Bookshelf
Music in the Head: Living at the Brain-Mind Border by Dr. Leo Ran­gell '33; foreword by Oliver Sacks, professor of neurology, psychiatry and the arts. Rangell, a psychoanalyst, explains the neurological and psychological mechanisms that produce the human experience of music (Karnac Books, $24.95).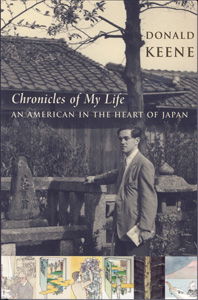 Chronicles of My Life: An American in the Heart of Japan by Donald Keene '42, the Shincho Professor Emeritus of Japanese Literature and University Professor Emeritus. Keene's autobiography places emphasis on his years in Japan (Columbia University Press, $19.95).
Franz Kafka: The Office Writings edited by Jack Greenberg '45 et al. The editors present a series of essays Kafka wrote during his years as an insurance lawyer and offer commentary about the relationship between his legal career and his literary work (Princeton University Press, $45).
Why Are Jews Liberals? by Norman Podhoretz '50. Podhoretz analyzes the historical appeal of political liberalism for American Jews (Doubleday, $27).
Explaining Human Actions and Environmental Changes by Andrew P. Vayda '52. In a selection of his essays from the last two decades, Vayda stresses the value of explanation-oriented research in the social and environmental sciences (AltaMira Press, $75).
What Darwin Got Wrong by Jerry Fodor '56 and Massimo Piattelli-Palmarini. The authors point out the limitations of Darwin's belief in natural selection as the underlying mechanism of evolution (Farrar, Straus and Giroux, $25).
The Secret Life of Emily Dickinson: A Novel by Jerome Charyn '59. Charyn writes from Dickinson's perspective in this fictionalized account of the poet's life (W.W. Norton & Co., $24.95).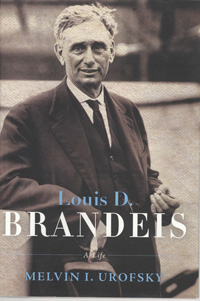 Louis D. Brandeis: A Life by Melvin I. Urofsky '61. A biography of Jewish activist and Supreme Court justice Brandeis (Pantheon, $40).
The Forgiveness Solution: The Whole-Body Rx for Finding True Happiness, Abundant Love, and Inner Peace by Philip H. Friedman '63. Friedman emphasizes the psychological importance of releasing negative emotions and offers readers techniques for practicing forgiveness (Conari Press, $16.95).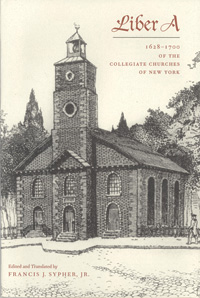 Liber A: 1628-1700 of the Colle­giate Churches of New York edited and translated by Francis J. Sypher '63. This work contains the founding documents of the Reformed Dutch Church of the City of New York, translated from a 17th-century text (William B. Eerdmans Publishing Co., $49).
Invisible by Paul Auster '69. Auster's latest novel centers on a student and aspiring poet who attends the College in 1967 and gradually descends into madness (Henry Holt and Co., $25).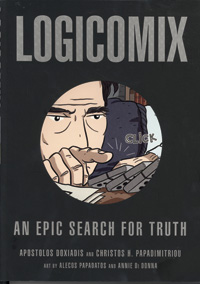 Logicomix: An Epic Search for Truth by Apostolos Doxiadis '72 and Christos H. Papadimitriou. This graphic novel illustrates the life and work of philosopher and logician Bertrand Russell (Bloomsbury USA, $22.95).
Flannery: A Life of Flannery O'Connor by Brad Gooch '73. Gooch draws on interviews and O'Connor's correspondences to piece together the famously reclusive author's life (Little, Brown and Co., $30).
Fork on the Left, Knife in the Back by Michael Musto '76. The author, a celebrity gossip writer for The Village Voice, has compiled a selection of his favorite essays and columns (Alyson Books, $14.95).
A Force for Change: African American Art and the Julius Rosenwald Fund edited by Daniel Schulman '82. Schulman celebrates the work made possible by grants from the Julius Rosenwald Fund, an organization established in 1928 to benefit African-American writers, artists and scholars (Northwestern University Press, $39.95).
Remembrance: Roots, Rituals, and Reverence in Vodou by Jerry M. Gilles '85 et al. The authors describe the history of vodou and examine its relationship with other religious traditions (Bookmanlit, $37.74).
The Seven Rays by Jessica Bendinger '88. Bendinger's protagonist, Beth Michaels, is a high school student whose life is disrupted when she begins having clairvoyant visions (Simon & Schuster Books for Young Readers, $16.99).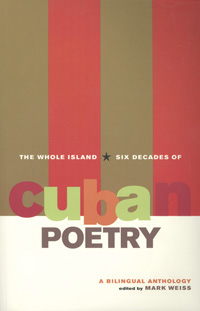 The Whole Island: Six Decades of Cuban Poetry edited by Mark Weiss '88. An anthology of modern Cuban poetry presented in the original Spanish with accompanying English translations (University of California Press, $70).
Modernism after Wagner by Juliet Koss '90. Koss examines the effects of Wagner's career on German aesthetic ideals and political philosophy (University of Minnesota Press, $29.50).
Guadalupe in New York: Devotion and the Struggle for Citizenship Rights among Mexican Immigrants by Alyshia Galvez '95. The author states that religious observance has political significance for Mexican immigrants living in New York City (New York University Press, $23).
Between the Assassinations by Aravind Adiga '97. Adiga's latest collection of short stories explores issues of caste, religion and economic stratification in Kittur, a village on the southwestern border of India's Karnataka state [see January/February "Columbia Forum"] (Free Press, $24).
Andy Warhol by Arthur C. Danto, the Johnsonian Professor Emeritus of Philosophy. Danto discusses the philosophical implications of Warhol's work (Yale University Press, $24).
Dangerous Citizens: The Greek Left and the Terror of the State by Neni Panourgiá, associate professor of anthropology. Panourgiá chronicles the historical roots and aftermath of the Greek Civil War (1946-49) (Fordham University Press, $80).
Field Notes from Elsewhere: Reflections on Dying and Living by Mark C. Taylor, professor and department chair of religion. Taylor looks back on his life, focusing on the ways in which a recent near-death experience has led him to think differently about past events [see January/February "Bookshelf" feature] (Columbia University Press, $26).
Grace Laidlaw '11