Bookshelf
The Demon at Agi Bridge and Other Japanese Tales translated by Burton Watson '50 and edited by Haruo Shirane '74, the Shincho Professor of Japanese Literature. Shirane has selected 38 early and medieval Japanese anecdotal stories that give insight into Japanese culture and literary style (Columbia University Press, $22.50).
Your Personal Power-Up: Five Steps to Take Control of Your Life and Career by Brenda McGlowan-Fellows and Claudewell S. Thomas '52. This book helps busy professionals take control of their emotions and gain professional and personal success (Executive Excellence Publishing, $25).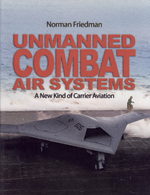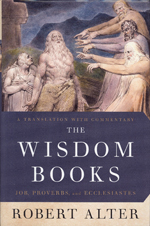 Aging Head in the Clouds by Alan Holder '53. In this collection of poems, Holder explores the reality and emotions of old age with precision and clarity (Finishing Line Press, $14).
Unmanned Combat Air Systems: A New Kind of Carrier Aviation by Norman Friedman '54. Friedman examines the X-47B unmanned aircraft and its ability to transform naval aviation. The book also describes general tactics and unmanned aerial vehicle technology (Naval Institute Press, $52.95).
The Wisdom Books: Job, Proverbs, and Ecclesiastes: A Translation with Commentary by Robert Alter '57. In this new translation, the author captures the style and narrative of the original Hebrew Bible while bringing modern readers closer to the moral and philosophical meaning (W.W. Norton & Co., $35).
The New Brazil by Riordan Roett '59. Roett traces the beginning of Brazil's economic crisis to its current status as a regional powerhouse while discussing the challenges with which the country is dealing (Brookings Institution Press, $29.95).
Astronomical Photometry: Past, Present, and Future edited by E.F. Milone '61 and C. Sterken. The authors discuss how experts in the subfield of astronomical photometry provide accurate and precise measurements that are then used to test astrophysical theories (Springer, $129).
DNA: A Graphic Guide to the Molecule that Shook the World by Israel Rosenfield, Borin Van Loon and Edward Ziff '63. Exploring the history of DNA, the authors provide insights into the philosophical and current use of the double helix in the health and science fields (Columbia University Press, $19.95).
The Works of James M. Whitfield: America and Other Writings by a Nineteenth-Century African American Poet edited by Robert S. Levine '75 and Ivy Wilson. Levine and Wilson gathered and annotated all of Whitfield's poetry and prose, highlighting not only his influence on Black Nationalism but also the importance of black writing during the 19th century (The University of North Carolina Press, $26.95).
A Sloan Product: A Memoir of a Lost Boy by Neil Selinger '75. Selinger's revealing memoir tells the story of his childhood in New Jersey and of the family business run by matriarch Olga (World Audience, Inc., $20).
The Hippocratic Myth: Why Doctors Have to Ration Care, Practice Politics, and Compromise Their Promise to Heal by Gregg Bloche '77. Bloche examines the tension that doctors face by providing the utmost care for their patients and the pressure put on them by courts of law, insurance companies and government officials (Palgrave Macmillan, $27).
Of Thee I Sing: A Letter to My Daughters by Barack Obama '83. President Obama highlights 13 Americans for their ideals that helped shape America, complemented by illustrations by Loren Long (Knopf Books for Young Readers, $17.99).
Stories that Listen by Priscilla Becker, professor of creative writing. In this, her second book, Becker uses her poems to show the feelings and thoughts of heartbreak and suffer­ing after the fact (Four Way, $15.95).
After Pluralism: Reimagining Religious Engagement edited by Courtney Bender, associate professor of religion, and Pamela E. Klassen. The essays in this volume describe how religious differences can be solved by looking at how they have been historically and ideologically produced (Columbia University Press, $29.50).
In the Demon's Bedroom: Yiddish Literature and the Early Modern by Jeremy Dauber, the Atran Associate Professor of Yiddish Language, Literature and Culture. This book focuses on the relationship between Yiddish literature and its readers by examining the skills and abilities of its audience (Yale University Press, $85).
Economy, Difference, Empire: Social Ethics for Social Justice by Gary Dorrien, professor of religion. Using essays, Dorrien focuses on the ethics and politics of economic justice, racial and gender justice, and antimilitarism (Columbia University Press, $35).
The Hidden Reality: Parallel Universes and the Deep Laws of the Cosmos by Brian Greene, professor of physics and mathematics. Using science and analogies, Greene explains the science behind the theory of our universe being one of many universes (Knopf, $29.95).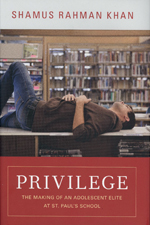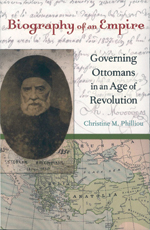 The Encyclopedia of New York City: Second Edition edited by Kenneth T. Jackson, the Jacques Barzun Professor in History and the Social Sciences. This encyclopedia has more than 5,000 entries, including 800 new ones, and offers a comprehensive look at New York (Yale University Press, $65).
Privilege: The Making of an Adolescent Elite at St. Paul's School by Shamus Rahman Khan, assistant professor of sociology. Khan returns to his alma mater in Concord, N.H., to show how the prestigious school educates its boys and girls so that they embody privilege and are still able to do well in a diverse environment (Princeton University Press, $29.95).
Biography of an Empire: Governing Ottomans in an Age of Revolution by Christine M. Philliou, assistant professor of history. Philliou explores the influence of Phanariots and Christian elites on the Ottoman Empire and sheds light on the imperial crisis and change in the 1820s and 1830s (University of California Press, $24.95).
Islamic Science and the Making of
the European Renaissance by George Saliba, professor of Arabic and Islamic studies. Drawing on the account of scholar Ibn al-Nadim, Sal­iba argues that Islamic scientific thought began well before Greek sources were translated into Arabic (The MIT Press, $22).
Alan Lomax: The Man Who Recorded the World by John Szwed, professor of music. Szwed captures the life and music of Lomax, a pioneering folklorist, writer, producer and oral historian (Viking Adult, $29.95).
Samantha Jean-Baptiste '13