Features
Charles Ardai '91 Keeps Crime Fiction Fresh
Hard Case Crime brings lost noir classics and new novels to today's audience
By Grace Laidlaw '11
Author, publisher and Internet guru Charles Ardai '91 has been devouring crime novels since elementary school. The child of Holocaust survivors, he uses his parents' influence to explain his passion. Because he grew up hearing stories about the extremes of human evil, Ardai always has been drawn to the dark world of hardboiled fiction — a world where heroism has its place, but cruelty and betrayal are the norm.
---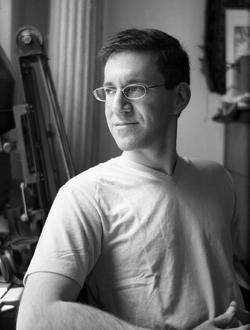 Charles Ardai '91 turned his passion for pulp fiction into a publishing business. PHOTO: MELANIE KINGAs an adult, Ardai seeks to revive the pulp genre with his publishing company, Hard Case Crime (hardcasecrime.com), which releases mass-market editions of mystery novels ranging from lost noir masterpieces to new novels. Ardai and his co-founder, Max Phillips, started the enterprise in 2004. "We were both passionate about mystery novels, and we thought publishing would be an interesting challenge," says Ardai.
Before going into business together, the two were colleagues at Juno, an Internet provider that spun off in 1996 from worldwide financial firm D.E. Shaw & Co. Ardai was hired by Shaw shortly after he graduated from Columbia and came up with the idea for Juno in 1994. He oversaw the start-up's development, and Phillips assisted him by doing graphic design work. Juno merged with NetZero in 2001, and Ardai returned to Shaw but soon began looking for an outside venture to occupy his extra time. After the merger had been finalized, Ardai and Phillips went out to dinner to discuss possible business plans. The result was Hard Case Crime (HCC).
Ardai also writes mysteries of his own. He has published four novels to date, the latest in 2009. A native Manhattanite, he writes stories set in New York and uses New Yorkers as characters; in fact, the protagonist of his first two novels, Little Girl Lost and Songs of Innocence (2004 and 2007, Hard Case Crime), is an NYU dropout. In Songs of Innocence, he has enrolled at GS and taken a job as the departmental administrator in Columbia's writing program; much of the plot takes place in Morningside Heights, including a dramatic chase scene through Columbia's famed tunnel network. The titles of Ardai's first two novels are taken from William Blake poems that he studied with the late Karl Kroeber '56 GSAS.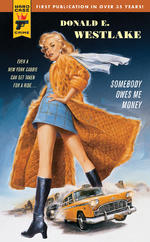 COVER BY MICHAEL KOELSCHArdai's work has been reviewed in Publishers Weekly and The Washington Post, among other publications. Little Girl Lost was nominated for the Edgar Allen Poe Award by the Mystery Writers of America in 2005, and his short story "The Home Front" received the award in 2007.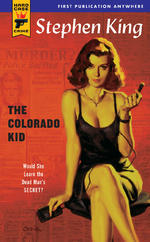 COVER BY GLEN ORBIKArdai published his first two novels under an anagrammatic pseudonym, Richard Aleas. The choice was not intended to conceal his identity from readers, Ardai explains; many of the original pulp writers used pen names, and he adopted the convention as a "tip of the hat" to the genre that inspired him. "It was more of a symbolic gesture than anything else," he says. "I wanted to maintain separate identities as writer and editor."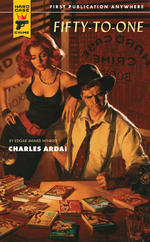 COVER BY GLEN ORBIKDuring the past six years, HCC has published dozens of works by both established mystery authors and unknown talents, averaging one release every two weeks. The majority of the books are reprints, but the company also takes on new manuscripts, including Ardai's novels as well as several written by his co-founder.
Until recently, HCC was affiliated with Dor­chester Publishing, the oldest independent mass-market book publisher in the country. In 2010, however, Dorchester began to shift its priorities toward digital book production, and HCC developed a partnership with a London-based company, Titan Publishing Group. Ardai explains that the group seems like a good match for HCC because its releases already have a pop culture slant and visually striking cover art — two essential elements of the lurid hardboiled crime genre.
n 2010, however, Dorchester began to shift its priorities toward digital book production, and HCC developed a partnership with a London-based company, Titan Publishing Group. Ardai explains that the group seems like a good match for HCC because its releases already have a pop culture slant and visually striking cover art — two essential elements of the lurid hardboiled crime genre.
Ardai has begun exploring new avenues outside of publishing. He recently finished negotiations with Universal Pictures, which plans to make a feature film of Little Girl Lost. Jonathan Levine, best known for his work on The Wackness, has signed on as director, and Michael Bacall, who created the script for Scott Pilgrim vs. The World, will be writing the screenplay. Ardai is thrilled by these developments. At 15, he had a role as an extra in the Woody Allen movie Radio Days, but in his mind, the job hardly qualifies as a film career. "I'm glad to have a second shot," he says. "To a kid from midtown Manhattan, Hollywood just seems unbelievably glamorous."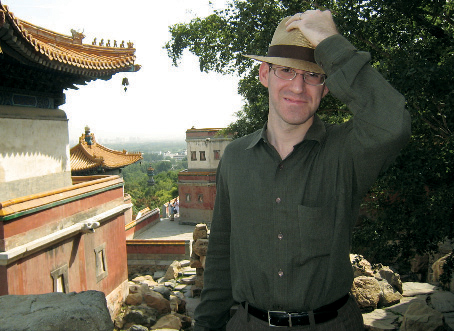 Ardai enjoys a rare moment of leisure touring Beijing. PHOTO: NAOMI NOVIK '00E
Ardai also is trying his hand at television. In 2005, HCC published a novel by Stephen King, The Colorado Kid. Ardai originally approached the author about reprinting one of his books in mass-market format, but King responded with an offer to write a new mystery. A program called Haven, based on The Colorado Kid, premiered on the Syfy network last summer, airing Fridays at 10 p.m. The network renewed the series, for which Ardai is a writer and producer, for a second season this summer.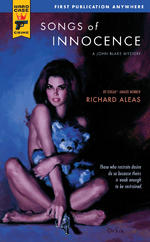 COVER BY GLEN ORBIKKing is not the only well-known author with whom Ardai has collaborated. Since founding HCC, he has published books by mystery genre living legends such as Jason Starr and Lawrence Block. Block attributes much of HCC's success to Ardai's determination. "Charles picks the books, selects and inspires the cover artists, puts the whole package together and generates brilliantly effective publicity for it all," Block says. "He's apparently tireless, and the whole business gains from his presence in it."
Ardai's business partner agrees. "To talk about Charles personally is to talk about him professionally," says Phillips. "Work is fun for him, and he thrives on stress that would kill most people."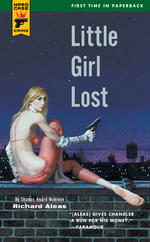 COVER BY ROBERT McGINNISAsked if he sees his work in publishing as a digression from his career path, Ardai explains that he thinks of it as a return to his original plan. "I started out defining myself as a writer before reaching double digits," he says. "People always ask, 'How does an Internet entrepreneur wind up as a mystery writer?' A better question is, 'How does a guy who sees himself as a writer end up as an Internet entrepreneur?'" Before starting work at Juno, Ardai had been pursuing a career in writing for years. He began as a teenager by reviewing video games for an entertainment magazine, and remembers himself as a merciless critic. "I was the Frank Rich of video game reviewers," he says with a laugh. "In all seriousness, though, that job was a terrific proving ground."
Ardai also showed an early interest in editing. Before finishing high school, he was an intern at Davis Publications, where he helped to compile short story anthologies, including some in the mystery genre. He was a commuter student in college, and when he wasn't on campus, he was downtown, haunting various publishing offices in search of work and advice.
COVER BY ROBERT McGINNISArdai chose Columbia because he wanted to stay in the city after high school and was impressed by the University's academic reputation. He majored in English and graduated summa cum laude. He distinctly remembers classes with Kroeber, the Mellon Professor Emeritus in the Humanities, who taught British Romantic poetry, and John Rosenberg '50, '60 GSAS, the William Peterfield Trent Professor Emeritus of English, who lectured on Victorian verse.
It was actually because of his excellence in English that Ardai was recruited by Shaw. The firm was founded in 1988 by David Shaw, a biochemist and former Columbia computer science professor, whose idea was to recruit top graduates from liberal arts fields in order to get outside perspectives on the financial industry, assuming that the technical skills required for the work could be taught if candidates were highly intelligent and sufficiently motivated.
Ardai brought with him to Shaw not only a strong background in English but also an eclectic knowledge of many other subjects. While at Columbia, he made a point of taking as many courses as possible outside his major. "If I was interested in writing about a topic, I took a class on it," he says. In addition to his poetry courses, Ardai recalls American history lessons with Walter Metzger '46 GSAS, professor emeritus of history, and classes on Chinese culture with the late Barnard professor Irene Bloom '76 GSAS. The author is emphatic in his praise of the Columbia faculty and expresses his admiration as only a hardboiled mystery writer could: "I had countless outstanding professors. They'll pry your brain open with a crowbar and stuff things inside if they have to, but in the end, it works."
Ironically, Ardai's interest in writing originally made him hesitant to attend the College. When he applied to Columbia, it did not have an undergraduate creative writing major — a lack that made him consider going to NYU. Though he did take creative writing classes while at Columbia, Ardai feels that the College had a much more significant impact on the content of his writing than on its style. "You can learn to write on your own," he says. "Learning about life is where Columbia helped me out.
Read the first two chapters of Ardai's hit novel Songs of Innocence, which takes place at Columbia

Grace Laidlaw '11 majors in creative writing and psychology. She is dir­ec­tor of Columbia's peer counseling hotline and contributes regularly to CCT.