Bookshelf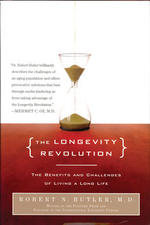 The Longevity Revolution: The Benefits and Challenges of Living a Long Life by Dr. Robert N. Butler '49. In the developed world, life expectancy has gone up by an average of 30 years. Butler, president and CEO of the International Longevity Center, argues here that our society has not yet adapted to this new development, describes the challenges it creates and suggests changes that are needed (PublicAffairs, $30).
In Search of a New Home: My Journey Through Life by Joachim J. "Joe" Adamczyk '50. The author tells of his boyhood in pre-WWII Poland and details his experiences of fleeing from the Nazi occupation to Italy, then Britain, before settling in the United States (Long Dash, $18).
The Writer Within You: A Step-By-Step Guide to Writing and Publishing In Your Retirement Years by Charles Jacobs '52. Created for seniors who want to be authors, this guide describes the basics of crafting certain genres as well as offering cost-effective methods for the publishing process (Caros Books, $19.95).
1940: A Novel by Jay Neugeboren '59. A fictional narrative built around the life of a real historical figure — Dr. Eduard Bloch, Adolf Hitler's Jewish childhood physician — focuses on Bloch's special treatment by Hitler during the WWII era (Two Dollar Radio, $15).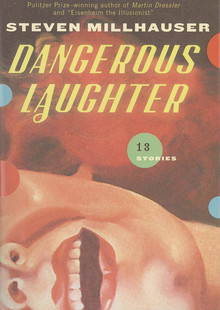 Relational Theory and the Practice of Psychotherapy by Paul L. Wachtel '61. The author demonstrates how relational theory has redirected psychoanalytic inquiry to a comprehension of people's social experiences that underlie personality development, and provides therapeutic methods for psychotherapists (The Guilford Press, $38).
The Elements of Philosophy: Readings from the Past and Present edited by Tamar Szabó Gendler, Susanna Siegel and Steven M. Cahn '63. A student-friendly collection of classic and contemporary essays on five popular philosophy topics: religion and belief, moral and political philosophy, metaphysics and epistemology, philosophy of mind and language, and life and death (Oxford University Press, $72).
Dangerous Laughter by Steven Millhauser '65. An innocuous, quiet woman goes home to her apartment one night and vanishes; a miniaturist at the royal court begins to create objects so small that they cannot be seen. Pulitzer Prize winner Millhauser's newest short story collection, which opens with a cat and mouse playing deadly games, illuminates a series of magical universes and dreamlike realities (Knopf, $24).
Culture and Authenticity by Charles Lindholm '68. The author uses a collection of anthropological case studies from diverse cultures exploring the origins, forms and changing developments of authenticity to argue that the desire for authenticity is a result of a modern loss of faith and meaning (Blackwell Publishing, $29.95).
Strategic Challenges: America's Global Security Agenda edited by Stephen J. Flanagan '73 and James A. Schear. Each chapter explores seven major challenges facing the United States — global terrorism, WMD proliferation, undertaking defense transformation, homeland protection, strengthening ally relations, engaging other major powers and conflicts in unstable regions — by defining the problem, explaining current efforts to address it and analyzing what needs to be done (Potomac Books, $35).
Hemispheric American Studies edited by Caroline F. Levander and Robert S. Levine '75. A diverse selection of essays from scholars in the fields of Latin-American, Asian-American, African Diaspora and American studies as well as American literature. These works examine the concept of how scholars might reframe disciplinary boundaries within the wide area of American studies (Rutgers University Press, $27.95).
The Newman Guide to Choosing a Catholic College: What to Look For and Where to Find It edited by Joseph A. Esposito, with an essay by Fr. C. John McCloskey III '75. This guide to Catholic colleges includes profiles of more than 20 schools and practical advice from eminent Catholic thinkers (Cardinal Newman Society, $19.95).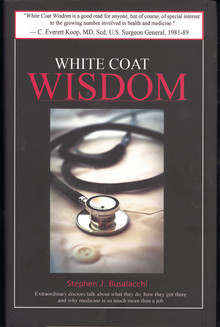 White Coat Wisdom by Stephen J. Busalacchi. A collection of essays written by accomplished physicians, including Dennis Costakos '80, that gives an insider's view to choosing and living a medical career (Apollo's Voice, $34.95).
Remodel This! A Woman's Guide to Planning and Surviving the Madness of a Home Renovation by Laura Glick Meyer '85 and Robyn Roth. A comical guide to remodeling your home, beginning with how to decide what to remodel and ending with the contractor's final day and moving back in (Perigee Trade, $14.95).
Black Sailor, White Navy: Racial Unrest in the Fleet During the Vietnam War Era by John Darrell Sherwood '89. Based on naval archives and scores of Vietnam veterans (both black and white), this book examines racial unrest in the turbulent Vietnam-era Navy and the Navy's efforts to control it. Sherwood is an official historian with the U.S. Naval Historical Center (New York University Press, $35).
Proust Was a Neuroscientist by Jonah Lehrer '03. Rhodes Scholar Lehrer argues that science is not the only path to knowledge; conversely, it is sometimes art that leads to discoveries in understanding the brain. In his first book (excerpted in the March/April CCT), he studies groundbreaking achievements of artists such as Cézanne, George Eliot and Gertrude Stein (Houghton Mifflin, $24).
Rhythm and Race in Modernist Poetry and Science by Michael Golston, assistant professor of English and comparative literature. This book examines past experiments on a person's response to rhythmic stimuli and analyzes them with innovations in Modernist poetry — in prosody, form and subject matter — to discover the science beneath the poems (Columbia University Press, $50).
Joseph Conrad and the Fiction of Autobiography by Edward Said, late University Professor. In this volume, first published in 1966, Said argues that the political dimensions in Conrad's work mirror a colonialist preoccupation with "civilizing" the native peoples. This book signaled the beginnings of Said's revolutionary work, Orientalism (Columbia University Press, $24.50).
Insurmountable Simplicities: Thirty-nine Philosophical Conundrums by Robert Casati and Achille Varzi, professor of philosophy. Filled with inventive stories and hypotheticals, the book elucidates philosophical enigmas occurring in everyday life, covering personal identity, nature, time and space, fortune and the interplay between logic and language (Columbia University Press, $17.95).
CORRECTION: The name of Daniel S. Greenberg '53, author of Science for Sale: The Perils, Rewards, and Delusions of Campus Capitalism, was misspelled in the March/April issue. CCT regrets the error.
Carmen Jo Ponce '08, Terrell Winder '11