Columbia Forum
"Hey, boss, we did a good job, didn't we?"
The CIA and Vietnam, 1963
By Tim Weiner '78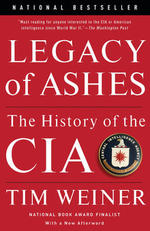 Legacy of Ashes is the record of the first sixty years of the Central Intelligence Agency. It describes how the most powerful country in the history of Western Civilization has failed to create a first-rate spy service. That failure constitutes a danger to the national security of the United States.
The book is drawn from the words, the ideas, and the deeds set forth in the files of the American national-security establishment. They record what our leaders really said, really wanted, and really did when they projected power abroad. This book is based on my reading of more than fifty thousand documents, primarily from the archives of the CIA, the White House, and the State Department; more than two thousand oral histories of American intelligence officers, soldiers, and diplomats; and more than three hundred interviews conducted since 1987 with CIA officers and veterans, including ten directors of central intelligence. Extensive endnotes amplify the text.
This book is on the record — no anonymous sources, no blind quotations, no hearsay. It is the first history of the CIA compiled entirely from firsthand reporting and primary documents. It is, by its nature, incomplete: no president, no director of central intelligence, and certainly no outsider can know everything about the agency. What I have written here is not the whole truth, but to the best of my ability, it is nothing but the truth.
I hope it may serve as a warning. No republic in history has lasted longer than three hundred years, and this nation may not long endure as a great power unless it finds the eyes to see things as they are in the world. That was once the mission of the Central Intelligence Agency.
—Tim Weiner '78
---
Alone in the Oval Office on Monday, November 4, 1963, John F. Kennedy dictated a memo about a maelstrom he had set in motion half a world away — the assassination of an American ally, President Ngo Dinh Diem of South Vietnam.
"We must bear a good deal of responsibility for it," JFK said. He stopped for a moment to play with his children as they ran in and out of the room. Then he resumed. "The way he was killed" — and he paused again —"made it particularly abhorrent."
The CIA's Lucien Conein was Kennedy's spy among the mutinous generals who murdered Diem. "I was part and parcel of the whole conspiracy," Conein said in an extraordinary testament years later.
His nickname was Black Luigi, and he had the panache of a Corsican gangster. Conein had joined the OSS, trained with the British, and parachuted behind French lines. In 1945, he flew to Indochina to fight the Japanese; he was in Hanoi with Ho Chi Minh, and for a moment they were allies. He stayed on to become a charter member of the CIA.
In 1954, he was one of the first American intelligence officers in Vietnam. After Ho defeated the French at the battle of Dien Bien Phu, Vietnam was partitioned into North and South at an international conference in Geneva, where the United States was represented by Undersecretary of State Walter Bedell Smith.
For the next nine years, the United States backed President Diem as the man to fight communism in Vietnam. Conein served under the command of Ed Lansdale at the CIA's new Saigon Military Mission. Lansdale had "a very broad charter," said the CIA's Rufus Phillips. "It was literally, 'Ed, do what you can to save South Vietnam.' "
Conein went to North Vietnam on sabotage missions, destroying trains and buses, contaminating fuel and oil, organizing two hundred Vietnamese commandos trained by the CIA, and burying weapons in the cemeteries of Hanoi. He then returned to Saigon to help shore up President Diem, a mystic Catholic in a Buddhist country whom the CIA provided with millions of dollars, a phalanx of bodyguards, and a direct line to Allen Dulles. The agency created South Vietnam's political parties, trained its secret police, made its popular movies, and printed and peddled an astrological magazine predicting that the stars were in Diem's favor. It was building a nation from the ground up.
"The Ignorance and the Arrogance"
Buddhist monks hold signs protesting the religious policies of President Diem on August 18, 1963, in memorial services at Xa Loi Pagoda for Buddhists who committed suicide by burning as a demonstration against the government. Photo: © Bettmann/CORBISIn 1959, the peasant soldiers of North Vietnam began to carve the Ho Chi Minh Trail through the jungles of Laos; the footpaths were filled with guerrillas and spies heading for South Vietnam.
Laos, a preindustrial lotus land, became "a flashpoint where the U.S. saw its interests being challenged by the communist world," said John Gunther Dean, then a young State Department officer at the American embassy in Vientiane. The CIA set to work buying a new Lao government and building a guerrilla army to fight the communists and attack the trail. The North Vietnamese reacted by stepping up their attempts to infiltrate the country and train the local communists, the Pathet Lao.
The architect of the American political strategy in Laos was the CIA station chief, Henry Hecksher, a veteran of the Berlin base and the Guatemala coup. Hecksher began to build a network of American control by using junior diplomats as bagmen. "One day, Hecksher asked me whether I could take a suitcase to the Prime Minister," Dean remembered. "The suitcase contained money."
The cash made the leaders of Laos "realize that the real power at the Embassy was not the Ambassador but the CIA station chief," said Dean, later the American ambassador in Thailand, India, and Cambodia, among other nations. "The Ambassador was supposed to support the Lao Government and basically not rock the boat. Henry Hecksher was committed to opposing the neutralist Prime Minister — and perhaps bring about his downfall. That is what happened."
The CIA forced out a freely elected coalition government and installed a new prime minister, Prince Souvanna Phouma. The prime minister's case officer was Campbell James, an heir to a railroad fortune who dressed, acted, and thought like a nineteenth-century British grenadier. Eight years out of Yale, he saw himself as a viceroy in Laos, and lived accordingly. James made friends and bought influence among the leaders of Laos at a private gambling club he created; its centerpiece was a roulette wheel borrowed from John Gunther Dean.
The real battle for Laos began after the CIA's Bill Lair, who ran a jungle warfare training school for Thai commandos, discovered a Lao mountain tribesman named Vang Pao, a general in the Royal Lao Army who led the hill tribe that called itself the Hmong. In December 1960, Lair told the Far East division chief Desmond FitzGerald about his new recruit. "Vang Pao had said: 'We can't live with the communists,'" Lair reported. "'You give us the weapons, and we'll fight the communists.' " The next morning, at the CIA station, FitzGerald told Lair to write up a proposal. "It was an 18-page cable," Lair remembered. "The answer came back in a very short time ... That was the real go-ahead."
In early January 1961, in the final days of the Eisenhower administration, the CIA's pilots delivered their first weapons to the Hmong. Six months later, more than nine thousand hill tribesmen controlled by Vang Pao joined three hundred Thai commandos trained by Lair for combat operations against the communists. The CIA sent guns, money, radios, and airplanes to the Lao military in the capital and the tribal leaders in the mountains. Their most urgent mission was to cut the Ho Chi Minh Trail. Hanoi had now proclaimed a National Liberation Front in the south. That year, four thousand South Vietnamese officials died at the hands of the Vietcong.
A few months after President Kennedy took power, the fates of Laos and South Vietnam were seen as one. Kennedy did not want to send American combat troops to die in those jungles. Instead, he called on the CIA to double its tribal forces in Laos and "make every possible effort to launch guerrilla operations in North Vietnam" with its Asian recruits.
The Americans sent to Laos during the Kennedy years did not know the tribal name of the Hmong. They called them the Meo, an epithet somewhere between "barbarian" and "nigger." One of those young men was Dick Holm. Looking back, he rued "the ignorance and the arrogance of Americans arriving in Southeast Asia … We had only minimal understanding of the history, culture, and politics of the people we wanted to aid … Our strategic interests were superimposed onto a region where our president had decided to 'draw the line' against communism. And we would do it our way."
At CIA headquarters, "the activists were all for a war in Laos," said Robert Amory Jr., the deputy director for intelligence. "They thought that was a great place to have a war."
"We Harvested a Lot of Lies"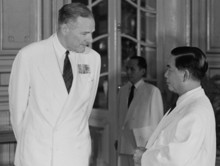 U.S. Ambassador Henry Cabot Lodge (left) presents credentials to President Diem at the Presidential Palace on August 26, 1963. Photo: © Bettmann/CORBISThe Americans sent to Vietnam had an equally profound ignorance of the country's history and culture. But the CIA's officers saw themselves as the point men in the global war on communism.
They had the run of Saigon. "They were under covers as varied as film and drama producers and industrial salesmen; they were trainers, weapons experts, merchants," said Ambassador Leonardo Neher, then a State Department officer in Saigon. "They had unbelievable funds … They were having the time of their lives. They had everything they wanted."
What they lacked was intelligence about the enemy. That was the responsibility of William E. Colby, the station chief in Saigon from 1959 to 1961, soon to be chief of the Far East division of the clandestine service.
Colby, who had fought behind enemy lines as an OSS commando, did as he had done in World War II. He started an operation called Project Tiger to parachute some 250 South Vietnamese agents into North Vietnam. After two years, 217 of them were recorded as killed, missing, or suspected of being double agents. A final report listed the fate of fifty-two teams of agents, each team as large as seventeen commandos:
"Captured soon after landing."
"Hanoi Radio announced capture."
"Team destroyed."
"Team believed under North Vietnam control."
"Captured soon after landing."
"Doubled, played, terminated." That last phrase suggests that the United States discovered that a commando team was secretly working for North Vietnam and then hunted and killed its members. The reason for the failure of the missions eluded the CIA until after the cold war, when one of Colby's cohorts, Captain Do Van Tien, the deputy chief for Project Tiger, revealed that he had been a spy for Hanoi all along.
"We harvested a lot of lies," said Robert Barbour, the deputy chief of the American embassy's political section. "Some of them we knew were lies. Some of them we didn't."
In October 1961, President Kennedy sent General Maxwell Taylor to assess the situation. "South Vietnam is now undergoing an acute crisis of confidence," Taylor warned in a top secret report to the president. The United States had to "demonstrate by deeds — not merely words — the American commitment seriously to help save Vietnam." He wrote: "To be persuasive this commitment must include the sending to Vietnam of some U.S. military forces." That was a very deep secret.
To win the war, General Taylor continued, the United States needed more spies. In a secret annex to the report, the CIA's deputy station chief in Saigon, David Smith, said that a key battle would be fought within the government of South Vietnam. He said Americans had to infiltrate the Saigon government, influence it, "speed up the processes of decision and action" within it — and, if necessary, change it.
That job went to Lucien Conein.
"Nobody Liked Diem"
Conein started working with President Diem's half-mad brother, Ngo Dinh Nhu, to establish the Strategic Hamlets program, which herded peasants from their villages into armed camps as a defense against communist subversion. Wearing the uniform of a U.S. Army lieutenant colonel, Conein burrowed deep into the decaying military and political culture of South Vietnam.
"I was able to go to every province, I was able to talk to unit commanders," he said. "Some of these people I had known for many years; some I had known even back in World War Two. Some of them were in powerful positions." His contacts soon became the best the agency had in Vietnam. But there was so much he did not know.
On May 7, 1963, the eve of the 2,527th birthday of the Buddha, Conein flew to Hue, where he found a large military entourage whose presence he did not understand. He was encouraged to leave on the next plane. "I wanted to stay," he remembered. "I wanted to see the celebration of the birthday of Buddha. I wanted to see the boats with the candles lit going down the perfumed river, but it was not to be." The next morning Diem's soldiers attacked and killed members of a Buddhist entourage in Hue.
"We are launched on a course from which there is no turning back: the overthrow of the Diem government."
"Diem had been out of touch with reality," Conein said. Diem's blue-uniformed scouts modeled on the Hitler Youth, his CIA-trained special forces, and his secret police aimed to create a Catholic regime in a Buddhist nation. By oppressing the monks, Diem had made them a powerful political force. Their protests against the government grew for the next five weeks. On June 11, a sixty-six-year-old monk named Quang Duc sat down and set himself ablaze in a Saigon intersection. The pictures of the immolation went around the world. All that was left of him was his heart. Now Diem began raiding the pagodas, killing monks and women and children to sustain his power.
Tim Weiner '78
For a reader, it can be surprising to hear that Tim Weiner '78, '79J is, as he puts it, "pro-espionage." After all, his recent book, Legacy of Ashes: The History of the CIA — which won the 2007 National Book Award for nonfiction — is a study, alternately sad and terrifying, of espionage gone wrong. In its pages, the agency sacrifices its inadequately supported recruits in far-off places such as North Korea and Albania; it neglects to spot the Soviets' nuclear warheads moving into Cuba. Assassination attempts are botched; suspected double agents are subjected to mind-bending torture under a program code-named Project Artichoke. Not surprisingly, Weiner laments, some readers have seen Legacy of Ashes as "an attack on the very idea of intelligence."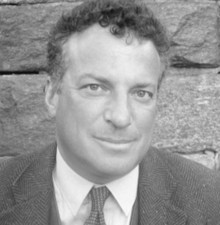 Tim Weiner '78 Photo: Jessica D.B. DoyleBut to read the book so narrowly is to mistake Weiner's argument. In fact, in his book, spycraft — the good kind — is essential. Intelligence "is what makes things tick," he says emphatically, sitting in his sunny Morningside Heights apartment. "Intelligence, whether it's good, bad or ugly, touches every aspect of foreign policy, and the projection of American power." Ideally, intelligence is the basis for political strategy, an extra tool that can "help Presidents look out over the horizon and see what's coming."
Although Weiner is rueful about America's espionage, he also takes the long view. One reason Americans aren't skilful at spycraft, he says, is that we're relatively new to it. "We as a nation have only been in this game for 60 years," he points out. Another reason is, as he says, "the way Presidents command and control … the CIA." The old view of the CIA as a "rogue elephant," trampling people and countries, according to Weiner, isn't as true as the idea that the elephant's driver was often the one to blame. "Ultimately," he says, "you have to look to the way Presidents have used or misused the CIA. That's what this book's about."
Weiner, a two-time Pulitzer Prize-winning New York Times reporter who has covered American intelligence for 20 years, got his early investigative training as a history major at Columbia, where he remembers professors such as Istvan Deak '64 GSAS and Henry Graff '49 GSAS. "That's where I learned the techniques of digging into primary documents," Weiner says. "That's where I started learning how to write." After graduating from the J-School, he worked at newspapers in Manhattan and Missouri before The Philadelphia Inquirer sent him to the Philippines in the mid-1980s to cover the elections and the subsequent People Power Revolution. "People yearning for freedom — it was amazing to witness that," Weiner says. That was a turning point for him. "I decided I had seen the big picture for the first time in my life," he says. "And I wanted to get inside the mechanisms of American foreign policy. That's what led me eventually to covering the CIA."
Legacy of Ashes took Weiner two years to write. He pored over more than 50,000 documents, mostly from the CIA, White House and State Department archives. The result — an entirely on-the-record narrative, with 154 pages of endnotes — hit The New York Times' bestseller list as a hardcover in July 2007. Historian Walter Isaacson, former editor of Time, calls it a "fascinating, deeply scary book." In May, Legacy of Ashes ships out to bookstores in paperback, just ahead of the summer floodtide of suspense novels and bodice-rippers. It's "the feel-bad book of the summer," Weiner jokes.
—Rose Kernochan '82 Barnard
"Nobody liked Diem," Bobby Kennedy said not long thereafter. "But how to get rid of him and get somebody who would continue the war, not split the country in two and, therefore, lose not only the war but the country — that was the great problem."
In late June and early July 1963, President Kennedy began to talk in private about getting rid of Diem. If it were to be done well, it had best be done in secret. The president began the change of regime by nominating a new American ambassador: the imperious Henry Cabot Lodge, a political rival he had twice defeated, once in the race for senator from Massachusetts and once as Richard Nixon's running mate. Lodge was happy to accept the job, once assured he would be provided with a viceroy's powers in Saigon.
On the Fourth of July, Lucien Conein received a message from General Tran Van Don, the acting chief of the joint staff of the army of South Vietnam, a man he had known for eighteen years. Meet me at the Caravelle Hotel, the message said. That night, in the smoky, jam-packed basement nightclub at the hotel, General Don confided that the military was preparing to move against Diem.
"What will be the American reaction if we go all the way?" Don asked Conein.
On August 23, John F. Kennedy gave his answer.
He was alone on a rainy Saturday night in Hyannis Port, on crutches for his aching back, grieving for his stillborn son Patrick, buried two weeks before. Shortly after 9 p.m., the president took a call from his national-security aide Michael Forrestal, and without preamble approved an eyes-only cable for the newly arrived Ambassador Lodge drafted by Roger Hilsman at the State Department. "We must face the possibility that Diem himself cannot be preserved," it told Lodge, and it urged him to "make detailed plans as to how we might bring about Diem's replacement." The secretary of state, the secretary of defense, and the director of central intelligence had not been consulted. All three were dubious about a coup against Diem.
"I should not have given my consent to it," the president told himself after the consequences became clear. Yet the order went forward.
Hilsman told Helms that the president had ordered Diem ousted.
Helms handed the assignment to Bill Colby, the new chief of the CIA's Far East division. Colby passed it on to John Richardson, his choice to replace him as the station chief in Saigon: "In circumstance believe CIA must fully accept directives of policy makers and seek ways to accomplish objectives they seek," he instructed Richardson, though the order, "appears to be throwing away bird in hand before we have adequately identified birds in bush, or songs they may sing."
On August 29, his sixth day in Saigon, Lodge cabled Washington: "We are launched on a course from which there is no turning back: the overthrow of the Diem government." At the White House, Helms listened as the president received that message, approved it, and ordered Lodge to make sure above all that the American role in the coup — Conein's role — would be concealed.
The ambassador resented the agency's exalted status in Saigon. He wrote in his private journal: "CIA has more money; bigger houses than diplomats; bigger salaries; more weapons; more modern equipment." He was jealous of the powers held by John Richardson, and he scoffed at the caution the station chief displayed about Conein's central role in the coup plotting. Lodge decided he wanted a new station chief.
So he burned Richardson — "exposed him, and gave his name publicly to the newspapers," as Bobby Kennedy said in a classified oral history eight months later — by feeding a coldly calculated leak to a journeyman reporter passing through Saigon. The story was a hot scoop. Identifying Richardson by name — an unprecedented breach of security — it said he had "frustrated a plan of action Mr. Lodge brought with him from Washington, because the Agency disagreed with it … One high official here, a man who has devoted most of his life in the service of democracy, likened the CIA's growth to a malignancy, and added he was not sure even the White House could control it." The New York Times and The Washington Post picked up the story. Richardson, his career ruined, left Saigon four days later; after a decent interval, Ambassador Lodge moved into his house.
"We were fortunate when Richardson was recalled," said Conein's old friend, General Don. "Had he been there, he could have put our plan in great jeopardy."
"A Complete Lack of Intelligence"
Lucien Conein went to meet General Duong Van Minh, known as "Big Minh," at the Joint General Staff Headquarters in Saigon on October 5. He reported that the general raised the issue of assassination and the question of American support for a new junta. Dave Smith, the new acting station chief, recommended that "we do not set ourselves irrevocably against the assassination plot" — music to Ambassador Lodge's ears, anathema to [CIA Director John] McCone's.
McCone commanded Smith to stop "stimulating, or approving, or supporting assassination," and he rushed to the Oval Office. Careful to avoid using words that could link the White House to a murder, he later testified, he chose a sports analogy: Mr. President, if I were the manager of a baseball team, and I had only one pitcher, I'd keep him on the mound whether he was a good pitcher or not. On October 17, at a meeting of the Special Group, and in a one-on-one with the president four days later, McCone said that ever since Lodge's arrival in August, American foreign policy in Vietnam had been based on "a complete lack of intelligence" on the politics of Saigon. The situation developing around Conein was "exceedingly dangerous," he said, and it threatened "absolute disaster for the United States."
"Diem looked at me quizzically and said, 'Is there going to be a coup against me?'"
The American ambassador reassured the White House. "I believe that our involvement to date through Conein is still within the realm of plausible denial," he reported. "We should not thwart a coup for two reasons. First, it seems at least an even bet that the next government would not bungle and stumble as much as the present one has. Secondly, it is extremely unwise in the long range for us to pour cold water on attempts at a coup … We should remember that this is the only way in which the people in Vietnam can possibly get a change of government."
The White House cabled careful instructions for Conein. Find out the generals' plans, don't encourage them, keep a low profile. Too late: the line between espionage and covert action already had been crossed. Conein was far too famous to work undercover; "I had a very high profile in Vietnam," he said. Everyone who mattered knew exactly who he was and what he represented. They had faith that the CIA's point man spoke for America.
Conein met with General Don on the night of October 24 and learned that the coup was no more than ten days away. They met again on October 28. Don later wrote that Conein "offered us money and weapons, but I turned him down, saying that we still need only courage and conviction."
Conein carefully conveyed the message that the United States opposed assassination. The reaction of the generals, he testified, was: "You don't like it like that? Well, we'll do it our own way anyhow … You don't like it, we won't talk about it anymore." He did not discourage them. If he had, he said, "I would then be cut off and blinded."
Conein reported back to Lodge that the coup was imminent. The ambassador sent the CIA's Rufus Phillips to see Diem. They sat in the palace and talked of war and politics. Then "Diem looked at me quizzically and said, 'Is there going to be a coup against me?' " Phillips remembered.
"I looked at him and just wanted to cry, and said, 'I am afraid so, Mr. President.' That was all we said about that."
"Who Gave Those Orders?"
The coup struck on November 1. It was noon in Saigon, midnight in Washington. Summoned at home by an emissary from General Don, Conein changed into his uniform and called Rufus Phillips to watch over his wife and infant children. Then he grabbed a .38-caliber revolver and a satchel with about $70,000 in CIA funds, hopped into his Jeep, and rushed through the streets of Saigon to the Joint General Staff headquarters of the army of South Vietnam. The streets were filled with gunfire. The leaders of the coup had closed the airport, cut the city's telephone lines, stormed central police headquarters, seized the government radio station, and attacked the centers of political power.
Conein filed his first report shortly after 2 p.m. Saigon time. He stayed in contact with the CIA station over his Jeep's secure communications link, describing shellings and bombings and troop movements and political maneuvers as they took place. The station relayed his reports to the White House and the State Department through encoded cables. It was as near to real-time intelligence as could be achieved in that day.
"Conein at JGS HQS/ from Gens Big Minh and Don and eyewitness observation," came the first flash cable. "Gens attempting contact Palace by telephone but unable to do so. Their proposition as follows: If the President will resign immediately, they will guarantee his safety and the safe departure of the President and Ngo Dinh Nhu. If the President refuses these terms, the Palace will be attacked within the hour."
Conein sent a second message a little more than an hour later: there would be "no discussion with the President. He will either say yes or no and that is the end of the conversation." General Don and his allies called President Diem shortly before 4 p.m. and asked him to surrender. They offered him sanctuary and a safe passage from the country. He refused. The president of South Vietnam then called the American ambassador. "What is the attitude of the United States?" Diem asked. Lodge said he had no idea. "It is 4:30 a.m. in Washington," he replied, "and the U.S. government cannot possibly have a view." Lodge then said, "I have a report that those in charge of the current activity offer you and your brother safe conduct out of the country. Have you heard this?"
General Taylor recounted that the president leaped to his feet and "rushed from the room with a look of shock and dismay on his face which I had never seen before."
"No," Diem lied. Then he paused, perhaps realizing that Lodge was in on the plot against him. "You have my telephone number," he said, and the conversation came to an end. Three hours later he and his brother fled to a safe house owned by a Chinese merchant who had financed Diem's private spy network in Saigon. The villa was equipped with a phone line hooked to the presidential palace, preserving the illusion that he remained at the seat of power. The battle went on all night; close to a hundred Vietnamese died as the rebels stormed the presidential palace.
At about 6 a.m., Diem telephoned General Big Minh. The president said he was ready to resign, and the general guaranteed his safety. Diem said he would be waiting at the Saint Francis Xavier church in the Chinese quarter of Saigon. The general sent an armored personnel carrier to fetch Diem and his brother, ordered his personal bodyguard to lead the convoy, and then raised two fingers on his right hand. It was a signal: kill them both.
General Don ordered his troops to clean up his headquarters, to bring in a large green-felt-covered table, and to prepare for a news conference. "Get the hell out," the general said to his friend Conein, "we're bringing in the press." Conein went home, only to be summoned by Lodge. "I went to the Embassy and I was informed that I had to find Diem," he said. "I was tired and fed up, and I said, 'Who gave those orders?' They let me know that those orders came from the President of the United States."
At about 10 a.m., Conein drove back to General Staff headquarters and confronted the first general he met. "Big Minh told me they committed suicide. I looked at him and said, where? He said they were in the Catholic Church in Cholon, and they committed suicide," Conein said in his classified testimony to the Senate committee investigating the assassination twelve years later.
"I think I lost my cool at that point," Conein said. He was thinking of mortal sin and his eternal soul.
"I told Big Minh, look, you're a Buddhist, I'm a Catholic. If they committed suicide at that church and the priest holds Mass tonight, that story won't hold water. I said, where are they? He said they are at the General Staff headquarters, behind the General Staff headquarters, did I want to see them? And I said no. He said, why not? And I said, well, if by chance one in a million of the people believe you that they committed suicide in church and I see that they have not committed suicide and I know differently, I am in trouble."
Conein returned to the American embassy to report that President Diem was dead. He did not report the whole truth. "Informed by Viet counterparts that suicide committed en route from city," he cabled. At 2:50 a.m. Washington time came a reply signed in Dean Rusk's name: "News of Diem, Nhu suicide shocking here ... important to establish publicly beyond question that deaths actually suicide if this true."
On Saturday, November 2, 1963, at 9:35 a.m., the president convened an off-the-record meeting at the White House with his brother, McCone, Rusk, McNamara, and General Taylor. Before long, Michael Forrestal ran in with a flash from Saigon. General Taylor recounted that the president leaped to his feet and "rushed from the room with a look of shock and dismay on his face which I had never seen before."
At 6:31 p.m., McGeorge Bundy cabled Lodge, with eyes-only copies to McCone, McNamara, and Rusk: "Deaths of Diem and Nhu, whatever their failings, has caused shock here and there is danger that standing and reputation of incoming government may be significantly damaged if conviction spreads of their assassination at direction of one or more senior members of incoming regime … They should not be left under illusion that political assassination is easily accepted here."
Jim Rosenthal was the duty officer at the American embassy in Saigon on that Saturday. Ambassador Lodge sent him down to the front door to receive some important visitors. "I'll never forget the sight," he said. "This car pulled up to the Embassy, and the cameras were grinding away. Conein hops out of the front seat, opens the back door, and salutes, and these guys come out. As if he was delivering them to the Embassy, which he was. I just went up with them in the elevator, and Lodge greeted them … Here were the guys who had just carried out a coup, killed the chief of state, and then they walk up to the Embassy, as if to say, 'Hey, boss, we did a good job, didn't we?'"
Copyright © 2007 by Tim Weiner
From the book Legacy of Ashes: The History of the CIA by Tim Weiner, originally published by Doubleday and available this month in paperback from Anchor Books, divisions of Random House, Inc. Reprinted with permission.