Obituaries
1937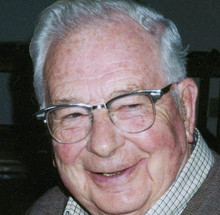 Malcolm E. Kersteen '37 Malcolm E. Kersteen, retired insurance officer, Simsbury, Conn., on February 16, 2008. Kersteen was born on October 14, 1915, in Wilkes-Barre, Pa., and was valedictorian of his high school class. He was a member of the Phi Gamma Delta fraternity and was treasurer and president; he attended the Business School. Kersteen was a veteran of WWII in the U.S. Army Air Force. After he married, he moved to Cleveland and in 1950 transferred to West Hartford, Conn. Kersteen was an officer of the Travelers Insurance Co. and retired in 1979 after 41 years of service. He then moved to Farmington and in 1998 to McLean Village in Simsbury. Kersteen was a longtime member of St. James Episcopal Church, West Hartford, and served on the vestry. He also was a member of the Golf Club of Avon and active in the West Hartford Squires. Kersteen is survived by his wife of 67 years, Julia; sons, Glenn, and Gary, and his wife, Hilary; eight granddaughters; and seven great-grandchildren. He was predeceased by a daughter, Gail Frothingham. Memorial donations may be made to McLean Village, 75 Great Pond Rd., Simsbury, CT 06070 or to St. James Episcopal Church, 19 Walden St., West Hartford, CT 06107.
1938
Robert B. Buchele, retired professor, Honolulu, on January 23, 2008. Buchele was born in St. Joseph, Mo., in 1916, and served in WWII as a Navy officer aboard the USS Appalachian in four Pacific invasions. At the time of his death, he was Professor of Management Emeritus of the University of Hawaii Manoa, where he had taught for 21 years and was an active management consultant and director. Previously, Buchele was founding director of the Executive Program for Mature Executives at UCLA and an assistant professor at the University of Illinois. He also was a visiting professor at a number of mainland and foreign universities and at the East-West Center. Buchele had worked full-time in industry in Los Angeles for seven years. He authored two books, Business Policy in Growing Firms (1967), a manual for case courses in business policy, and The Management of Business and Public Organizations (1977), a text for an interdisciplinary graduate course. Buchele is survived by his wife, LaVerne; daughter, Batte; son-in-law, Rodney Boychuk; and one grandson. He was predeceased by a son, Brad; and daughter, Jill Buchele-Boychuk.
1939
Carlton C. Hunt, retired medical researcher and professor, Chapel Hill, N.C., on February 8, 2008. Born in Waterbury, Conn., on August 11, 1918, Hunt entered the College at 16 and earned his M.D. from Cornell University Medical College in 1942. After completing an internship at New York Hospital, he served three years during WWII as an Army medical officer in Europe. On returning to New York in 1946, Hunt continued his medical training and became a research fellow in pharmacology. In 1948, he won a three-year National Research Council Fellowship to study at Johns Hopkins, where, with a colleague, he was the first to describe the efferent innervation of mammalian muscle. In 1952, Hunt moved to the Rockefeller Institute. In 1955, he became head of physiology at the Albert Einstein School of Medicine; in 1957, head of physiology at the University of Utah School of Medicine; in 1964, head of the Department of Physiology at the Yale School of Medicine; and in 1967, head of the Department of Physiology at Washington University, where he remained for 16 years. On retiring in 1983, Hunt spent four years doing research in Paris at the College de France. He was elected to the National Academy of Arts and Sciences in 2007. Hunt is survived by his wife, Marion; five children; six grandchildren; and two great-grandchildren.
1944
Warren S. Search Jr., retired director, Greensboro, N.C., on February 8, 2008. Search was born on September 5, 1922, in New York. He attended the Graduate School of Business at NYU. During WWII, Search served as a communications officer in the Army Air Corps. A resident of Greensboro since 1976, he retired from Western Electric (now Lucent) as director of transportation and purchasing after a 35-year career within the AT&T/Bell System. Search had held assignments in New York City, Chicago, Albuquerque, N.M., and East Orange, N.J. He was president of the Mountain Lakes, N.J., School Board and in Greensboro was on the budget committee of the United Arts Council and on the boards of the Greensboro Opera, Bel Canto, English Speaking Union, Greensboro Ballet and the UNC-G Music Guild. Search was predeceased by his wife, Anita, in 2003 and is survived by his daughters, Linda Atack, Nancy Phipps, and her husband, Rob, and Barbara Blanton, and her husband, John; son-in-law, Geoff Atack; seven grandchildren; one great-grandson; brother, Donald, and his wife, Mary Therese, brother-in-law, Richard Forest; and numerous nieces and nephews. Memorial contributions may be made to the Greensboro Opera Co., PO Box 29031, Greensboro, NC 27429, or the Greensboro Civitan Club Scholarship Fund c/o 300 Miltwood Rd., Greensboro, NC 27455.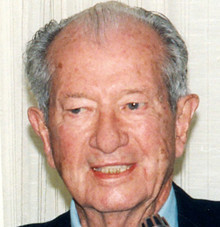 Charles R. O'Malley '44 Charles R. O'Malley, businessman, educator and philanthropist, New York City, on March 19, 2008. O'Malley was born on February 2, 1915, in Perry, Iowa, and graduated from St. Patrick's School in Perry — which his mother founded — in 1933. While a student, O'Malley worked for the Columbia Scholastic Press Association (CSPA), a national organization sponsored by the University to aid student editors in the nation's high schools. O'Malley was stationed in the West African republic of Liberia from 1943–44 while serving in the Naval Reserve. From 1945–47, he held marketing positions in Senegal and Nigeria for the Socony-Vacuum Oil Co. of New York. From 1947–60, O'Malley worked for the Ward Stevenson Shipping Lines with a specialty as an oil tanker broker. In 1961, he moved into advertising sales with Stone Representatives of New York City, becoming v.p. and general manager. In 1969, O'Malley joined Columbia to become CSPA's second director; he retired in 1981. In 2006, CSPA presented him with the Joseph M. Murphy Award for exemplary service to the association. From 1994–98, O'Malley donated $1 million to Columbia to endow the Charles R. O'Malley/CSPA Fund. He was predeceased by three brothers and one sister and is survived by 14 nieces and nephews.
1948
John M. Miner, retired insurance executive, Santa Monica, Calif., on February 11, 2008. Miner was born on November 15, 1927, in Port Chester, N.Y. He attended local public schools and graduated from the College with a B.A. in business. Miner went to Los Angeles after graduation and began work with Farmers Insurance Group. His career was interrupted for two years for service in the Army during the Korean Conflict. Afterward, he returned to Farmers and stayed until 1977. He then joined the Western Mortgage Insurance Co., which he acquired in 1991, and remained with that firm until he sold it and retired in 2006. Miner was an active golf and tennis player. He is survived by his wife, Freda; brother, Frank; and three nieces, Constance Lalley, Judith Miner and Rebecca Wentworth. He was predeceased by a half-brother, Travis. Memorial contributions may be made to the American Cancer Society.
1950
William H. Giles, retired journalist, London, Ky., on January 29, 2008. Giles was born on July 5, 1927, in Somerville, N.J. He served in the Navy and was discharged in 1946. Giles earned a master's in 1951 from the Journalism School and had a 50-year career in journalism before retiring to London in 2001. He was editor of several newspapers: The Wall Street Journal Southwest Edition, 1958–61; The National Observer, 1961–71; The Detroit News, 1977–83; The Singapore Monitor, 1984–85; and The Washington Times, 1997–2001. Giles also taught journalism at Baylor, 1976; Michigan State 1983–84; Louisiana State University, 1987–92; and Southern University, 1992–97. He met every President from 1952–2000. Giles traveled extensively and was one of the first American journalists permitted to enter Communist China in 1976. In 1982, while editor of The Detroit News, the newspaper won a Pulitzer Prize for Public Service. Giles is survived by his wife of 58 years, Gloria; sons, William, Michael, and his wife, Karen, Richard, Paul, and Joe, and his wife, Ann; and five grandchildren.
1952
Donald A. Crowley, retired human resources executive, Sarasota, Fla., and East Boothbay, Maine, on January 1, 2008. Born on August 3, 1929, in Brooklyn and raised in Garden City, N.Y., Crowley served in the Korean War as a naval aviator. He worked for Shell Oil, International Paper, American Express and European American Bank, from which he retired as senior v.p. and director of human resources and administration. Following his retirement from European American Bank, Crowley was president of the Lyndon Co., a consulting firm specializing in commercial real estate sales and leasing, from which he retired in 1989. In Sarasota, he was a member of the Meadows Country Club, St. Andrew Society, Caledonian Club of Florida West, Ivy League Club and Columbia University Club. In Maine, he was a member of the Boothbay Harbor Yacht Club. Crowley was predeceased by his wife, Lynne, and is survived by his daughters, Karen, and her husband Robert, Lisa, and her husband, Rick, and Suzin, and her husband Roy; and eight grandchildren.
1953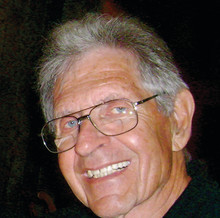 Arnold H. Cooperman '53 Arnold H. Cooperman, physician, Los Angeles, on January 15, 2008. Cooperman was born in Brooklyn and attended Boys H.S. While at the College, he played basketball and had his own radio show, where he displayed his love for singing and playing the clarinet and saxophone. Cooperman then went to medical school in New York and served as a captain in the U.S. Army Medical Corps. He established an ob/gyn practice in Beverly Hills, was clinical chief of obstetrics at Cedars Sinai Medical Center and was on the Steering Committee of the California Tay-Sachs Disease Prevention Program. Cooperman is survived by his wife of 54 years, Caroline, who accompanied him as his date at Columbia social events for all four student years; children, Karen, and her husband, David Hampshire, Deena, and Chad, and his wife, Lorenza; and seven grandchildren. He was predeceased by a daughter, Jamie Beth. Memorial contributions may be made in the memory of Dr. Arnold H. Cooperman to the Department of OBGYN, Cedars Sinai Medical Center, 8700 Beverly Blvd., Rm 2416, Los Angeles, CA 90048.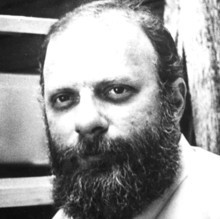 Ivan Gold '53 Ivan Gold, writer and educator, Dorchester, Mass., on December 23, 2007. Gold grew up on the Lower East Side. His career began at the College when Mark Van Doren said one day that the class should discuss a story Gold had written. In 1963, when Gold published Nickel Miseries, a book of short stories and novellas, Lionel Trilling '25 said the "masterly" collection showed the kind of promise that "will make Gold one of the commanding writers of our time." "People were saying, 'How can anyone live up to that kind of remark?' And I came to internalize it," Gold said of the remark in a 1990 interview with The Washington Post. "He didn't do me any favors, and yet he certainly meant to." Gold suffered from alcoholism and published only two more books, Sick Friends and The Nickel Misery of George Washington Carver Brown. He joined AA and in 1990 ended a 21-year literary drought with the semi-autobiographical Sams in a Dry Season. He completed a final book before his death. Gold taught writing at Boston University and helped found The Writers' Room, a haven in the Back Bay that provides affordable workspace. He was predeceased by his wife, Vera, and is survived by a son, Ian; sister, Judith Stitzel; and two granddaughters.
1958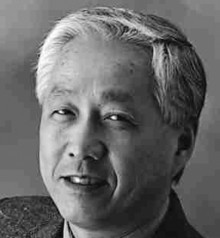 Thomas Moshang Jr. '58 Thomas Moshang Jr., pediatric endocrinologist, former chief of division and emeritus professor of pediatrics, Blue Bell, Pa. on February 24, 2008. At the College, Moshang held a Sou Chan Scholarship and was a fencer. He earned his M.D. from Maryland in 1962. Moshang was senior physician and former chief of the Division of Endocrinology at The Children's Hospital of Philadelphia (CHOP) and was an emeritus professor of pediatrics at Penn's School of Medicine; he spent the last 25 years of his career at both. Moshang's work in the areas of growth failure and endocrine complications in long-term survivors of childhood cancer was world-renowned. He was president-elect of the Lawson Wilkins Pediatrics Endocrine Society. Prior to his death, CHOP honored Moshang by establishing the Thomas Moshang, Jr. M.D. Endowed Chair in Pediatric Endocrinology; his immediate response was to speak about how fortunate he had been to work with so many wonderful people in the CHOP and Penn communities. Moshang is survived by his wife, Mary Anne Gazdick; four children; and five grandchildren. Memorial contributions may be made to the Children's Hospital of Philadelphia Endocrine Diabetes Research Fund, Children's Hospital Foundation, 34th St. and Civic Center Blvd., Philadelphia, PA 19104.
1962
Lewis Bolan, retired real estate economist and urban planner, Silver Spring, Md., on December 9, 2007. Bolan was born on May 30, 1940, in Boston. He earned a master's from the University of Illinois. Bolan began his career in the Los Angeles office of Victor Gruen International. He became director of planning and moved to the firm's Paris office. In 1971, Bolan moved to Chicago to join Real Estate Research Corp., where he managed major economic research contracts globally. In the mid-'70s, Bolan became director of the firm's Washington, D.C., office and oversaw policy studies for HUD. In 1978, he co-initiated the annual Emerging Trends in Real Estate. In 1985, Bolan opened the Washington, D.C., office of Leggat McCall Advisors, which in 1990 evolved into Bolan Smart Associates; he was active there even after his 2005 retirement. In the early 1990s, Bolan helped start the graduate real estate development program at Johns Hopkins and was on the advisory board and a faculty member. At the time of his death, he was acting director of the full-time graduate program at Johns Hopkins. Survivors include a sister and brother-in-law; nieces; and a nephew. Memorial contributions may be made to Johns Hopkins with the subject line "for Lewis Bolan Lambda Alpha Scholarship at the Carey School" and mailed to Sally O'Brien, MA, MVO, Associate Dean for Development and External Affairs, Carey Business School, Johns Hopkins University, 3400 N. Charles St., Shaffer Hall 201, Baltimore, MD 21218.
Other Deaths Reported
Columbia College Today also has learned of the deaths of the following alumni. Complete obituaries will be published in the next issue, ending receipt of information and space considerations.
1929

Henry O. Niemann, Reisterstown, Md., on March 16, 2008. Niemann earned a degree in 1933 from the Architecture School.

1937
Orlin W. Donaldson, retired head of photography department, Newtown Square, Pa., on February 6, 2008.
1940
Charles A. Webster, physician, Piedmont, Calif., on March 6, 2008. Webster earned a degree in 1943 from P&S.
1941
Louis A. Selverstone, retired physician, Arlington, Mass., on March 17, 2008.
1945
Neill Darmstadter, Springfield, Va., on October 10, 2005.
Richard H. Greenspan, physician, Hamden, Conn., on February 24, 2004.
Joseph A. Peterson, Long Beach, Calif., on November 20, 2007. Peterson entered with the Class of 1945 but earned a B.S. in mechanical engineering from the Engineering School in 1944.

1948
David C. Portz, Palm Beach Gardens, Fla., on August 30, 2007. Portz earned a B.S. in 1950 from the Engineering School.
Roger L. Smith, Tampa, Fla., on March 7, 2008. Smith earned an M.S. (1949) and Ph.D. (1959) from the Engineering School.
1949
James A. Charnley, Fairfax, Va., on October 13, 2004.
1954
Amiel Z. Rudavsky, endocrinologist, Bronx, N.Y., on January 9, 2008. Rudavsky was affiliated with Montefiore and Mt. Sinai Hospitals. He is survived by his wife, Sue; daughter, Shari; and one grandson.
1957
John T. Koser, finance and business executive, Towanda, Pa., on February 13, 2008.
Harry L. Marks, Corpus Christi, Texas, on March 3, 2008.
1960
Michael Lesch, New York City, physician and medical educator, on March 19, 2008. Lesch was a professor at P&S.
1966
David F. Thomashow, nephrologist, Saranac Lake, N.Y., on March 23, 2008.
1973
Robert C. O'Neill, design and home building executive, Colts Neck, N.J., on February 3, 2008.
2002
Adaoha C. Hamilton, Bowie, Md., on March 13, 2008.
1967
Martin L. Altner, real estate manager, Clearwater Beach, Fla., on February 13, 2008. A Brooklyn native, Altner graduated summa cum laude from the College with a B.A. in political science. He remained politically active through his years working in New York's garment district and more recently while managing his rental properties in Pinellas County, Fla. Altner attended city commission meetings and was involved in many organizations, including PRIMER, Jewish Federation of Pinellas, little league, Safety Harbor zoning board, City of Clearwater Budget Committee and Countryside H.S. For many years, he taught Sunday school at Temple Ahavat Shalom and chaperoned young filmmakers to the Sundance Film Festival in Utah. Altner is survived by his wife of 28 years, Janis; children, Cole and Shannon; siblings, Diana Young and Mickey Liebowitz; and in-laws, Daniel and Oilda Cuebas. Memorial contributions may be made to Pancreatic Cancer Action Network, 2141 Rosecrans Ave., Ste 7000, El Segundo, CA 90245.
1975
Thomas J. Brady, journalist, Philadelphia, on January 20, 2008. Brady grew up in New York City. His parents, Joseph and Elfriede, died when he was in his teens, and he finished high school in New York while living on his own in a boardinghouse. He then moved to Philadelphia to live with his sister, Carole Boynton, and he graduated from Peirce College. Brady moved back to New York and earned a degree from the College. After graduating, he worked for a number of newspapers, including the daily Paterson [N.J.] News and dailies in Pittsburgh. Brady joined The Philadelphia Inquirer in 1987 and was mostly an editor but had stints as a writer and copyeditor. He had written the "Newsmakers" column and he recently edited a news column about business people in the news. One of Brady's favorite Inquirer jobs was interviewing authors for a book column. In addition to his love of books, he was an avid filmgoer and film collector, enjoyed traveling to Cape May and to the Mohonk Mountain House in New York, and liked swimming. According to friend Allan Jalon '78, soon before his death Brady ordered a Columbia cap and sweatshirt. He is survived by a brother, David; sister-in-law, Lisa Boyell; brother-in-law, Frank Boynton; two nephews; one niece; and two step-nephews. His sister, Carole, predeceased him. Memorial donations may be made to Friends Hospital in Philadelphia.
1976
Michael A. Ludas, customer support manager, Montclair, N.J., on February 7, 2008. Ludas was born on April 10, 1953, in Nyack, N.Y. He earned a degree from the Business School in 2000 and was a Verizon Partner Solutions manager. Ludas was an avid fisherman and loved singing and playing guitar. Survivors include his sons, Mark and John; daughter, Victoria; brothers Harry, and his wife, Phyllis, and Nicholas; sister, Mia, and her husband, David Beckman; companion Anne Deatly; and many nieces, nephews, grandnieces and grandnephews. Memorial contributions may be made to Memorial Sloan-Kettering Cancer Center, PO Box 27106, New York, NY 10087.
Lisa Palladino