Bookshelf
Viva Journalism!: The Triumph of Print in the Media Revolution by John C. Merrill and Ralph L. Lowenstein '51. The authors offer insight into the future of journalistic writing and journalism education (AuthorHouse, $14.99).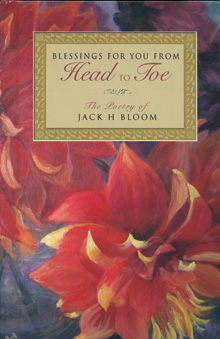 Blessings for You from Head to Toe by Jack H. Bloom '54. Bloom, a rabbi and clinical psychologist, presents a collection of original, freeform poems (Two Harbors Press, $13.95).
Conquering Fear: Living Boldly in an Uncertain World by Harold S. Kushner '55. Kushner counsels readers to show confidence in the face of the unknown as a way of ensuring a happy and tranquil life (Knopf, $23.95).
The New York Times on Critical Elections, 1854–2008 by Gerald Pomper '55. Pomper has compiled The New York Times' commentary about important congressional and presidential elections from the antebellum period to present day (CQ Press, $125).
Jefferson's Louisiana: Politics and the Clash of Legal Traditions, Revised Edition by George Dargo '57. Dargo describes the conflict between local and national legal policies that occurred in the Louisiana territory during Thomas Jefferson's presidency (The Lawbook Exchange, Ltd., $39.95).
Sell Your Nonfiction Book by Crawford Kilian '62. An advice manual for would-be nonfiction authors, covering everything from developing an idea to submitting manuscript proposals (Self Counsel Press, $17.95).
Tapestry of the Sun: An Anthology of Ecuadorian Poetry edited and translated by Alexis Levitin '63 and Fernando Iturburu. This bilingual poetry collection is devoted entirely to contemporary Ecuadorian authors (Coimbra Editions, $29.95).
Snark: It's Mean, It's Personal, and It's Ruining Our Conversation by David Denby '65. Denby defines and decries "snark," or unproductive ad hominem attacks disguised as satirical wit (Simon & Schuster, $15.95).
Clio & the Crown: The Politics of History in Medieval and Early Modern Spain by Richard L. Kagan '65. The author examines the political aims of official Spanish court histories from the sixth to the 17th century (The Johns Hopkins University Press, $55).
Contested Will: Who Wrote Shakespeare? by James Shapiro '77, the Larry Miller Professor of English and Comparative Literature. Shapiro chronicles the historical controversy over the authorship of Shakespeare's plays and discusses its cultural implications (Simon & Schuster, $26).
Out of Our Heads: Why You Are Not Your Brain, and Other Lessons from the Biology of Consciousness by Alva Noë '86. Noë describes consciousness as an active, interactive process rather than a passive experience confined to the brain (Hill and Wang, $15).
Once a Spy: A Novel by Keith Thomson '87. Thomson's satirical thriller follows a retired appliance salesman and his ne'er-do-well son as they attempt to evade CIA assassins (Doubleday, $25.95).
Econoclasts: The Rebels Who Sparked the Supply-Side Revolution and Restored American Prosperity by Brian Domitrovic '89. The author outlines the history and philosophy of supply-side economics, a macroeconomic theory that favors low taxes and limited regulation as a means of encouraging production and competition (Intercollegiate Studies Institute, $27.95.)
Emergency: This Book Will Save Your Life by Neil Strauss '91. Strauss reports on his experiences during a year spent trying to acquire the basic skills that would be necessary to survive after a natural catastrophe or economic collapse (It Books, $16.99).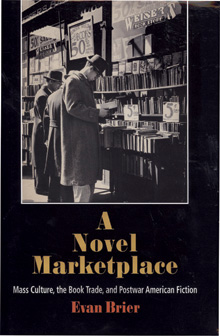 Picking Bones from Ash by Marie Mockett '92. Mockett's novel alternates between the perspectives of Satomi, a talented Japanese concert pianist, and Rumi, her American daughter (Graywolf Press, $24).
Looking at Art in the Classroom: Art Investigations from the Guggenheim Museum by Rebecca Shulman Herz '93. The author explains how elementary and middle school teachers can improve their curricula by using art as both a subject of study and a teaching tool (Teachers College Press, $23.95).
A Novel Marketplace: Mass Culture, the Book Trade, and Postwar American Fiction by Evan Brier '95. Brier analyzes the role of the novel in post-WWII American mass culture (University of Pennsylvania Press, $49.95).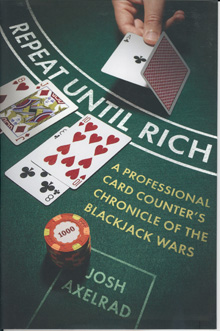 Repeat Until Rich: A Professional Card Counter's Chronicle of the Blackjack Wars by Josh Axelrad '96. Axelrad gives readers a nonfiction account of his four-year stint as a professional card counter (The Penguin Press, $25.95).
Coffee with Hezbollah by Belén Fernández '03. Fernández recounts a 2006 trip to Lebanon (New World Digital Entertainment, $13.99).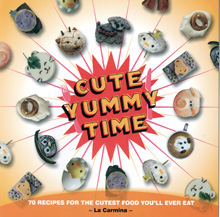 Cute Yummy Time: 70 Recipes for the Cutest Food You'll Ever Eat by La Carmina. This illustrated cookbook provides step-by-step instructions for creating dishes that are aesthetically appealing as well as delicious (Perigree, $16.95).
Franklin Delano Roosevelt by Alan Brinkley, the Allan Nevins Professor of American History and Provost Emeritus. Brinkley's biography calls attention to Roosevelt's limitations as well as his successes (Oxford University Press, $12.95).
Words in Motion: Toward a Global Lexicon edited by Carol Gluck, the George Sansom Professor of History and professor of East Asian languages and cultures, and Anna Lowenhaupt Tsing. Gluck and Tsing explore the relationship between globalization and language by tracing the evolution of specific words across time and cultures (Duke University Press, $24.95).
The Tyranny of Opinion: Honor in the Construction of the Mexican Public Sphere by Pablo Piccato, associate professor of history and director of the Institute of Latin American Studies. Piccato analyzes Mexican attitudes toward honor during the second half of the 19th century (Duke University Press, $24.95).
Common Wealth: Economics for a Crowded Planet by Jeffrey D. Sachs, the Quetelet Professor of Sustainable Development, professor of health policy and management and director of the Earth Institute. Sachs insists that population stabilization, environmental consciousness and global economic cooperation will be essential in creating a more sustainable and more prosperous world (Penguin, $17).
Whistling Vivaldi: And Other Clues to How Stereotypes Affect Us by Claude M. Steele, provost of the University and professor of psychology. Steele examines the dangers of stereotype threat, a psychological term used to describe the anxiety felt by members of stereotyped groups when they fear that they will be judged according to a stereotype (W. W. Norton & Co., $29.95).
Grace Laidlaw '11