Alumni Profiles
From Covering Bach to Covering Books: Peter Mendelsund '91's Journey
By Adam Wilson '09 Arts
"I'm not sure technically when I graduated," says Peter Mendelsund '91, smiling mischievously, like a man who's gotten away with something, "but I technically did. I had an outstanding P.E. credit, if I remember correctly."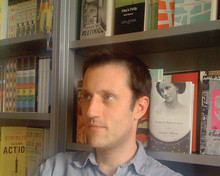 Peter Mendelsund '91, shown in his office, happened upon his book design career serendipitously. Below, two of his cover designs. Mendelsund's office in the Random House Building in midtown NYC is cramped — not small — and filled to the brim with books, covers pointed outward. He employs the same boyish grin while describing his "circuitous" entry into the world of book cover design. "Six years ago my wife and I had one of those classic brainstorming sessions … 'What do you like to do?' 'What are your talents?' Book design was never something we came up with."
At the time, Mendelsund was a concert pianist and looking to make a bit more money in order to support his newborn daughter. He met Knopf's associate art director and design guru, Chip Kidd, through a mutual friend, and the two clicked immediately. "Peter is that rarest of artists," says Kidd, "a self-taught graphic designer whose skill and instincts seem to indicate that he had many years of formal training, chained to the feet of Paul Rand and Alvin Lustig. In fact, if he were their love child it would not surprise me."
Kidd himself is the brightest star in the world of book design, perhaps the only member of his field to achieve cross-cultural recognition — he was recently featured on Time's list of 100 most influential people, beside such giants as Barack Obama '83 and Vladimir Putin. So his decision to take Mendelsund under his wing was no small act.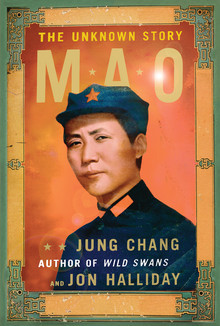 To start, Kidd placed Mendelsund at Vintage Books — an imprint that mostly reissues classic books in paperback — but Mendelsund soon graduated to Knopf. Now his hardcover designs crowd the display window at Barnes & Noble. In Mendelsund's six years as a cover designer, he has designed for almost every imaginable genius, living and dead. The list of his subjects reads like a who's who of 20th century writers and thinkers: Kafka, Dostoevsky, Tolstoy, Walter Benjamin. "It was one of those weird kismet things where you find what you're supposed to be doing. I never in a million years would have thought this was a job I would enjoy or be good at. The thing is, all I do is read. It's incredibly fun."
It is obvious upon meeting him that Mendelsund is a man who enjoys reading. His eagerness and ability to discuss subjects ranging from classical music (he is writing a book on the subject) to philosophy (which he majored in at Columbia) to obscure Japanese writers (he art directs an imprint for Japanese Manga books called Vertical) is impressive.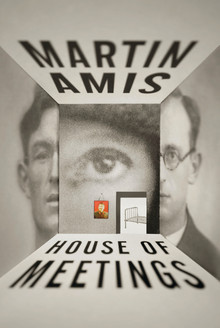 At Columbia, Mendelsund spent much of his time playing the organ at St. Paul's Chapel on campus. When not playing music, he took philosophy and literature classes. He refers nostalgically to Wallace Gray's Finnegan's Wake seminar, a highly selective class for seniors that was only taught once. "Literature classes were definitely important, especially now that I'm in this milieu," he says. "Obviously, that was an early sign that I was attracted to books."
Unlike many cover designers, Mendelsund feels compelled to read the complete manuscripts for the covers he designs. "For me, it's like, we're not paid a lot, so what are the fringe benefits? I get to work on a Julian Barnes book or a Martin Amis book — I get to work with these people who are just gods."
When asked to choose his favorite cover Mendelsund is reticent, like a parent asked to choose a favorite child. Finally he concedes that there might be a "Top 10," which would include the new translation of War and Peace, Thomas Bernhard's Frost and a collection of Mark Haddon's poems, which Mendelsund describes as the first cover to contain moving parts.
Referring to the Bernhard cover, a pale blue background beneath a minimalist illustration, Mendelsund waxes eloquent on the nature of cover design. "Illustration in covers really interests me," he says. "When I first came here, basically all the jackets that were done were photographs, which I have a fundamental philosophical issue with. Authors prefer illustrations. People don't want to have their characters literally represented. Or their milieu. It takes the place of narrative."
Adam Wilson '09 Arts is a writer living in Brooklyn.