Bookshelf
The Legacy of Brown v. Board of Education: Reflections and Colloquy edited by Jack Greenberg '45 and Kendall Thomas; with contributions from Eric Foner '63, the Dewitt Clinton Professor of History, and Alan Brinkley, the Allan Nevins Professor of American History. In honor of the 50th anniversary of Brown v. Board of Education of Topeka, the editors have compiled commentaries on the case, its effects and its implications (Twelve Tables Press, $24.95).
An Artist in Rome by John Tagliabue '49; with an introduction by Adam Van Doren '84. A posthumous volume of Tagliabue's freeform poetry (Kelly-Winterton Press, $50).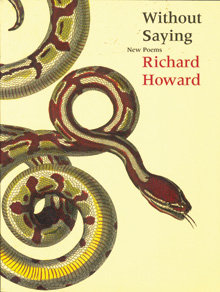 Without Saying: New Poems by Richard Howard '51. Howard's latest poetry collection places the author in conversation with various mythological and historical figures (Turtle Point Press, $16.95). [Editor's note: Read more about Howard in the Alumni Profile in Class Notes.]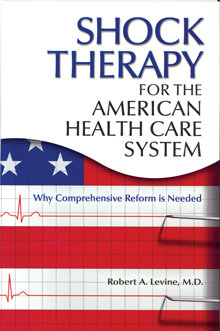 Shock Therapy for the American Health Care System: Why Comprehensive Reform is Needed by Dr. Robert A. Levine '58. The author proposes a series of reforms designed to improve medical coverage in the United States without increasing taxes (Praeger, $39.95).
Dancing in the Dark: A Cultural History of the Great Depression by Morris Dickstein '61. Dickstein describes the paradoxical mix of cultural ferment and economic depression that characterized the United States in the 1930s (W.W. Norton & Co., $29.95).
Caveman Logic: The Persistence of Primitive Thinking in a Modern World by Hank Davis '63. Davis considers the modern prevalence of superstition and irrational belief systems from an evolutionary perspective (Prometheus Books, $19.98).
Picturing Medical Progress from Pasteur to Polio: A History of Mass Media Images and Popular Attitudes in America by Bert Hansen '65. Hansen examines the relationship between medical advances and media portrayal of the medical profession in the late 19th and early 20th centuries (Rutgers University Press, $37.95).
The Rat That Got Away: A Bronx Memoir by Allen Jones; with an introduction by Mark Naison '66. A chronicle of Jones' life, from his youth in a Bronx housing development to a career as a professional basketball player in Europe (Fordham University Press, $29.95).
A Fine Romance: Jewish Songwriters, American Songs by David Lehman '70. Lehman celebrates the contributions of Jewish composers and lyricists to the canon of American love songs (Schocken Books, $22).
Yeshiva Boys: Poems by David Lehman '70. Lehman addresses religion, love and politics in this collection of metered and prose poems (Scribner, $30).
The Yale Indian: The Education of Henry Roe Cloud by Joel Pfister '73. A biography of Yale's first Native-American graduate (Duke University Press, $22.95).
Exposed! Ouija, Firewalking, and Other Gibberish by Henri Broch; translated by Bart K. Holland '77. Broch provides scientific explanations for seemingly supernatural events (The Johns Hopkins University Press, $24.95).
The Complete New York Clipper Baseball Biographies: More Than 800 Sketches of Players, Managers, Owners, Umpires, Reporters and Others, 1859–1903 compiled by Jean-Pierre Caillault '80. Caillault has collected the biographies and pictures of many of the most prominent figures in 18th-century American baseball (McFarland & Co., Inc., Publishers, $59.95).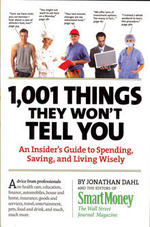 1,001 Things They Won't Tell You: An Insider's Guide to Spending, Saving, and Living Wisely by Jonathan Dahl '80 and the editors of SmartMoney, The Wall Street Journal Magazine. Dahl and his co-authors identify the dangers of dealing with various businesses — including banks, real estate agencies and the healthcare industry — and offer suggestions about how to avoid common pitfalls (Workman Publishing, $16.95).
The Aesthetics of Japanese Fascism by Alan Tansman '81. The author analyzes artistic expressions of Fascist ideology in early 20th-century Japan (University of California Press, $49.95).
In My Power: Letter Writing and Communications in Early America by Konstantin Dierks '83. Diercks examines the social and psychological role of written correspondence in the lives of 18th-century Americans (University of Pennsylvania Press, $45).
The Gluten-Free Almond Flour Cookbook: Breakfasts, Entrées, and More by Elana Amsterdam '89. Amsterdam offers readers her favorite original recipes for foods that meet the dietary restrictions of patients with celiac disease (Ten Speed Press, $16.99).
Growing Urban Habitats: Seeking a New Housing Development Model by Susanne Schindler '92 et al. A compilation of plans for sustainable, low-income urban housing (William Stout Publishers, $40).
The Snakehead: An Epic Tale of the Chinatown Underworld and the American Dream by Patrick Radden Keefe '99. This nonfiction account reveals one of the largest immigrant-smuggling operations in history (Doubleday, $26).
Concord, Virginia: A Southern Town in Eleven Stories by Peter Neofotis '03. Neofotis' first work of fiction focuses on a small Southern town, its dark history and its slow attempts at modernization (St. Martin's Press, $19.95).
Migraine Art: The Migraine Experience from Within by Klaus Podoll and Derek Robinson; foreword by Oliver Sacks, professor of neurology, psychiatry and the arts. The authors discuss the symptoms and treatments of migraines. Accompanying artwork created by migraine sufferers illustrates the visual distortions that often accompany the syndrome (North Atlantic Books, $35).
Harlem vs. Columbia University: Black Student Power in the Late 1960s by Stefan M. Bradley. Bradley explains how, during the years 1968 and 1969, the Students' Afro-American Society, an extracurricular organization at Columbia, joined with local protesters to prevent the University from constructing a new gymnasium in Morningside Park (University of Illinois Press, $40).
Obama: The Historic Front Pages edited by David Elliot Cohen and Mark Greenberg. The editors use newspaper headlines and campaign speeches to detail Barack Obama '83's Presidential campaign (Sterling, $24.95).
CORRECTION: Francis J. Partel '63's A Wound in the Mind: The Court-Martial of Lance Corporal Cachora, USMC is about the trial of a marine and not, as reported in the September/October issue, a naval officer. CCT regrets the error.
Grace Laidlaw '11