Bookshelf
Pearls of Yiddish Poetry by Joseph and Chana Mlotek; translated by Barnett Zumoff '45. An overview of the lives and works of Yiddish-speaking poets who wrote between the mid-19th and mid-20th centuries (Ktav Publishing House, $39.50).
Snow Falling from a Bamboo Leaf: The Art of Haiku by Hiag Akmakjian '48. Akmakjian details the history of the haiku as a poetic form and provides translations of classic Japanese examples (Lulu Enterprises, $11.08).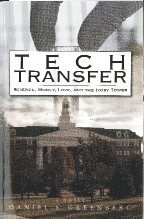 Tech Transfer: Science, Money, Love, and the Ivory Tower by Daniel S. Greenberg '53. Greenberg pokes fun at elite universities in this satirical novel about the pitfalls of academia (Kanawha Press, $11.45).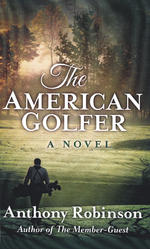 The American Golfer: A Novel by Anthony Robinson '53. Robinson's protagonist travels to Ireland in search of golf and relaxation but instead finds romance and political intrigue (Createspace, $14.95).
Decline and Revival in Higher Education by Herbert I. London '60. The author claims that American colleges and universities have lowered their academic standards and become bastions of political extremism in recent years (Transaction Publishers, $39.95).
Thalassa: One Week in a Provincetown Dune Shack by Allen Young '62. During August 2007, the author traveled to Provincetown, Mass., where he spent a week living alone in a small shack. He reflects on the experience in this short volume (Haley's, $9.95).
The Fiery Trial: Abraham Lincoln and American Slavery by Eric Foner '63, the DeWitt Clinton Professor of History. Foner examines the mix of principle and pragmatism that characterized Lincoln's approach to slavery before and during the Civil War (W.W. Norton & Co., $29.95).
Oskar Panizza and The Love Council: A History of the Scandalous Play on Stage and in Court, with the Complete Text in English and a Biography of the Author by Peter D.G. Brown '64. This text introduces readers to Panizza, a German author who was imprisoned for blasphemy in 1895 after writing a play about the first known outbreak of syphilis (McFarland & Co., Inc., $49.95).
Time's Dual Nature: A Common-Sense Approach to Quantum Physics by Jonathan Deutsch '70. Deutsch uses layman's language to explain the fundamental properties of matter and time (CreateSpace, $16.95).
Tales from the Sausage Factory: Making Laws in New York State by Daniel L. Feldman '70 and Gerald Benjamin. Feldman and his co-author describe how the legislation process in New York State has changed during the last three decades (Excelsior Editions, $24.95).
A Measureless Peril: America in the Fight for the Atlantic, the Longest Battle of World War II by Richard Snow '70. This account of the struggle between German U-boats and American ships for control of the Atlantic throughout WWII includes passages from letters written by the author's father, Richard B. Snow '26, an American naval officer during the war (Scribner, $27).
The Best American Science Writing 2010 edited by Jerome Groopman '72 and Jesse Cohen. A collection of the year's best essays on current scientific research (Ecco, $14.99).
Bob Dylan in America by Sean Wilentz '72. Wilentz, the Sidney and Ruth Lapidus Professor of History at Princeton, chronicles the most significant events in the professional life of the man he calls the "greatest American songwriter of the last 50 years" (Doubleday, $28.95).
The Man Who Saved New York: Hugh Carey and the Great Fiscal Crisis of 1975 by Seymour P. Lachman and Robert Polner '82. The authors argue that the leadership of Governor Hugh L. Carey was crucial in saving New York City from bankruptcy during the mid-1970s (Excelsior Editions, $24.95).
The Long Run: A New York City Firefighter's Triumphant Comeback from Crash Victim to Elite Athlete by Matt Long and Charles Butler '85. Aided by Butler, Long tells the story of his physical and emotional recovery from a near-fatal traffic accident (Rodale Books, $25.99).
Lady Lazarus by Michele Lang '89. Set in Budapest during the summer before WWII, this supernatural thriller combines elements of history and fantasy (Tor Books, $14.99).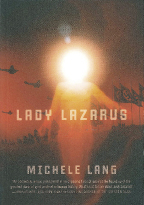 Young World Rising: How Youth, Technology, and Entrepreneurship are Changing the World from the Bottom Up by Rob Salkowitz '89. Salkowitz analyzes the economic role played by the Net Generation in developing countries as well as in the first world (Wiley, $29.95).
Laundry Can Wait by Dorothy Cadet '96. The author advises women on how to balance the stresses of work, marriage and motherhood (Dog Ear Publishing, $13.95).
Stiltsville: A Novel by Susanna Daniel '97. Daniel's debut book centers on the romance between an Atlanta native and a Floridian lawyer as it develops across 30 years (Harper, $24.99).
Hokkeji and the Reemergence of Female Monastic Orders in Premodern Japan by Lori Meeks '98. The author discusses the role of women in the Japanese Buddhist tradition, focusing on the history of a single convent (University of Hawaii Press, $50).
Dirty Sexy Politics by Meghan McCain '07. McCain looks back on her father John's 2008 presidential campaign and speculates about the future of the Republican Party (Hyperion, $23.99).
Higher Education?: How Colleges Are Wasting Our Money and Failing Our Kids — And What We Can Do about It by Andrew Hacker and Claudia Dreifus, adjunct associate professor of international and public affairs. In their critique of the modern system of higher education in the United States, the authors point to oversized bureaucracies and unreasonable tuition costs (Times Books, $26).
The Lucky Ones: One Family and the Extraordinary Invention of Chinese America by Mae Ngai, the Lung Family Professor of Asian American Studies and professor of history. Ngai's multigenerational history of the Tapes, a Chinese family that immigrated to the United States during the 18th century, offers insight into the challenges of integration and the complexities of the immigrant identity (Houghton Mifflin Harcourt, $26).
Crisis on Campus: A Bold Plan for Reforming Our Colleges and Universities by Mark C. Taylor, professor and department chair of religion. Taylor identifies flaws in the current American university system and proposes an alternative model that privileges teaching over research and places greater emphasis on interdisciplinary study (Knopf, $24).
The Isle of Monte Cristo: Finding the Inner Treasure by S.T. Georgiou. Georgiou's reflections on Christian theology are inspired by the writings of poets and close friends Thomas Merton '38 and Robert Lax '38 (Novalis Publishing, $19.95).
Grace Laidlaw '11