Bookshelf
The Complete Lyrics of Oscar Hammerstein II edited by Amy Asch '89; lyrics by Oscar Hammerstein II '16. Asch has compiled the lyrics written by Hammerstein throughout his career (Knopf, $65).
At the Edge of Dreamland: The Modern Fables of Tsvi Eisenman translated by Barnett Zumoff '45. This collection of short, often anthropomorphic tales is filled with allegorical lessons (Ktav Publishing House, $24.95).
Brothers: 26 Stories of Love and Rivalry edited by Andrew Blauner; with contributions from Herbert Gold '46, Jay Neugeboren '59, Phillip Lopate '64 and David Kaczynski '70. A series of essays on the theme of relationships between brothers (Jossey-Bass, $24.95).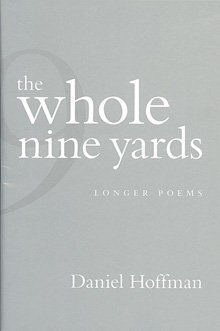 The Whole Nine Yards: Longer Poems by Daniel Hoffman '47. A former poet laureate, Hoffman writes about both the happiest and the most tragic of human experiences in this new poetry collection (Louisiana State University Press, $17.95).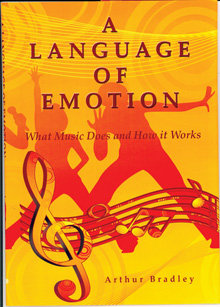 A Language of Emotion: What Music Does and How It Works by Arthur Bradley '48. Bradley discusses the nature of music and the responses it provokes (AuthorHouse, $25.99).
A Sixty-Year Spiritual Voyage on the Ocean of Dharma translated by Maxwell E. Siegel '54 et al. This translation makes the teachings of Venerable Master Yinshun, a modern Chinese Buddhist philosopher, accessible to English-speaking readers (Noble Path, $10).
Reichel's Care of the Elderly: Clinical Aspects of Aging, Sixth Edition edited by Dr. William Reichel '58 et al. This text offers practical advice to doctors and family members faced with the challenges of caring for the elderly (Cambridge University Press, $95).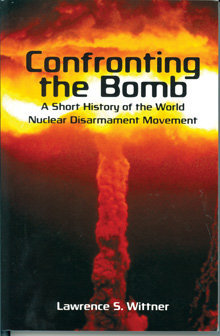 Confronting the Bomb: A Short History of the World Nuclear Disarmament Movement by Lawrence S. Wittner '62. Wittner explains how citizen activism has helped curb the arms race and prevent the outbreak of nuclear war (Stanford University Press, $21.95).
A Wound in the Mind: The Court-Martial of Lance Corporal Cachora, USMC by Francis J. Partel Jr. '63. Partel's historical novel narrates the trial of a naval officer accused of attacking his superior during the Vietnam War (Fiction Publishing, $19.95).
Notes on Sontag by Phillip Lopate '64. In this essay collection, the first in Princeton's "Writers on Writers" series, Lopate discusses the merits as well as the failings of Susan Sontag and her work (Princeton University Press, $19.95).
Software Product Management and Pricing: Key Success Factors for Software Organizations by Hans-Bernd Kittlaus and Peter N. Clough '65. Kittlaus and Clough talk frankly about the business side of the technology industry (Springer, $69.95).
The Earth Moves: Galileo and the Roman Inquisition by Dan Hofstadter '66. Hofstadter chronicles the 16th-century trial of Galileo Galilei, during which the scientist was forced to defend, and ultimately to abandon, his Copernican teachings (W.W. Norton & Co., $23.95).
Colonial Crucible: Empire in the Making of the Modern American State edited by Alfred W. McCoy '68 and Francisco A. Scarano. The authors examine the impact of 19th-century American imperialism on the United States and its territories (University of Wisconsin Press, $29.95).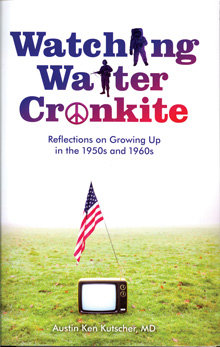 Watching Walter Cronkite: Reflections on Growing Up in the 1950s and 1960s by Dr. Austin Kutscher '73. This memoir, written for the author's daughter, recounts Kutscher's experiences growing up in the era of the Vietnam War, the civil rights struggle and the first moon landing (Gordian Knot Books, $24.95).
Adam Mickiewicz: The Life of a Romantic by Roman Koropeckyj '76. An account of the travels, love affairs and literary progress of Poland's national poet (Cornell University Press, $45).
Latin American and Caribbean Trade Agreements: Keys to a Prosperous Community of the Americas by T.A. O'Keefe '82. O'Keefe proposes a plan for improving the economic situation in Latin America and the Caribbean through changes in U.S. foreign policy (Brill Academic, $150).
Outcasts United: A Refugee Team, an American Town by Warren St. John '91. In 1995, Clarkston, Ga. — population 7,200 — was designated as a home for refugees from war zones around the world. St. John explores the issues of immigration and integration that have arisen in this small town by profiling the members of a local youth soccer team (Spiegel & Grau, $27).
The Existential Imperative: On the Material Production of Authenticity by Charles Watson '94. Watson defines the concept of authenticity and explains the environmental and intellectual conditions necessary for its existence (VDM Verlag, $79).
Perfect Fifths: A Novel by Megan McCafferty '95. The fifth and final installment of McCafferty's popular teen series, which follows the life and romantic intrigues of fictional protagonist — and Columbia graduate — Jessica Darling (Crown Publishers, $21.95).
There Shall Be No Needy: Pursuing Social Justice Through Jewish Law & Tradition by Rabbi Jill Jacobs '97; foreword by Rabbi Elliot N. Dorff '65. Jacobs relates ancient Jewish texts to modern American problems in this treatise on social and economic reform (Jewish Lights Publishing, $21.99).
The Physick Book of Deliverance Dane: A Novel by Katherine Howe '99. Howe's protagonist is a Harvard graduate student whose discovery of a key in her grandmother's study leads her to uncover a mystery surrounding the Salem Witch Trials (Voice, $25.95).
My Dad, John McCain by Meghan McCain '07. The younger McCain outlines her father's life and career in this children's book (Aladdin, $16.99).
The Eve of Spain: Myths of Origins in the History of Christian, Muslim, and Jewish Conflict by Patricia Grieve, the Nancy and Jeffrey Marcus Professor of the Humanities. Grieve details the historical effects that various retellings of Spain's founding myth have had on Spanish ideas about religious tolerance, political allegiance and gender relations (The Johns Hopkins University Press, $60).
Fixing My Gaze: A Scientist's Journey into Seeing in Three Dimensions by Susan R. Barry; foreword by Oliver Sacks, professor of neurology, psychiatry and the arts. Barry, a professor of neurobiology, explains how she learned to perceive depth for the first time as an adult and how this newfound ability changed her life (Basics Books, $26).
Grace Laidlaw '11