Bookshelf
Bookshelf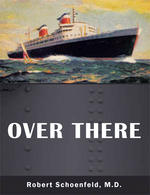 Over There by Dr. Robert Schoenfeld '55. Schoenfeld, who earned his medical degree from a Swiss university, recalls the experience of living and studying in Europe (AuthorHouse, $35.20).
At the End of the Day: Selected Poems and an Introductory Essay by Phillip Lopate '64. Lopate has compiled a series of original poems about friendship, young love and life in New York (Marsh Hawk Press, $16.95).
Equity Valuation for Analysts & Investors by James Kelleher '76. A step-by-step guide to determining the monetary value of any asset (McGraw-Hill Professional, $75).
Not Even Past: Barack Obama and the Burden of Race by Thomas Sugrue '84. In three essays, Sugrue analyzes the role of race in the development of Obama's intellectual and political attitudes (Princeton University Press, $24.95).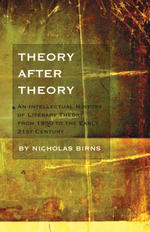 Theory after Theory: An Intellectual History of Literary Theory from 1950 to the Early 21st Century by Nicholas Birns '88. The author outlines the trends that emerged in literary criticism during the second half of the 20th century (Broadview Press, $26.95).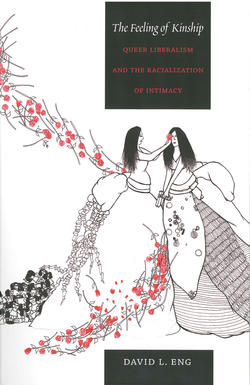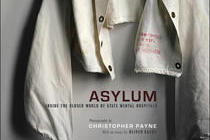 The Feeling of Kinship: Queer Liberalism and the Racialization of Intimacy by David L. Eng '90. Eng examines the intersection of race, politics and economics in the modern gay rights movement (Duke University Press, $23.95).
Asylum: Inside the Closed World of State Mental Hospitals by Christopher Payne '90; foreword by Oliver Sacks, professor of neurology, psychiatry and the arts. Payne's photographs illustrate the physical and functional deterioration of the large, state-funded mental institutions built throughout America during the late 19th and early 20th centuries (The MIT Press, $45).
The Pickup Artist: The New and Improved Art of Seduction by Mystery; foreword by Neil Strauss '91. Advice and strategies for men seeking to attract single women (Villard, $22).
The Secret Miracle: The Novelist's Handbook edited by Daniel Alarcón '99. Established authors share their thoughts on the technical features and stylistic elements that make for good fiction (Holt Paperbacks, $16).
Marathon: The Battle that Changed Western Civilization by Richard A. Billows, professor of history. Billows describes the Battle of Marathon and the lasting consequences of the Greek victory (Overlook Hardcover, $30).
Empire and Nation: Selected Essays by Partha Chatterjee, professor of anthropology. This collection of essays explores the development of nationalism in postcolonial India (Columbia University Press, $29.50).
Commerce Before Capitalism in Europe, 1300–1600 by Martha C. Howell, the Miriam Champion Professor of History. Howell argues that the system of gift-giving and exchange that prevailed in Western Europe during the late Renaissance was not a precursor to modern capitalism but a distinct cultural and economic phenomenon (Cambridge University Press, $29.99).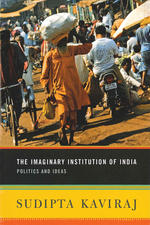 The Imaginary Institution of India: Politics and Ideas by Sudipta Kaviraj, professor of Middle East and Asian languages and cultures. The author examines political and social developments in India from a philosophical perspective (Columbia University Press, $29.50).
The 'Woman Question' and Higher Education: Perspectives on Gender and Knowledge Production in America edited by Ann Mari May; foreword by Alice Kessler-Harris, the R. Gordon Hoxie Professor of American History in Honor of Dwight D. Eisenhower. This collection of articles explores the historical prejudices and modern rationalizations that contribute to the devaluation of women's intellectual abilities (Edward Elgar Publishing, $35).
The Ask: A Novel by Sam Lipsyte, assistant professor of creative writing. Lipsyte's protagonist is a disillusioned father working in the development office of an unnamed New York City university (Farrar, Straus and Giroux, $25).
Climate Change: Picturing the Science by Gavin Schmidt and Joshua Wolfe; foreword by Jeffrey D. Sachs, the Quetelet Professor of Sustainable Development, professor of health policy and management and director of the Earth Institute. Using scientific explanations and photographic evidence to support their arguments, Schmidt and Wolfe emphasize climate change as a real phenomenon and an imminent danger (W.W. Norton & Co., $24.95).
Improving Access and Efficiency in Public Health Services: Mid-Term Evaluation of India's National Rural Health Mission by Nirupam Bajpai; Jeffrey D. Sachs, the Quetelet Professor of Sustainable Development, professor of health policy and management and director of the Earth Institute; and Ravindra H. Dholakia. The authors note the achievements and failures of the National Rural Health Mission, a project organized by the Indian government with the aim of improving healthcare among India's poorest citizens (Sage Publications, $25.95).
Living Room: A Novel by Rachel Sherman, adjunct assistant professor of creative writing. Sherman's debut novel follows three generations of women in a Jewish family on Long Island (Open City books, $14.95).
Super Sad True Love Story: A Novel by Gary Shteyngart, assistant professor of creative writing. The setting for this satirical love story is a dystopian version of New York in which podcasts reign supreme and reading is considered passé (Random House, $26).
Freefall: America, Free Markets, and the Sinking of the World Economy by Joseph E. Stiglitz, University Professor. Stiglitz denounces laissez faire economics and argues for increased market regulation on the part of the U.S. government. [Editor's note: See May/June "Columbia Forum".] (W.W. Norton & Co., $27.95).
Mismeasuring Our Lives: Why GDP Doesn't Add Up by Joseph E. Stiglitz, University Professor; Amartya Sen; and Jean-Paul Fitoussi. The authors explain the limitations of gross domestic product as a measure of economic success and propose alternative ways of assessing prosperity (The New Press, $15.95).
The Selected Papers of John Jay, Volume I: 1760–1779 edited by Elizabeth M. Nuxoll. A collection of correspondences spanning the education and early career of John Jay (Class of 1764) (University of Virginia Press, $85).
Grace Laidlaw '11