Obituaries
1937
Lloyd D. Flint, physician, Myrtle Beach, S.C., on February 2, 2010. Flint was born on March 25, 1917, in Paterson, N.J. He was a graduate of Yale Medical School and a WWII veteran, having served as a medical officer aboard the USS Shreveport. During his career in Boston, Flint's pioneering work in the diagnosis and surgical management of adrenal gland diseases was widely published in medical literature and surgical texts. He staffed several post-graduate courses for the American College of Surgeons and in 1973 was president of the New England Section of the American Urological Association. Flint originally retired to Myrtle Beach in 1982 after a 35-year career as a urological surgeon at Boston's Lahey Clinic. He then accepted a clinical professorship at the Medical University of South Carolina in Charleston until 1990. In Myrtle Beach, Flint was education director for the Long Bay unit of the U.S. Power Squadron. He also was a judge of the Boxer dog breed. Flint and his wife, Mary Dreher Flint, founded the Flintwood Kennels of Boston, having raised many champion Boxer breeds. Flint was predeceased by his wife in 2008 and is survived by his niece, Eleanore Dreher.
1938
Alan D. Kandel, retired social work executive, archivist, West Bloomfield, Mich., on August 21, 2009. Kandel earned a degree in 1942 from the School of Social Work and served in the Army during WWII. He lived for 18 years in Shaker Heights, Ohio, working for the Jewish Community Federation of Cleveland as director of community relations. Relocating to Detroit in 1968, Kandel was assistant executive director and director of budgeting and planning for the Jewish Welfare Federation of Detroit. After retiring in 1984, he pursued a career as an archivist, contributing to two books about the Jewish history in Detroit published by Wayne State University and wrote numerous articles for the Jewish Historical Society. Kandel was a founding member and past president of the Institute of Retired Professionals of the Jewish Community Center. He was recognized for a lifetime of contribution to the Detroit Jewish community by Jewish Welfare Federation. Kandel was predeceased by his first wife, Bernice, and elder son, Anthony. He is survived by his second wife, Carol; son, Jonathan '72; and two granddaughters.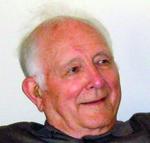 Edward S. Liska '38Edward S. Liska, retired adult and child psychiatrist, San Francisco, on January 10, 2010. Liska was born on May 15, 1916, in Putnam, Conn. He was raised in Adams, Mass., and worked in textile mills as a child. Liska earned an M.D. from Tufts and completed a residency in adult and child psychiatry at UC San Francisco. During WWII, he was a Navy flight surgeon for the Marine Corps. Liska later was an assistant clinical professor in psychiatry at UCSF and was the medical director of Edgewood Children's Center in San Francisco for 35 years. He was one of the few Polish-speaking psychiatrists in the Bay Area. Liska traveled the world extensively, read profusely and enjoyed gardening. He was an avid woodworker who made furniture and inlaid boxes, and trivets out of corks. Liska was predeceased by his first son, Robert ("Butch"), brother, Theodore, and sister, Phyllis Janket. He is survived by his wife of 67 years, Claire (née Carter); children, John and Ann; son-in-law Peter Rockwell; and three grandsons. Memorial contributions may be made to Tufts University School of Medicine, Office of Development & Alumni Relations, 136 Harrison Ave., Boston, MA 02111.
James W. Stitt, sales and advertising manager, Easton, Pa., on January 12, 2010. Born in Cleveland on April 25, 1916, Stitt entered with the Class of 1938 but instead earned a degree in 1938 from the Business School. He was a member of Phi Gamma Delta. Stitt became an assistant sales manager for Safeguard Corp. and an engineer with Leeds & Northrup. During a 20-year career with the Dixie Cup Co., he was sales promotion manager, advertising manager and director of administrative services. He also was an advertising manager with Rodale Press. A lifelong golfer, Stitt won seven club championships and qualified for the USGA National Amateur Championship. He was extensively involved with several Jaycees clubs; a board member of the Hotel Easton, the YMCA and the Salvation Army; and an avid traveler. Stitt is survived by his wife of 70 years, the former Dorothy Gladys Jewett; and son, Thomas Sr. An older son, James, predeceased him. Other survivors include two grandsons; five granddaughters; and several great-grandchildren. Memorial contributions may be made to The University of Missouri for the Stitt Memorial Fund, Department of Geology, Attn.: Marsha Huckabey, 101 Geology Bldg., Columbia, MO 65211.
1939
Merrel P. Callaway, clergyman, Charleston, S.C., on January 31, 2010. Born in Dublin, Ga., on January 5, 1916, Callaway graduated from the Eastern Baptist Theological Seminary in Pennsylvania and attended Harvard. He served as a Baptist missionary to the Middle East and North Africa from 1945–86. During his missionary service, Callaway led international congregations, was principal of a school, helped found a hospital, taught English and ran a bookstore. He was preceded in death by his first and second wives, Elizabeth Fountain Callaway and Arlene Jensen Callaway. Callaway is survived by his daughters and their husbands, Sharon and Carl Knechtel, Susan and Brent Anderson, Joy and Blake Godbold, Star and Richard Dority, Margaret and Jeff Pearson, and Martha and Drew Whitson; 16 grandchildren; and four great-grandchildren. Memorial contributions may be made to the International Mission Board of the Southern Baptist Convention c/o First Baptist Church of Charleston, 48 Meeting St., Charleston, SC 29401.
1940
Willard N. Failing, ophthalmologist, Utica, N.Y., on May 25, 2009. Failing earned a degree in 1943 from P&S. He was a WWII Army veteran and served as a doctor for an artillery unit. Failing practiced in Brooklyn, N.Y., and Utica, N.Y., and was interested in lifelong learning.
Theodore S. Hecht '40Theodore S. Hecht, magazine correspondent, Forest Hills, N.Y., on January 1, 2010. Hecht grew up in the Flatbush section of Brooklyn, N.Y., went to Boys H.S. and at 16 entered the College, where he was a member of Tau Epsilon Phi. Hecht was briefly enrolled in a master's program at Columbia studying Indo-Iranian languages but his studies were cut short by WWII. He served in the European theatre as a sergeant in the Army-Air Force. In 1944, Hecht married Ruth Hertz; she predeceased him in 2001. After the war, Hecht was employed as a Washington correspondent for Life magazine. Subsequent to that, he worked in the independent magazine business. Hecht loved hunting, trapshooting, fishing, bird watching and hiking. Two of his favorite magazine projects were editing Fresh and Salt Water Fishing and Guns and Game. Hecht and his wife also enjoyed NYC's culture, music and art. He is survived by his children, Michael, James '71 and Pamela.
1941
James W. Cronenberg, engineer, Midland, Texas, on January 1, 2010. Cronenberg was born in El Paso, Texas, on February 4, 1919. He entered with the Class of 1941 and then became a member of the Class of 1942 at the Engineering School. Cronenberg was commissioned an ensign in the USN Reserve in May 1941 and immediately ordered to active duty. After completing a course in aeronautical engineering at NYU, he was sent to USNAS Pearl Harbor, arriving in October 1941. Cronenberg survived Pearl Harbor and remained on active duty for 5½ years, serving at Naval Air Stations, CASUs, CASDs and on aircraft carriers. He retired as a commander from the Navy Reserve after 20 years. Following WWII, Cronenberg worked for El Paso Natural Gas for 37 years in Arizona, New Mexico and Texas, retiring in Midland, Texas, in 1983. He married Helen Quigg on October 26, 1946; she preceded him in death in 2007. Cronenberg is survived by a son, Steven; daughter, Nancy Boothe; two granddaughters; and son- and daughter-in-law, Diane Cronenberg and Stephen Boothe. Memorial contributions may be made to St. Luke's Methodist Church [Midland, Texas] General Fund.
T. Hall Keyes III, dog breeder, handler and trainer, Ridge, N.C., on January 6, 2010. Born in New York City, Keyes owned and operated Nanhall Pet Resort and Training Center in Greensboro, N.C. Previously, he had been v.p. of City Stores. Keyes enjoyed spending time with his family and devoted his life to breeding, training and showing dogs of many breeds, but had a lifelong passion for German Shepherds. He was the father of the late Scot and Mark; and brother of the late Dale. Keyes is survived by his wife, Frances; children, R. Dean, T. Hall, Hayley and Scott; brothers, Noel and Glen; 12 grandchildren; and 17 great-grandchildren. Memorial contributions may be made to Alzheimer's Foundation of America, 322 Eighth Ave., 7th Fl., New York, NY 10001.
1943
Other Deaths Reported
Columbia College Today also has learned of the following deaths. Complete obituaries will be published in an upcoming issue, pending receipt of information. Due to the volume of obituaries that CCT receives, it may take several issues for the complete obituary to appear.
| | |
| --- | --- |
| 1928 | Abe R. Druss, retired military officer, builder, Roslyn Heights, N.Y., on June 18, 2010. |
| 1933 | Arthur W. Seligmann Jr., physician, New York City, on June 6, 2010. |
| 1934 | Chester A. Cole, Jr., retired shipping executive, Dayville, Conn., on June 4, 2010. |
| 1938 | Irving N. Wolfson, physician, Worcester, Mass., on July 8, 2010. |
| 1940 | Robert J. Alexander, professor emeritus of economics and political science, Piscataway, N.J., on April 27, 2010. Alexander earned a Ph.D. in economics in 1950 from GSAS. |
| | Hector G. Dowd, attorney, New York City, on June 23, 2010. |
| | Julius J. Fillips, retired school head of guidance and counseling, Whitesboro, N.Y., on June 20, 2010. |
| | John L. Giove, Rehoboth Beach, Del., on December 31, 2009. Giove earned a B.S. in 1941 from the Engineering School. |
| 1941 | John M. "Jack" McDonald, retired attorney, Allentown, Pa., on June 27, 2010. |
| 1942 | Frank P. Gherardi, accountant, Wethersfield, Conn., on June 28, 2010. Gherardi entered with the Class of 1942 but earned a B.S. in accounting in 1947 from the Business School. |
| | Justin B. "Jud" Thompson, retired business executive, Houston, on May 30, 2010. |
| | Franklin J. Tobey II, retired military servicemember, editor, Purcellville, Va., on May 6, 2010. Tobey earned an M.A. in economics in 1947 from GSAS. |
| 1943 | Charles C. Cole Jr., retired professor and college president, Columbus, Ohio, on June 18, 2010. Cole earned a Ph.D. in history in 1951 from GSAS. |
| 1944 | John H. Bruzza, West Orange, N.J., on May 30, 2010. |
| | Ira W. Gabrielson, retired physician, Williamsburg, Mass., on January 18, 2010. Gabrielson earned a degree in 1949 from P&S. |
| | John T. Lorick Jr., marketing and advertising executive, Los Angeles, on June 19, 2010. |
| 1945 | Justin C. Walker, retired physician, Yonkers, N.Y., on May 31, 2010. |
| 1946 | Nolan D. Lewis, retired airline transportation executive and banker, South Salem, N.Y., on June 20, 2010. |
| 1948 | John W. Gould, professor, Santa Monica, Calif., on January 26, 2010. Gould earned an M.A. in English and comparative literature in 1949 and a Ph.D. in education in 1962, both from GSAS. |
| | Albert F. Serocke, retired salesman, Kennett Square, Pa., on June 26, 2010. |
| | Mortimer J. Shaff, retired publishing executive, New York City, on May 18, 2010. |
| 1952 | Thomas P. Vogl, West Tisbury, Mass., on May 31, 2010. |
| 1953 | Irwin K. Kline, physician, Villanova, Pa., on July 4, 2010. |
| 1954 | Richard B. Wettereau, Manhasset, N.Y., on April 29, 2010. |
| 1957 | Ronald H. Boorse, retired business owner, Houston, on July 6, 2010. |
| | George Dickstein, teacher, Riverdale, N.Y., on February 3, 2010. |
| 1958 | George N. Braman, retired physician, professor, Riverdale, N.Y., on June 23, 2010. |
| | Edward A. "Bud" Spraker, retired physical education teacher, Teaneck, N.J., on July 3, 2010. |
| 1968 | Melvin L. Dennis, architect, expeditor and photographic gallery curator, New York City, on June 13, 2010. |
| 1973 | Dennis E. Milton, judge, New York City, on May 31, 2010. |
| 1981 | Charles G. "Grant" Fulk, plumbing business co-owner, Menlo Park, Calif., on June 14, 2010. |
| | Michael W. Stevenson, commercial banking v.p., New York City, on July 19, 2010. |
| 1985 | William F. Evans, investment banker and musician, New York City, on July 10, 2010. |
| 1986 | Joshua A. Moreinis, senior planner and landscape painter, Croton-on-Hudson, N.Y., on July 16, 2010. Moreinis earned an M.S. in urban planning in 1988 from the Architecture School. |
Bernard Amster, physician, West Hollywood, Calif., on December 4, 2009. Amster was born on February 16, 1922, in New York City. He served in the Army from 1943–45, entered Cornell University College of Medicine after the war, earned an M.D. and in 1951 moved to Los Angeles. As a family practitioner, he served thousands of patients for more than 50 years, practicing mostly in the underserved sections of the Crenshaw district and South Central Los Angeles. Amster enjoyed sailing, Chinese cooking, antique cars and many aspects of art and science. He was preceded in death by his first and second wives, Ruth and Lois, and daughter, Mary. He is survived by his children Lynne, Robin, Janis, Andy, Peggy, Doug, Nancy and Jim; several grandchildren; and a great-grandchild.
Clifton C. Field Jr., retired editor and speechwriter, Brunswick, N.J., on November 30, 2009. Field was born in Natchez, Miss., and raised in New York City. He attended DeWitt Clinton H.S. and served in the Army Air Corps in Saipan during WWII. In 1946, Field met and married the former Georgiana Pentlarge, moved to Montclair, N.J., and joined Western Electric. During his 38-year tenure at the company, Field was editor of a number of company publications, wrote position papers and speeches, and for a time was company press spokesman. He was an active volunteer in Montclair government as well as an avid reader. Field enjoyed canoeing the Delaware River with his daughters, and summers on Martha's Vineyard. In retirement, he spent several summers studying Spanish in Madrid and bicycling in Europe. Field was predeceased by his first wife and is survived by his second wife, Freela C. Field; daughters, Martha Cagwin, Georgiana Devine and Barbara Field Curry; four grandchildren; and three great-grandchildren.
1944
Frank C. Marshall, Rye, N.Y., on February 8, 2010. Marshall was born on November 5, 1922, in Queens, N.Y. He was a WWII Army veteran, serving as a first lieutenant in the Medical Corps stationed at the Pentagon. Marshall was an avid golfer, voracious reader and a lover of classical music. He is survived by his wife of 46 years, Patricia (Servey) Marshall; children, Laura Allen and her husband, Joel, and Suzanne Vickerson and her husband, Anthony; and three grandchildren. Memorial contributions may be made to the Make-A-Wish Foundation or The Lustgarten Foundation.
1946
Jack L. Orkin, retired attorney, Miami, on January 15, 2010. Orkin was born in Port Chester, N.Y. He earned an M.S. in 1946 from the Business School and a J.D. from the Law School in 1949. Orkin was admitted to the Bar in New York, Oklahoma and Florida and to the U.S. Supreme Court of Claims and Tax Court. He was among the first group of Florida attorneys to be board-certified in estate planning and probate. After private practice in New York City, Orkin was the attorney adviser for the U.S. Tax Court for 2½ years. He subsequently focused his practice on personal and business tax law. In 1958, Orkin joined the Florida firm of Blackwell, Walker and Gray, where he rose to senior partner. He also was the national attorney for developers of Oil of Olay for 10 years. After retiring to Sarasota, Orkin and his wife, Ann, became members of The Lifelong Learning Academy. She survives him, as do daughters Deborah H. Steinfeld and her husband, Steven, and Laura B. Orkin and her husband, Lonnie; and five grandchildren. Memorial contributions may be made to Tidewell Hospice and Palliative Care Fund Development, 5955 Rand Blvd, Sarasota, FL 34238.
1948
Vincent G. Quinn, retired professor, Seattle, on December 21, 2009. Born in New York City in 1926, Quinn moved to Seattle in 2006. During WWII, he served in the Army Intelligence Corps, studying and then teaching Japanese. Quinn married Esther Casier in 1951. He earned a Ph.D. in 1959 from GSAS and retired as a professor of English from CUNY Brooklyn College, where he had been chairman of the department and received a Great Teacher Award. Quinn authored two books, Hart Crane and Hilda Doolittle. He is survived by his wife; sons, Stephen and Thomas; four grandchildren; four nephews; and a niece. Memorial contributions may be made to the Brooklyn College Library, Brooklyn College, CUNY, 2900 Bedford Ave., Brooklyn, NY 11210.
1950
James L. Garofalo, physician, Essex Fells, N.J., on February 26, 2010. Born in Newark, N.J., Garofalo grew up in Bloomfield and lived in Essex Fells for 30 years. He earned an M.D. from Hanaman University and an M.S. from the School of Public Health (1953). Garofalo was a family physician for many years, with offices in West Caldwell. He served in the Air Force as a captain, pilot and doctor in peacetime as well as in the Coast Guard Reserve. Garofalo loved flying and belonged to the Aircraft Owners and Pilots Association and the Experimental Aircraft Association. He is survived by his wife, Carolyn (née Clark); children, Jim and his wife, Terry, Lisa and Alexander; two granddaughters; brother, Robert, and his wife, Nina; sister, Joyce Ranucci; and a niece. Memorial contributions may be made to Eagle Flight Squadron, 143 New St., East Orange, NJ 07017.
Harvey M. Radey Jr., retired Army lieutenant colonel and hospital administrator, Clarkesville, Ga., on December 24, 2009. Radey was born on August 8, 1923, in Amarillo, Texas. He served with the Army in WWII and retired from the service as a lieutenant colonel. Radey's hospital administration career spanned from Pennsylvania to Clifton-Fine Memorial Hospital in Star Lake, N.Y., from which he retired. He was a former administrator of Frisbee Memorial Hospital in Rochester, N.H., and a member of Fellowship Church in Baldwin, Ga. Survivors include a son and daughter-in-law, Harvey III and Cindy Spence Radey; daughter and son-in-law, Susan Radey Wyrick and Benny Lee Wyrick; five grandchildren; and five great-grandchildren.
1951
John W. Garrett, transportation safety research expert, Asheville, N.C., on January 14, 2010. Born in New York City, Garrett served in WWII with the Army with the 14th Armored Division, known as the Liberators for their repeated success freeing German concentration and Allied POW camps. He was awarded two Bronze Stars. After military service, Garrett graduated from the College and began work in accident research at Cornell. Subsequently, he was the director of accident research at Calspan Corp., and Cornell Aeronautical Laboratory in Buffalo, N.Y. Garrett was a pioneer in transportation safety research, and his work demonstrating the effectiveness of passive restraint systems in automobiles resulted in seatbelt requirements for all cars in 1966. He is survived by his wife of 53 years, Mary Margaret Higgins; children, John and his wife, Janet, Eileen Dunne and her husband, Robert, Brian and his wife, Judy, Maureen, Jean MacKenzie and her husband, Stuart, Daniel and his wife, Maria, Julia Salzmann and her husband, Peter, and Michael and his wife, Patricia; 24 grandchildren; sister, Ethel Higgins; and brother, Francis. Memorial contributions may be made to the Alzheimer's Association of WNC, PO Box 42453, Charlotte, NC 28215 or Care Partners Hospice Foundation, PO Box 25338, Asheville, NC 28813.
1952
Karl R. Lunde, retired professor and gallery director, New York City, on December 27, 2009. Lunde was born on Staten Island on November 1, 1931. He earned an M.A. and a Ph.D., both in art history and archeology, in 1953 and 1970, respectively, from GSAS. Lunde's dissertation was on 19th-century Romantic painter Johan Christian Dahl. Lunde was for many years director of The Contemporaries gallery on Madison Avenue. He taught art history as an instructor at General Studies from 1957–70 and as a professor at William Paterson University from 1970–96, from which he retired. Lunde specialized in American painting and sculpture, Asian art, prehistoric art and the Romantic art of Scandinavia and Germany. A frequent contributor to professional and scholarly journals, he was the author of Isabel Bishop (1973), Richard Anuszkiewicz (1976), Robert Kipniss (1980), John Day (1984) and Nat Neujean (1986). Lunde was predeceased by his partner, Roy Moyer, and is survived by his brother, Asbjorn '47, '49L.
1954
George M. Thomas, retired geologist, Houston, on January 30, 2010. Thomas was born on April 8, 1932, and earned a master's in geology from the University of Oregon. Following graduation, he married Sally Jean Passmore and went to work for Humble Oil (Exxon) in Eugene, Ore., as a geologist. During his 36-year career with Exxon, Thomas moved his family to Chico, Calif., and Los Angeles, then in 1969 to Houston, where he retired in 1992. Thomas enjoyed activities related to music, singing, photography, gardening, fishing, biking and community service. Among other things, he participated in Stephen Ministries and Taping for the Blind, was a docent at the Museum of Natural Science, tutored at the local elementary school and volunteered with the Lions Club. Thomas is survived by his wife of 52 years, Sally; sons, Steve and his wife, Paula, Scott and his wife, Ann, and Stuart and his wife, Susan; four grandchildren; sister, Pat Reno, and her husband, James; stepsister, Judy Beacon; stepbrother, George Pickering; and numerous nieces and nephews. Memorial contributions may be made to MDUMC Music Ministry, 12955 Memorial Dr., Houston, TX 77079.
1955
John L. Rigatti, physician, Sturbridge, Mass., on January 11, 2010. Rigatti was born in New York City on April 7, 1934. He graduated from Albany Medical School in 1959 and completed his internship at Brook Army Hospital, San Antonio, Texas, and his residency at Dow AFB, Bangor, Maine. Rigatti was an Air Force veteran. He practiced medicine for more than 50 years and was a member of The American Association of Family Practioners. Rigatti was instrumental in the development of the family practitioner's program at Harrington Memorial Hospital, where he served two terms as chief of staff. He is survived by his wife, Ellen (Forrest) Rigatti; sons, Paul and his wife, Jane, Gary and his wife, Laurie, Thomas and his wife, Cathleen, and Matthew and his wife, Janna; daughters, Marianne, Michelle and her husband, Jack Shoemaker, Cynthia and her husband, Brian Ashe, and Melissa and her husband, Paul Farrow; 11 grandchildren; brothers, Frank and his wife, Karen, and George and his wife, Armida; sisters, Catherine and her husband, Albert Loffredo, and Teresa. Memorial contributions may be made to the Leopold Schepp Foundation, 551 Fifth Ave., Ste 3000, New York, NY 10176.
1956
Stephen D. Schenkel, TV writer, producer and executive, New York City, on January 11, 2010. Schenkel was an Emmy-nominated television writer, producer and network executive who earned his reputation as a creative force and innovator by producing All My Children, Another World and Edge of Night. He was co-creator/creative consultant on Ryan's Hope and ABC's After School Specials. Schenkel was an executive at NBC, CBS, ABC and Benton & Bowles. He developed and produced a full spectrum of entertainment programs and Discovery Channel documentaries. Schenkel married Penny Bergman in 1990 after meeting her on the set of All My Children. Survivors include the families of Ellen and Cantor Tyrone Bauer, and the Bergman and Gottlieb in-laws. Memorial contributions may be made to Parkinson's Disease Foundation or Trustees of Columbia University c/o Dr. Leonard Stern/Chronic Kidney Disease Program at the Columbia University Medical Center.
1960
Michael D. Hein, teacher and librarian, Dobbs Ferry, N.Y., on February 7, 2010. Hein was born in New York City on May 30, 1939. He earned an M.S. in 1974 from the School of Library Service. On November 4, 1978, Hein married Ann Sarver, and they moved to Dobbs Ferry in 1980, where they raised their daughter, Rebecca. Hein spent his career as a teacher and a librarian, most recently working at the Horace Mann School in Riverdale, N.Y. He was an avid Yankees and Knicks fan and loved "Old Time Radio Program Tapes." Hein's wife and daughter survive him, as does his daughter's partner, Travis Klami.
1970
Stephen G. Plummer, chairman and CEO, Crumpler, N.C., on October 20, 2009. Plummer was born on April 8, 1948, and was his high school class' valedictorian. As a high school student traveling abroad, Plummer became interested in European culture and studied at the American College in Paris, France, for two years after high school. He transferred to Columbia and later graduated with a bachelor's from Indiana University in Bloomington with a double major in anthropology and linguistics; he also earned an M.E. from Harvard. Plummer returned to American College, where he held positions as dean of students and v.p., leaving the university in 1986 to found Reseaux et Communications Informatiques, S.A., of which he was chairman and CEO. Plummer lived in Paris for 20 years. For the last 17 years of his life, he lived in the United States. He founded Strategics and served clients involved in Photo Lab, Powell Street Art Gallery, land development in North Carolina and M2 Products. Plummer is survived by a brother, Alfred III and his wife, Patricia; nephews, Alfred IV and his wife, Teresa, and Alexander; a niece; two grand-nieces; and a grand-nephew.
1972
Glenn R. Switkes, environmentalist, São Paulo, Brazil, on December 21, 2009. Born in New York City, Switkes studied history at Columbia and filmmaking at UC Berkeley. While a student, he worked with Randy Hayes and Toby McLeod on his first film, the award-winning Four Corners: A National Sacrifice Area?, which shows the depredations of mining on the Native Americans and desert landscapes of the southwestern United States. Switkes first went to the Amazon on the urging of his Colombian first wife, Monti Aguirre. The couple made the award-winning documentary Amazonia: Voices of the Rainforest. The film was sponsored by Rainforest Action Network, and after its completion, Switkes joined RAN as its Western Amazon oil campaigner. Switkes joined International Rivers Network in 1994 and at the time of his death was Amazon program director. He devoted most of the last two decades of his life to the cause of keeping the rivers of South America, especially in the Amazon, flowing free of dams and shipping channels. Switkes also volunteered with Columbia as a member of the Alumni Representative Committee. He is survived by his second wife, Selma Barros de Oliveira; and their son, Gabriel.
1975
James C. "Clem" Finkenstaedt Jr., retired editor, Norwell, Mass., on November 28, 2009. Finkenstaedt earned a degree in 1976 from the Journalism School. His career took him from the Asbury Park Press to the Agence France Press, International Herald Tribune in Paris and finally to the international desk of the Boston Globe, a position from which he recently had retired. Finkenstaedt is survived by his wife, Elizabeth; children, Catherine, R. Lindsay, James III and Thomas; parents, James and Rose; sister, Isabel Schelameur and her husband, Francois; and three nieces and nephews.
1977
George M. Mackor, dentist, Tiverton, R.I., on December 6, 2009. Mackor was a graduate of Phillips Academy, Andover and a cum laude graduate of the College. He earned a degree in 1982 from the Dental School and was a captain in the Army at Fort Stewart, Ga., prior to opening his dental practice in Manlius, N.Y., and later practicing in North Dartmouth. Mackor is survived by his wife, Jill; three children; father, Michael; sister, Paula and her husband, Victor; aunt, Emily; uncle, Vincent Cirincione; and many cousins.
1981
James A. Eddinger, architect, photographer and writer, Camarillo, Calif., on December 24, 2009. Eddinger was born in Seoul, Korea, and spent much of his youth in Maryland and Pennsylvania. His life's work included architecture, fine arts photography and fiction-writing. He is survived by his wife, Pam; son, Nicholas; and his siblings and mother. Memorial contributions may be made to Moorpark College Foundation.
Lisa Palladino