Bookshelf
The Voice is All: The Lonely Victory of Jack Kerouac ['44] by Joyce Johnson. Johnson explores Kerouac's dual identity as a French-Canadian and an American, and assesses how being caught between the two cultures and languages affected his writing (Viking, $32.95).
The Mating Flower by Dr. Enoch Callaway '45. Callaway's novel revolves around a mystical flower and the research to harness its love potion-like powers, leading to tales of love and crime-solving (self-published, $10).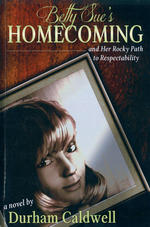 Betty Sue's Homecoming and Her Rocky Path to Respectability by Durham Caldwell '48. In this novel, a young woman returns home 27 years after disappearing to find she must adapt to small town life and overcome the demons from her years in NYC (CreateSpace Independent Publishing Platform, $14.95).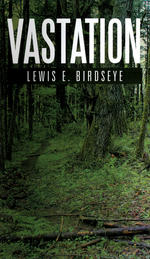 Vastation by Lewis E. Birdseye '60. In this novel, a father and son take a journey on the trails of Oregon's Willamette National Forest, gaining an understanding of life and its complexities along the way (Xlibris Corp., $19.99).
The Mountain of Long Eyes: An Anthology of Science Fiction and Fantasy by Thomas Wm. Hamilton '60. This collection includes more than 25 stories on subjects such as time travel, alternate history, horror, politics and space opera (Strategic Book Publishing and Rights, $13.95).
Qualities of Duration: The Architecture of Phillip Smith ['61] and Douglas Thompson by Alastair Gordon. This book showcases the work of architects Smith and Thompson, whose designs embody a sense of spatial quietude and inspiration (Damiani/Gordon de Vries Studio, $50).
John Dante's Inferno, A Playboy's Life by Anthony Valerio '62. The author recounts tales of hedonism, excess and friendship from the 26 years his late friend and Playmate recruiter — under the pseudonym John Dante — lived in the Playboy Mansion (Daisy H Productions, $9.43).
The Man Who Got Lost: North Quabbin Stories by Allen Young '62. In this collection of articles and columns written between 1978–2012, Young describes life in the area north of Quabbin Reservoir in Massachusetts (Haleys, $15).
To Show and To Tell: The Craft of Literary Nonfiction by Phillip Lopate '64. The School of the Arts professor assembles a comprehensive guide to writing literary nonfiction (see this issue's featured book for the story of Lopate's other new work) (Free Press, $16).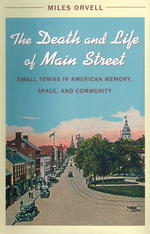 The Death and Life of Main Street: Small Towns in American Memory, Space, and Community by Miles Orvell '64. Orvell studies the nostalgic construct of Main Street in American culture, including its allure, ideology and function as a space (The University of North Carolina Press, $39.95).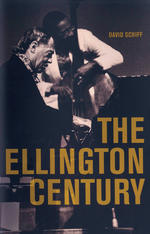 The Ellington Century by David Schiff '67. Schiff examines the work of American composer Duke Ellington and other composers of his time, their relationship to music's modernization and their effects on their successors and music today (University of California Press, $34.95).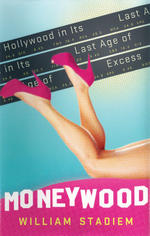 Moneywood: Hollywood in Its Last Age of Excess by William Stadiem '69. Digging into the culture of 1980s Hollywood, Stadiem highlights a crooked cast of the era's powerful executives and producers who cheated, embezzled and womanized their way to the top (St. Martin's Press, $26.99).
The Magician's Twin: C.S. Lewis on Science, Scientism, and Society edited by John G. West, featuring essays by M.D. Aeschliman '70 and others. Aeschliman discusses Lewis and scientism in two essays (Discovery Institute Press, $24.95).
The Life & Times of Fred Wesley Wentworth: The Architect Who Shaped Paterson, NJ and Its People by Richard E. Polton '70. More than 130 photos illustrate Polton's chronicle of the life and work of Wentworth, a little-known New Jersey architect (Pine Hill Architectural Press, $34.95).
The Complicity of Friends: How George Eliot, G.H. Lewes, and John Hughlings-Jackson Encoded Herbert Spencer's Secret by Martin N. Raitiere '70. Raitiere discloses the neurological disorder that afflicted philosopher Spencer and explores the impact it had on the few who knew his secret (Bucknell University Press, $95).
The Ethical Challenges of Human Research: Selected Essays by Frank G. Miller '70. The author compiles 22 essays that address the challenges posed by the use of humans as test subjects (Oxford University Press, $55).
Communicating the Bird by Robert Ronnow '73. Ronnow explores political, sexual and emotional themes in this collection of poems (Broken Publications, $10).
Casebook of Interpersonal Psychotherapy edited by John C. Markowitz '76 and Myrna M. Weissman. This book responds to the need for a foundational text to supplement manuals on interpersonal psychotherapy (Oxford University Press, $55).
Inside CEO Succession: The Essential Guide to Leadership Transition by Tom Saporito and Paul Winum '77. The authors present a comprehensive overview of how boards can manage CEO succession while maintaining corporate success (Wiley, John & Sons, $50).
Biomedical Consulting Agreements: A Guide for Academics by H. Robert Horvitz and Edward Klees '81. A guide for academic scientists and physicians who are considering consulting work in the field of biomedicine (The MIT Press, $30).
Change the World Before Bedtime, by Mark Kimball Moulton, Josh Chalmers '86 and Karen Good. With rhyme, Chalmers teaches children that, through simple deeds, kind words and smiles, they can change the world a little at a time (Schiffer Publishing, $16.99).
The Pope Stories and Other Tales of Troubled Times by George Guida '89. Guida addresses Catholicism, family conflict and personal strife in this collection of satirical and philosophical fiction (Bordighera Press, $15).
How to Look Hot in a Minivan: A Real Woman's Guide to Losing Weight, Looking Great, and Dressing Chic In the Age of the Celebrity Mom by Janice Min '90. Min pulls together fashion, nutrition, fitness and beauty tips from Hollywood's top experts for new or expecting mothers (St. Martin's Press, $26.99).
Plaguewalker by Gemma Tarlach '90. In Tarlach's dark fiction debut, Marcus of Ansberg, an executioner in plague-ravaged 14th-century Bavaria, embarks on a journey of atonement and redemption while searching for his missing daughter (Grunaskhan Books, $8.99).
Mobile Marketing: An Hour a Day by Rachel Pasqua and Noah Elkin '91. Learn how to develop and deploy mobile marketing strategies for everything from brand building to lead generation and sales to establishing a compelling mobile presence (Wiley, John & Sons, $29.99).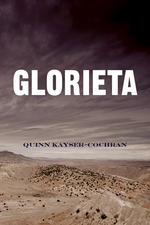 Glorieta by Quinn Kayser-Cochran '92. Two young lovers find each other during the decisive battle in the New Mexico Campaign of the Civil War (Westland Books, $19.95).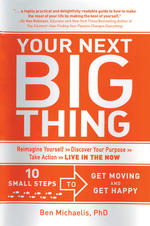 Your Next Big Thing: 10 Small Steps to Get Moving and Get Happy by Ben Michaelis '95. Practical strategies, quizzes and exercises to help those who are feeling "stuck" to realize their purpose, achieve their goals and learn about their true selves (Adams Media, $24.95).
A Secret History of Coffee, Coca & Cola written and illustrated by Ricardo Cortés '95. In this work of artistic journalism, Cortés explores the history of the coca leaf and its controversial relationship with the Coca-Cola Co. (Akashic Books, $17.95).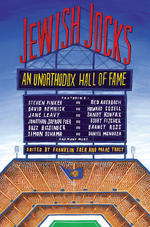 Jewish Jocks: An Unorthodox Hall of Fame edited by Franklin Foer '96 and Marc Tracy. This collection of biographical, sociological and reflective pieces by numerous authors, including Foer, explores the influences of significant Jewish athletes, coaches, broadcasters, trainers and team owners (Twelve, $26.99).
Becoming Frum: How Newcomers Learn the Language and Culture of Orthodox Judaism by Sarah Bunin Benor '97. The author explains how non-Orthodox Jews learn Orthodox language and culture through interactions with community veterans and other newcomers (Rutgers University Press, $27.95).
The Politics of Energy and Memory between the Baltic States and Russia by Agnia Grigas '02. Grigas dissects the relationship between Russia and the Baltic States in terms of energy security concerns, foreign policy and historical legacy (Ashgate, $99.95).
Tokyo Utopia by Yuma Terada '05. Observing Japanese society from within and abroad, Terada addresses foreign perceptions of Japan and Japanese culture and also how Japan should respond to these misperceptions (Bungheisha, JPY 1,200).
Taking It Big: C. Wright Mills and the Making of Political Intellectuals by Stanley Aronowitz. The author describes the role of the late Mills, a professor of sociology at Columbia from 1946–62, in transforming the politics of the American Left in the 1940s and '50s and his influence on student protests and antiwar movements of the '60s (Columbia University Press, $32.50).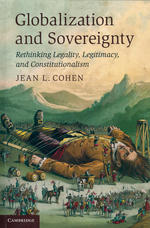 Globalization and Sovereignty: Rethinking Legality, Legitimacy, and Constitutionalism by Jean L. Cohen, the Nell and Herbert Singer Professor of Contemporary Civilization and Political Theory. Cohen analyzes the new sovereignty regime emergent since 1990 and argues for the continued importance of sovereign equality (Cambridge University Press, $36.99).
Theos Bernard, the White Lama: Tibet, Yoga, and American Religious Life by Paul G. Hackett, lecturer in the discipline of classical Tibetan in the Department of Religion. Through interviews, diary entries and personal documents, Hackett examines the religious, political and cultural impact of Bernard, only the third American to enter the holy capital city of Lhasa, Tibet (Columbia University Press, $32.95).
The Generation of Postmemory: Writing and Visual Culture After the Holocaust by Marianne Hirsch, the William Peterfield Trent Professor of English and Comparative Literature. Hirsch posits that the memory of others' traumatic events can shape the behavior of their family members and the culture at large (Columbia University Press, $27.50).
Lead Wars by Gerald Markowitz, adjunct professor of sociomedical sciences at the Mailman School of Public Health, and David Rosner, the Ronald H. Lauterstein Professor of Sociomedical Sciences and professor of history. An incisive examination of lead poisoning during the past half century and a call to action for more responsible public health and prevention in the face of powerful polluters (University of California Press, $34.95).
Ike's Bluff: President Eisenhow-er's Secret Battle To Save the World by Evan Thomas. Working with newly declassified papers, Thomas reveals how President Eisenhower, also the 13th presi-dent of Columbia, made a high-risk but ultimately successful bluff with nuclear weapons during the Cold War (Little, Brown and Co., $29.99).