Bookshelf
Phillip Lopate '64 Takes Stock
By Jessamine Chan '12 Arts
The personal essay as a literary form resists easy definition; it can be erudite, intimate or irreverent, as suited for debating the wider world as it is relating matters of the heart. Celebrated practitioners include authors as varied as Michel de Montaigne, George Orwell and Joan Didion. Today, savvy readers often associate the essay with Phillip Lopate '64, editor of the influential 1994 work, The Art of the Personal Essay: An Anthology from the Classical Era to the Present.
The latest collection from the famed essayist and director of the graduate nonfiction program at the School of the Arts is Portrait Inside My Head: Essays (Free Press, $26), a diverse — or as admitted in the introduction, "motley" — assortment of personal and critical reflections. Organized into four sections — "The Family Romance," "The Consolations of Daily Life," "City Spaces" and "Literary Matters" — the book wrestles with topics including his daughter's health crisis as an infant; his marriage; baseball; his appreciation for femme fatales; his relationship with Brooklyn; and his resistance to reading Thomas Bernhard. Throughout, Lopate's wry voice and an awareness of his own limits offer unifying threads.
In January, sitting in the book-lined, top-floor office of his Carroll Gardens, Brooklyn, brownstone, Lopate discussed Portrait, his memories of Columbia, the writer's life and what he still hopes to achieve in a career that has already produced an entire shelf of books.
As the son of textile clerks growing up in the then-ghettos of Williamsburg and Fort Greene, Brooklyn, Lopate recalls his culture shock upon entering Columbia. "I felt a chip on my shoulder," he says. "You're dropped into this genteel environment, where it is sink or swim." In addition, he says, "I was trying to solve the problem of women" — a particularly challenging endeavor for a 16-year-old freshman in an all-male college.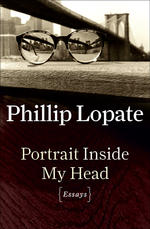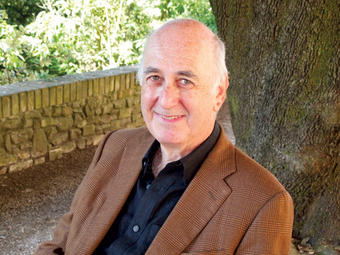 PHOTO: SALLY GALLLopate recalls positive aspects of his experience as well, such as working on the Columbia Review and founding clubs for filmmakers and jazz aficionados. He worked two jobs, one at Ferris Booth Hall where he made sure students were wearing the expected jackets and ties. From professors such as Lionel Trilling '25, '38 GSAS and Eric Bentley, he learned that "when you study literature or art history with a great professor, you're studying the professor as much as you're studying the subject."
During his "powerless and in the dark" years in the mid- to late-1960s, Lopate responded to calls for editorial assistants (ghost writers, really) on Columbia's unemployment wall and earned money working on manuscripts for psychologists, social scientists and educators. He chronicles this early period in his essay, "The Poetry Years," admitting that of his 15 years writing poetry: "I am tempted to rub my eyes, as though recalling a time when I ran off and joined the circus." Despite the "bluffing" that the form required, Lopate's 12 years as a consulting writer-poet in a Manhattan public school informed his memoir, Being with Children: A High-Spirited Personal Account of Teaching, Writing, Theatre and Videotape. It was also the foundation for a teaching career that has since included positions at the University of Houston, Hofstra and Bennington.
Lopate's prodigious output encompasses three essay collections, two novels (Confessions of a Summer and The Rug Merchant), a pair of novellas and three poetry collections, not to mention a volume of movie criticism, a meditation on the New York waterfront, a study of Susan Sontag and the many anthologies he has edited. A guide for writers, To Show and To Tell: The Craft of Literary Nonfiction, was published simultaneously with Portrait in February (see Bookshelf). His awards include a Guggenheim Fellowship and two National Endowment for the Arts grants.
Speaking fondly of the place teaching holds in his career, Lopate says, "For me, teaching is a form of writing out loud. [It's] a little like being a jazz musician; it's very improvisatory. I'm chasing meaning, much the way that essays are an exploration. There's also a psychological dimension to being a teacher where you're in front of people with their hopes and dreams and pain. This is the drama of being a human being and in almost every situation, it comes down to responding in a human way and in a commonsensical way."
Though readers of his earlier essay collections may feel that they know Lopate intimately, he's not as curmudgeonly and nature-averse as his work suggests. "In real life, I'm perfectly content to have a good time, and I can even have fun at a dinner party," he says. Writing offers an opportunity for control, much more than he has in his daily life as a husband and father. "I go up to my room and close the door, and I can control the field of the page," he says.
Taking stock, he says that he's achieved more than he ever expected. "When I went to Columbia, a trembling freshman, I had two models in my head," he says. "One was to become a great writer like Dostoevsky and the other was to be an utter failure. I didn't imagine being a successful 'minor writer.' I have my place in the culture, and it's not a huge place, but it's respectable. Anything I write from now on will have to come from the pleasure of experimenting."
That said, he would like to write a proper autobiography, noting the difference between individual essays and memoirs. "Personal essays are like guerilla raids," he says. "You get in there, you rip off a sheep and you go back.
"The hope or rationalization is that people will read my writing and think, oh yeah, I feel better about my own silliness and mistakes. It's an attempt to create a community of consolation."
Jessamine Chan '12 Arts is a reviews editor at Publishers Weekly.