Within the Family
Reevaluating My Lit Hum Experience
In working on this issue's special section celebrating the 75th anniversary of Literature Humanities, I discovered something interesting: I actually got more out of the course that I took 45 (yikes!) years ago than I ever thought.
I always believed that because I could not walk around a cocktail party reciting lines from St. Augustine's Confessions or conjuring images from Ovid's Metamorphoses, I hadn't gotten what I should have from Lit Hum. It took me this long to realize that enabling me to become the most pretentious guy in the room was not the course's primary (or secondary, or tertiary) goal.
There is a saying that youth is wasted on the young; I thought the same applied to Lit Hum and me, and that I simply had not been ready for it at 18.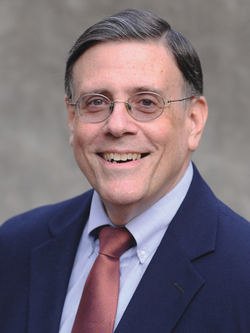 Photo: Eileen Barroso
My freshman year was spent in the Engineering School. It seemed like a good idea at the time, as my dad was an accountant, I always had a head for numbers and I had aced my math SAT. It took a summer job at a civil engineering firm, combined with a blossoming love affair with sports writing largely courtesy of Spectator, to convince me to switch to the College and an eventual career in journalism.
The point is that during my freshman year, I was just taking the first steps toward finding my way. It was not the optimal time for me to be exposed to the great works of Western literature. I had my hands full with chemistry, physics and calculus, plus living away from home for the first time, trying to adjust socially and putting in long hours at Spec. Add the fact that freshmen took both CC and Lit Hum in those days, and my plate seemed to be overflowing.
As a result, I did not give the Lit Hum readings the attention they deserved. I read some texts, but not all. On occasion I took shortcuts, whether it was a used Lit Hum book that already had key (at least, I hoped they were key) passages highlighted or a CliffsNotes version that substituted for the real thing. The bottom line was I didn't do the work, at least not fully.
My first-year studies came to an abrupt end in April 1968, when demonstrators occupied six campus buildings and set in motion events that would lead to the early termination of the Spring semester. While the buildings were occupied, some classes continued in faculty apartments, coffee shops or on campus lawns, but most just faded away. As I tried to wrap my 18-year-old brain around the campus chaos, I took my "pass" grade and went home.
Since then, I always felt I had missed out on something. I've heard countless alumni wax poetic about the experience of reading a classic and then discussing it in a classroom filled with bright cohorts under the guidance of a brilliant faculty member, and I envied them. I wished I had found the time and the drive to do what David Denby '65, '66J did in middle age — go back and retake CC and Lit Hum. (See Columbia Forum in this issue for more on Denby's retaking of the Core.) Experiencing those great works after having spent a couple of decades in the so-called real world seemed like an ideal solution to the "youth is wasted on the young" dilemma.
But in working on this issue's special section, I realized that I had underestimated how much I had gotten from Lit Hum. To this day I love reading, especially old-school words on paper, and surely I can thank my exposure to the great works in Lit Hum for nurturing that love.
When asked to picture my happy place, I go to a thatched hut on a beach in Aruba, where I lie on a chaise lounge and alternately look at the azure sea and read the book that is in my hand. I've been doing that for 30 years and hope to be blessed to do it for many more. I'm sure that Lit Hum is at least partially responsible for the fact that while I'm lying there, I never feel restless or a need to "do something" beyond reading.
The Lit Hum website says the course encourages students "to become critical readers of the literary past we have inherited. Although most of our Lit Hum works (and the cultures they represent) are remote from us, we nonetheless learn something about ourselves in struggling to appreciate and understand them." Surely, I realized, I had done the same from the countless books I had read since Spring '68. If instilling the ability to think critically is a measure of the course's success, then I was an A student.
That we are now celebrating Literature Humanities' 75th anniversary is ample evidence that for a majority of College first-year students, its canon is not wasted on the young. After reconsidering the course's impact and discovering its true lifelong lessons, I'm happy to say it was not wasted on me, either.
What was your Lit Hum experience like? What impact did the course have on you? Share your memories of Lit Hum with us at ccalumni@columbia.edu.