Around the Quads
Five Minutes with ... Annette Insdorf
Annette Insdorf Ph.D. is the director of undergraduate film studies at Columbia and a professor in the Graduate Film Program of the School of the Arts (which she chaired 1990–95). She is the author of Double Lives, Second Chances: The Cinema of Krzysztof Kieslowski; Francois Truffaut, a study of the French director's work; Philip Kaufman; and the landmark study Indelible Shadows: Film and the Holocaust. Her commentaries can be heard on many DVDs and she has interviewed more than 100 film celebrities in the popular "Reel Pieces" series at Manhattan's 92nd Street Y.
Where were you born and raised?
Paris until I was 3½, at which point my parents decided we could all have a better life in New York. We did not have French citizenship: They were Polish-Jewish Holocaust survivors who met in Paris on a blind date at the circus. My father's cousin lived in the Bronx and urged us to move there. So we took the SS Liberty and eventually landed on the Grand Concourse.
What did you want to be when you were growing up?
I first wanted to be a performer. I was always extroverted, singing at parties, and turning every street into a stage. Fortunately, my parents didn't think much of my aspiration and insisted that I take my classes seriously. I did, and loved school. But I had an impressive voice (mezzo-soprano), and I was accepted into the singing program at Juilliard. Every Saturday, from age of 13 to the age of 17, my mother accompanied me on the subway to this very neighborhood of Morningside Heights, where I was trained to be an opera singer. But when it came time to commit to singing in a larger way, my father warned me that the career of a performer is difficult and often short. He and my mother urged me — and I'll always be grateful to them — to go to the kind of college where my intellect could be expanded, and where I could really choose a career. That led me to CUNY's Queens College. My mother had recently earned a Ph.D. in French and was teaching there. She inspired me to embrace the same career, and off I went to Yale for a Ph.D. in English.
What drew you to study film?
Yale had many great film societies when I was there, and I went to the movies almost every night. That was the real basis of my film education. I got the feeling from my classes that everything of value had already been written about literature. But with film, I had something new and meaningful to say. I was lucky because my adviser was Harold Bloom, and he convinced me not to leave Yale in order to try for a Ph.D. in film at NYU. Instead, he encouraged me to finish my doctorate in three years, and then teach whatever I want. After two years of coursework, I spent the third year writing my dissertation, and teaching a class at Yale on The French New Wave. … I got to share with about 20 students the films of Truffaut, Godard, Resnais, Chabrol and Rohmer. We were all so excited by the personal movies of these former film critics, and by the cinematic language they were using to tell their stories.
How would you describe your approach to cinema?
My approach is, first and foremost, sympathetic. When I sit down to watch any movie, I try to appreciate it in its own terms — whether it's mainstream, avant-garde, old or new. I seem to have developed a simultaneous emotional and cerebral response. I am able to feel things with immediacy in the darkness, while taking notes to grasp — and later understand — what I'm perceiving.
What undergraduate courses do you teach?
"American Film History, 1930–60" (also known as "Introduction to Genre and Auteur Study"), which is an introductory-level lecture course. And the "Senior Seminar in Film Studies," through which film majors write their senior essays. On a rotating basis, I also offer such courses as "Polish Film," "Holocaust Cinema" and "Auteur Study" (whether Kieslowski or Philip Kaufman).
What's the most valuable thing a professor can do for his or her students?
Get them to think with rigor as well as sympathy and to write with clarity as well as elegance.
Are you working on any personal projects right now?
I'm starting to work on my next book, which is about the films of Polish director Wojciech Has. He is not well known in the United States but has a certain cult status; for example, his Saragossa Manuscript was Jerry Garcia's favorite film.
What's your favorite place to be?
In my husband's arms.
What's your most treasured possession?
I try not to get attached to things but if there were a sudden fire in my apart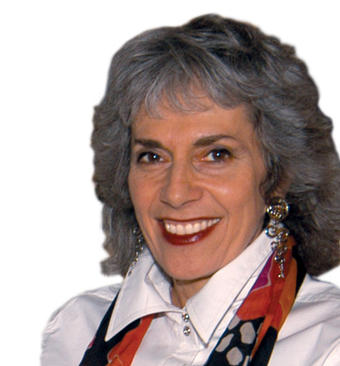 ment, the first thing I would grab while running out is my laptop. Isn't that awful?
What's the first movie you recall seeing?
It's either Trapeze or The Greatest Show on Earth. I'm not sure which one because I remember only the exhilaration of the circus scenes.
What reading is on your nightstand right now?
The truth? All I have is a remote control to my TV, where the default channel is TCM, Turner Classic Movies. I tend to fall asleep while watching an old black-and-white film.
Interview: Alexis Tonti '11 Arts