Bookshelf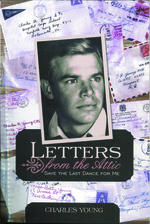 The Wrights of Vermont: Searching for My Father's Family by George T. Wright '45. After his father's death, Wright digs into his father's genealogy to discover the stories and relationships of his father and his father's relatives (Wheatmark, $13.95).
Letters from the Attic: Save the Last Dance for Me by Charles Young '50. The author recalls his life through letters that he wrote during WWII and reflects on family life, young romance and the war's influence on his and future generations (iUniverse, $34.95).
I Am Abraham: A Novel of Lincoln and the Civil War by Jerome Charyn '59. Charyn interweaves fictional events with Lincoln's already well-documented life to provide a more human and intimate perspective on him (W.W. Norton & Co.: Liveright, $26.95).
Congo: The Miserable Expeditions and Dreadful Death of Lt. Emory Taunt, USN by Andrew C.A. Jampoler '62. Through retelling the story of Taunt's death, which occurred during a 1995 solo mission up the Congo River, the author offers a glimpse into the United States' role in the birth of a nation (Naval Institute Press, $44.95).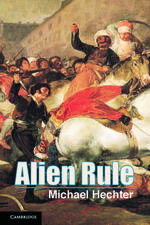 Alien Rule by Michael Hechter '66. The author argues that alien rule (non-native leaders) can be legitimate if it provides governance that is both effective and fair. Reflecting on historical examples, he then applies his theories to universities, corporations and families (Cambridge University Press, $28.99).
Medimont Reflections: 40 Years of Issues and Idahoans by Chris Carlson '68. In this collection of essays, Carlson draws from 40 years of public life as a press secretary and journalist to provide a history of Idaho's politics and northwestern conservation issues (Ridenbaugh Press, $15.95).
Report from the Interior by Paul Auster '69. Narrated in the second person, this autobiography tracks Auster's moral, political and intellectual journey as he moves toward adulthood through the postwar 1950s and into the turbulent 1960s (Henry Holt and Co., $27).
Saint Bernard's Three-Course Banquet: Humility, Charity, and Contemplation in the De Gradibus by Bernard Bonowitz '70. The author digs into the seventh chapter of Saint Bernard's The Steps of Humility and Pride to provide a spiritual guide for the Cistercian disciple and modern reader alike (Liturgical Press, $18.95).
The Tales of Hoffmann by William Germano '72. Germano argues that the elaborate theatrical requirements of composer Jacques Offenbach's opera Les contes d'Hoffmann allowed directors Michael Powell and Emeric Pressburger to work imaginatively and creatively in their cinematic adaptation (Palgrave Macmillan, $14.95).
Into Daylight by Jeffrey Harrison '80. The author's Dorset Prize-winning collection of poetry reflects on the daily familiarities and fragilities experienced in along marriage, refracted through the shock of a brother's suicide (Tupelo Press, $16.95).
The Sea & Civilization: A Maritime History of the World by Lincoln Paine '81. Paine uses the lens of maritime travel to retell human history, examining the world's waterways as the primary means of spreading goods, languages, religions and cultures (Knopf, $40).
The Everything Store: Jeff Bezos and the Age of Amazon by Brad Stone '93. Stone chronicles the rise of Bezos and the company he founded, providing a behind-the-scenes account of the e-commerce revolution (Little, Brown and Co.,$28).
Jessica Darling's It List: The (Totally Not) Guaranteed Guide to Popularity, Prettiness & Perfection by Megan McCafferty '95. Jessica Darling, armed with a "guaranteed guide" from her older sister, stumbles through junior high as she discovers that being herself trumps popularity (Poppy, $17).
The Dead Run: A Novel by Adam Mansbach '98. In this supernatural and surreal work, an American police officer must track down a runaway girl while another American, incarcerated in Mexico, is tasked with delivering a living, beating heart to an apocalyptic cult leader in Texas (Harper Voyager, $25.99).
Raising Henry: A Memoir of Motherhood, Disability, & Discovery by Rachel Adams, professor of English and comparative literature. Drawing on her background in the study of the physically disabled and outcasts in American culture as well as her experience raising a son with Down syndrome, the author provides context for understanding the ways the disabled and their families are viewed and treated (Yale University Press, $26).
The Rise of Women: The Growing Gender Gap in Education and What it Means for American Schools by Thomas A. Diprete, the Giddings Professor of Sociology, and Claudia Buchmann. The authors analyze the social influences that have caused the growing gender gap in higher education (Russell Sage Foundation, $37.50).
Wonder Women: Sex, Power,and the Quest for Perfection by Debora L. Spar, president of Barnard College. Drawing on research and experience, Spar addresses how the political goals of the feminist movement have evolved into an overwhelming set of expectations for contemporary women to succeed in all areas of life (Sarah Crichton Books, $27).
Karl Daum '15