Bookshelf
Susanna Daniel '97 Returns to Familiar Waters in Second Novel
By Justin DeFreitas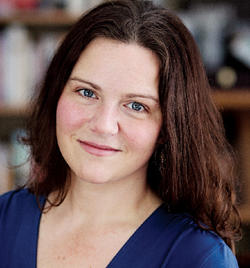 PHOTO: RYAN MURPHY
Susanna Daniel '97 set her first novel, Stiltsville, in the community of that same name, a mile off the south Florida coast in Biscayne Bay. The book allowed Daniel to explore familiar territory — she grew up roughly 40 miles away, in Coral Gables, south of Miami, and often visited the wood stilt houses whose residents inspired several of the novel's characters. It also earned her a 2011 PEN/Robert W. Bingham Prize for debut fiction.
When she decided to write a second novel, however, Daniel feared she had exhausted the setting. "I thought I had burned Stiltsville down," she says.
Her husband dissuaded her of that notion, freeing Daniel to return to South Florida for Sea Creatures (Harper Collins,$25.99). "It just seemed the perfect setting for the material I had in mind," she says. "I like to write about marriages and parents, and Stiltsville is perfect for that: families together, trapped on an island."
The novel's emotional landscape is also somewhat familiar. Daniel, who suffers from insomnia and is the mother of two small children, centered the story on an insomniac, Georgia, whose son, Frankie, is closing in on 3. But from there the story takes on dramatic complications. Frankie refuses to speak and Georgia's husband, Graham, suffers from severe parasomnia. His dangerous, often threatening sleepwalking behavior causes disturbances in their Illinois community, precipitating the family's relocation to Georgia's hometown of Coral Gables. Though they hope for a fresh start, Georgia soon finds herself grappling with the impact that Graham's sleep disorder is having on their son as well as the implications of her relationship with a reclusive Stiltsville artist for whom she works as an errand runner.
Today, Daniel is a long way from the sunny shores of Florida. She lives in Madison, Wis., and teaches writing at the Madison Writers' Studio, which she founded last year with author Michelle Wildgen. The pair teach eight-week courses in fiction writing and nonfiction narrative. Daniel's inclination toward writing began as a junior at Columbia. At that time the College did not have an undergraduate writing program, "so I took the playwriting class," she says. "It was a general class, held in the evenings. I took it over and over."
A few years after graduation, while working as an editor, it occurred to Daniel that although she thought of herself as a writer, she hadn't written anything since her time at Columbia. "I realized I was going to have to make it happen," she recalls. So she applied to the University of Iowa Writers' Workshop in Iowa City. "It forced me to take my writing seriously. It gave me discipline," she says. "It took years off the process of developing as a writer. Not that I'm through developing, by any means. But it forces you to confront your flaws."
Daniel felt she was strong on character and language but needed to develop her skills in plotting and action. She had a tendency, early on, to write about characters lost in their own thoughts — "people doing nothing, just staring into mirrors or sitting in airports with a drink in one hand," she says with a laugh.
One story written at Iowa proved a sort of golden ticket. "We Are Cartographers" was included in the 2001 edition of Best New American Voices and earned Daniel a teaching and writing fellowship at Iowa as well as a fellowship at the University of Wisconsin. The story, along with two others, served as the basis for Stiltsville.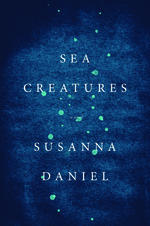 Sea Creatures, by contrast, was conceived as a novel from the start. The idea stemmed from an afternoon Daniel spent sitting in her car in a Target parking lot. While her infant napped in the backseat, Daniel listened to the Moth Radio Hour broadcast of Mike Birbiglia's one-man show, "Sleepwalk With Me," in which the comedian chronicles his own harrowing experiences with parasomnia. She was struck by the subject's fictional possibilities. "I just wondered what it would be like to be married to a parasomniac," Daniel says.
Daniel constructed a tale of a family that hopes and may even believe that it's merely working its way through a transition. But gradually it becomes clear that the family is drifting amid dire, if understated, crisis, with disaster looming on the horizon. "I like novels where nothing happens until the end," Daniel says, "and then everything happens — character-based novels that explode into action in the final act."
Daniel captures the difficult dynamics of family life, including the sometimes conflicting pulls of personal and communal needs. And she conveys the heightened senses that accompany parenthood: the fear, the anxiety, the self-doubt and the compulsion to assess the safety of every situation, not to mention the sudden, blinding panic that can follow even a momentary lapse in attention. The first-person perspective brings Georgia's predicament to the fore as she weighs the emotional health and development of her child against the viability of her marriage.
"I tend to tell stories from a very personal perspective," Daniel says. "I like big, messy novels with a lot of heart."
Justin DeFreitas is a Bay Area writer, editor and artist.