Message from the Dean
Building the Best Undergraduate Experience
We recently marked the end of The Columbia Campaign, a University-wide fundraising and alumni relations effort that raised more than $6.1 billion, including $980 million for undergraduate education. We raised $401 million for College financial aid, $25.5 million for student advising and $134.4 million for the Columbia College Fund, which supports the Core Curriculum, summer internship stipends, financial aid and student services. We also endowed 43 new professorships for faculty in the Arts and Sciences. And we did it with the help of you — the generous alumni, parents, students and friends of Columbia College.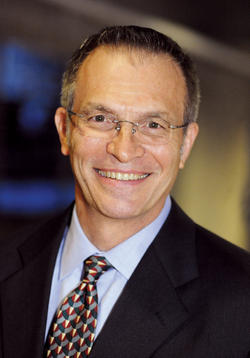 PHOTO: EILEEN BARROSO
Throughout the campaign, many of you gave time, energy and financial contributions to Columbia. You reconnected with your classmates, with your Columbia experiences and with the institution, and helped propel the University forward. You were leaders in The Columbia Campaign, and I thank you for helping make us the greatest college in the greatest university in the greatest city in the world. I especially thank the Undergraduate Campaign Council and all the other College fundraising volunteers who gave their time and resources to help us reach our goals.
The momentum we have built from this campaign will enable us to focus on key priorities that will enhance Columbia College. We must continue to strengthen the College, build the greatest undergraduate experience for our students and faculty, and provide for the next generation of Columbians. We need to sustain the Core, which unites Columbia College students and alumni; we need to support our students, who are at the core of the College — through financial aid, summer internships, study abroad, research and fellowship opportunities, and other programs and services — and we need to support the faculty who teach our students, who are world-class researchers, outstanding teachers and thought-leaders in their fields. We need to be the best Columbia we can be so we can continue to attract the best students, regardless of their families' abilities to pay, and ensure a diverse community where students can learn as much from one another as they do from our faculty. Sustaining the College's success will take a lot of work, and your participation is essential. I hope you will remain engaged, continue to connect with the College and take advantage of programs and opportunities that we offer.
In this issue, you'll read about some of the remarkable Columbians who have achieved success in the performing arts, and some of the unique Columbia traditions that have influenced them on their path to greatness — in particular the Varsity Show, but also groups like Columbia University Players, King's Crown Shakespeare Troupe and Columbia Musical Theatre Society, to name a few. Columbia College students interested in theater and film can take advantage of the School of the Arts and courses in Barnard's Department of Theatre.
Columbia University's resources — including our world-renowned faculty, 16 graduate and professional schools, hundreds of extracurricular opportunities, and many institutes and centers across campus and around the globe — are among the many things that make Columbia College special, and this is especially true for students interested in theater and the performing arts. These opportunities are enhanced by the University's location in the greatest city in the world, where students can take advantage of countless arts internships, world-class performances and unique cultural opportunities. Our Columbia Arts Experience internship program, for example, provides select students with a New York-based internship in the arts and connects them with special events and educational programming designed to help them explore career possibilities. Our NYC Performing Arts Alternative Spring Break program gives students with a passion for performing arts the chance to attend theater, music and dance performances; participate in workshops on topics such as audience development and careers in arts administration; and reflect on their own work and the performing arts community on campus during spring break.
Performing arts is just one example of the many professions that College students embark on, and one of the many passions that we support through our programs and opportunities. But none of these programs would be possible without the support and guidance of former students, parents of students, and friends of the College. So I thank you, once again, for all that you have done during The Columbia Campaign and all that you continue to do for the College. Your commitment to Columbia is extraordinary, and I look forward to working together to sustain the College, build programs and opportunities, and support the next generation of Columbians.