Spring 2015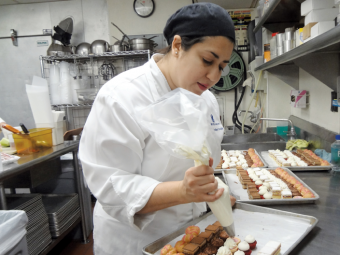 We look at food and some of its many meanings, albeit always through the perspective of Columbians.
Clubs, communities and other initiatives based around food offer students a chance to connect.
By Nathalie Alonso '08; photos: Char Smullyan GS'98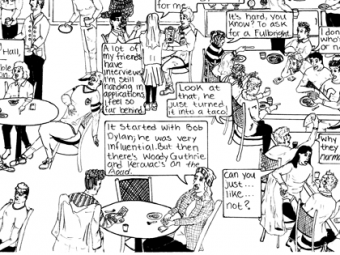 An illustration of the undergraduate eating experience.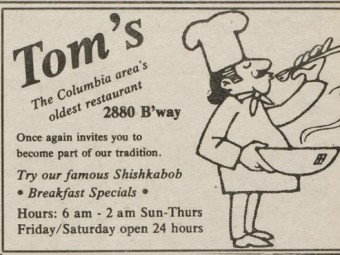 Alumni of all ages recall their favorite dining choices in Morningside Heights.