Bookshelf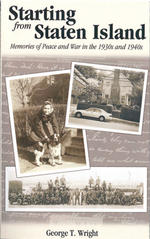 Starting from Staten Island: Memories of Peace and War in the 1930s and 1940s by George T. Wright '45. The author's memoir recounts coming of age on Staten Island, from an insular childhood, to summer camp in upstate New York, to Columbia and military service in WWII (Wheatmark, $17.95).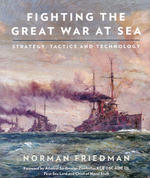 Fighting the Great War at Sea: Strategy, Tactics and Technology by Norman Friedman '54. In this monograph, naval analyst Friedman concentrates on maritime warfare during WWI and the development of naval technology, strategy and tactics leading up to WWII (Naval Institute Press, $85).
The Evolution of Law Reform in China: An Uncertain Path edited by Stanley B. Lubman '55. This collection of articles by Chinese and Western authors discusses the history of law reform and governmental institutions in China from 1978 to present day (Edward Elgar Pub, $450).
Aging Wisely: Strategies for Baby Boomers and Seniors by Dr. Robert A. Levine '58. Providing personal accounts, medical research and social history, the author advises mid-lifers and the elderly on how to improve quality of life while extending longevity (Rowman & Littlefield Publishers, $40).
Impact Craters of Earth: With Selected Craters Elsewhere by Thomas Wm. Hamilton '60. The author, a retired astronomer, details all known terrestrial impact craters on the planet as well as some extraterrestrial craters (Strategic Book Publishing and Rights Co., $21.50).
Gateway to Freedom: The Hidden History of the Underground Railroad by Eric Foner '63, GSAS'69, the DeWitt Clinton Professor of History. The Pulitzer Prize-winning historian draws on research into the development of anti-slavery networks in the North and new first hand accounts of slave escapes to elevate the Underground Railroad from folklore to sweeping history (W.W. Norton & Co., $26.95).
Charles Anthon: American Classicist by F.J. Sypher '63. Sypher's biography traces the renowned 19th-century scholar's legacy in American education and academia (Scholars' Facsimiles & Reprints, $55).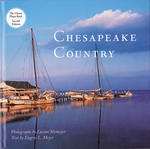 Chesapeake Country text by Eugene L. Meyer '64, photographs by Lucian Niemeyer. Now in its second edition, this book surveys the Chesapeake Bay's 8,000 miles of shoreline and surrounding land, captures its history and contemplates its future in the face of climate change, population growth and a declining maritime industry (Abbeville Press Publishers, $34.95).
Willful Ignorance: The Mismeasure of Uncertainty by Herbert I. Weisberg '65. Tracing the historical evolution of probability and explaining how statistical methods have helped to propel scientific research, Weisberg argues that the growing divide between qualitative and quantitative research threatens to slow scientific progress (Wiley, $34.95).
Thomas Hauser on Boxing: Another Year Inside the Sweet Science by Thomas Hauser '67. Sports journalist Hauser collects his essays on boxing written during 2013, including his piece on prominent promoter Don King (The University of Arkansas Press, $24.95).
Crime's Keeper by Richard Rye (pen name of Elan Gerstmann '82). In Gerstmann's debut novel, psychologist Dan Fisher receives a federal grant to conduct experiments in a prison recently shaken by a riot. While attorney Becky Goodnow tries to thwart him, the two are unwittingly drawn together amid a string of unexplained prisoner deaths (Kindle Direct Publishing, e-book $2.99).
The Fall of the Ottomans: The Great War in the Middle East by Eugene Rogan '82. Drawing on archival research, consular records, journals and diaries, Rogan explores the Ottoman Empire's role in WWI, showing how the war and its ensuing treaties influenced the modern Middle East and surrounding regions (Basic Books, $32).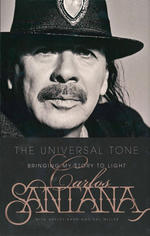 The Universal Tone: Bringing My Story to Light by Carlos Santana with Ashley Kahn '83 and Hal Miller. This memoir follows the rock 'n' roll musician from his childhood in Mexico to his emergence in the 1960s rock underground in San Francisco and subsequent global fame (Little, Brown and Co., $30).
Every Hero Has a Story by Mark Binder '84. The author collects and retells heroic tales such as "Jack and the Beanstalk" and "Sinbad" in this chapter book written for all ages (Light Publications, $24.99).
F.B. Eyes: How J. Edgar Hoover's Ghostreaders Framed African American Literature by William J. Maxwell '84. Using nearly 14,000 pages of newly released FBI files, the author exposes the bureau's policing of five decades of African-American literature starting in 1919 and studies its effects on this period's writers and styles (Princeton University Press, $29.95).
What We See When We Read by Peter Mendelsund '91. In this fully illustrated book, Mendelsund explores how the reader imagines fictional characters and places, arguing that this visual process is unique to reading (Vintage, $16.95).
Poetic Trespass: Writing Between Hebrew and Arabic in Israel/Palestine by Lital Levy '96. The author examines the relationship between Hebrew and Arabic in Israel/Palestine from the turn of the 20th century to the present in prose, poetry, film and visual art by both Palestinian and Jewish citizens of Israel (Prince­ton University Press, $39.95).
You Have to F**king Eat by Adam Mansbach '98, illustrated by Owen Brozman. Mansbach's sequel to the international bestseller Go the F*** to Sleep provides a profane yet loving read for parents who struggle with getting their children to eat (Akashic Books, $14.95).
Rings by Jasmine Dreame Wagner '00. Wagner plays with abecedarian form in this poetry collection to stitch together space and time and find the self in the 21st century (Kelsey Street Press, $15).
The Perfect Place by Teresa E. Harris '04. Harris' latest novel follows young Treasure and her sister as they learn to cope with non-traditional family life after being abandoned by their father and left by their mother to live with their oppressive great-aunt (Clarion Books, $16.99).
Karl Daum '15