Columbia Forum
Finding My Way: Junior Year, 1959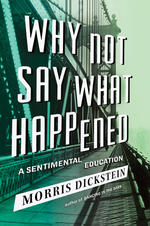 Morris Dickstein '61 is the Distinguished Professor Emeritus of English and Theatre and the senior fellow at the Center for the Humanities, which he founded in 1993, at CUNY's Graduate Center. He taught English at the College from 1966 to 1971. A renowned cultural critic, Dickstein has written for The Times Literary Supplement and The New York Times Book Review, and has published a number of cultural histories, including Dancing in the Dark: A Cultural History of the Great Depression (2009).
PHOTO: Nancy Crampton
Dickstein's latest book, Why Not Say What Happened: A Sentimental Education (Liveright, $27.95), is a memoir of his youth. In its pages we learn of his gradual emergence from the warm, enclosed world of an Orthodox Jewish community into the bracing but often turbulent air of a wider, freer culture. As a young man in 1950s New York, he stands on the threshold of Sixties change, mesmerized by the vitality of the thinking that surrounds him.
In the following excerpt, Dickstein recalls his last two years at the College, working at Spectator and studying under a few of the finest professors Columbia has ever known. The best of his classes, he points out, "were not simply courses but life-altering experiences."
Rose Kernochan BC'82
---
It was startling, even disorienting, to return to Columbia from my summer as a camp counselor in 1959. I reentered a world at once familiar and hard to recognize.
My first two years in college had been taken up with required courses, especially the literary terrain covered by the first year of Humanities and the social and intellectual history packed into Contemporary Civilization. There were also follow-up courses introducing neophytes to music, the visual arts, and, most intensely, the key social issues of the modern world. This last course, embracing major theorists from Marx, Weber, and Durkheim to Friederick Hayek and Hannah Arendt, had always faced stubborn resistance from specialists in the social science departments. It was dropped as a requirement soon after I graduated, yet it furnished a terrific background for every kind of liberal arts major.
As a sweeping introduction to modern social thought, it lent encouragement to generalists, not specialists, motivating students to overstep arbitrary academic borders and delve into relations between one field and another. By focusing on ideas — Durkheim on suicide and anomie, Engels on historical materialism, Arendt on totalitarianism and terror — it resisted the tide of narrow empirical work that dominated the social sciences, just the kind of work that one maverick faculty member, C. Wright Mills, attacked that year in his book The Sociological Imagination, inspired in part by [Lionel] Trilling ['27, GSAS'38]'s Liberal Imagination. Showing how institutions condition individual lives, Mills argued for a more humanistic, less quantitative form of social observation, something closer to literature than to empirical science. This was the spirit in which Trilling had taken apart the Kinsey report, though Mills and Trilling were far apart politically.
I was never going to be a social scientist but I returned to school with a new job that pretty much demanded that I become a generalist. I'd grown more involved in writing for Spectator, mostly as a straight news journalist, occasionally as a reviewer of books and plays. However, the preceding spring the incoming editor in chief, Bill Bishin ['60], had had a vision. Though he himself was a prelaw student, he thought the state of reviewing in America was appalling — middlebrow, complacent, and superficial — especially at its most influential, in the New York Times Book Review. He was sure that even an undergraduate newspaper could do better, and he called in me and my pal Sam [Cherniak '61, LAW'80], also a Spec writer, to figure out how it might be done. (We must have been seen as the paper's resident literary intellectuals.) In our no-holds-barred conversations we hatched a high-minded plan for what was essentially the New York Review of Books, a full four years before that paper appeared in 1963 in the midst of a New York City newspaper strike.
Our more modest version would be published periodically as a supplement to the newspaper, but we also planned to distribute it separately to college campuses around the city. It would be made up of extended review essays written to severe standards. We would search out contributions not solely from undergraduates but from anyone we admired — faculty members, graduate students, cultural figures. It was set to begin publication in the fall, edited by Sam and me, and its title, The Supplement, would be as austere and unflashy as our conception. For me the project would pay back some of the debt I owed for the intellectual awakening of the last two years. It would keep me in touch with new books, plays, music, and art at just the moment they were exploding on the New York scene — in chic and shabby art cinemas, unconventional performance spaces, grungy off-Broadway theaters, and out-of-the-way galleries.
It was a minor miracle that our venture took off at all since college papers didn't usually publish extensive literary supplements. But it also unfolded at the cusp between two decades, a moment when the whole direction of American culture was in play and the staid official culture of the 1950s was loosening up, freeing itself especially from the heavy hand of the cold war. Now the stultifying consensus was coming apart and New York was where much of it was happening. We had ringside seats though without knowing it we were also among the contenders, eagerly looking for new openings.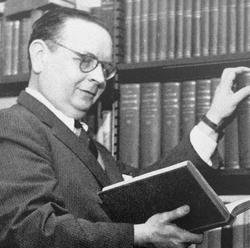 With his precise mind and exacting sense of language, Sam proved to be a rigorous editor of other people's prose. I loved fingering review copies, spinning off ideas for essays, cajoling reviewers, assigning and editing their articles. It was as if all of twentieth-century culture had become our own playground. We found recent graduates to write pieces on the new paintings of Willem de Kooning; on the films of Eisenstein, including the brilliant second part of Ivan the Terrible, which had been shelved while Stalin was alive; on the latest Faulkner novels, The Town and The Mansion. I myself chose, not so unpredictably, to review a book called The Cruel God, a study of the Book of Job by a Christian scholar. Working through my own problems of faith and doubt, I read that peculiarly modern biblical work as an existentialist text about an absurd universe, a challenge to the orthodoxy represented by Job's false comforters, who insist that if Job suffers he must have sinned since God is neither cruel, capricious, nor unjust. This was no news to biblical scholars but momentous for me, a literary as well as a theological adventure. I was taken with the sheer sublimity of God's answer through the Voice from the Whirlwind, God's willingness to engage with his human challenger, coming to meet him, awing him into submission without responding directly to the difficult questions Job had raised.
The jewel in the crown would be my faculty adviser Andrew Chiappe '33, GSAS'39's Shakespeare class.
Most of the subjects covered in The Supplement were more contemporary. One of Sam's teachers, a densely brilliant critic, Quentin Anderson ['37, GSAS'53], reviewed Leslie Fiedler's sexually charged magnum opus, Love and Death in the American Novel, under the provocative title of "All Discontents and No Civilization." Fiedler was very much in the sexual vanguard of the moment, arraigning American writers for their discretions and suppressions, and Anderson respectfully dissented. A recent graduate, Morton Halperin ['58], who had moved on to Harvard — he would later become one of Henry Kissinger's best and brightest — reviewed work on game theory and nuclear war. We set up a debate between an old-style cold war liberal, James Wechsler ['35], who in the thirties had been a crusading editor of Spectator, and Jeffrey Hart ['52, GSAS'61], a teacher of mine and a young Burkean conservative — he would later become a fixture at William Buckley's National Review. To this I added a commentary that said, in effect, a plague on both your houses. It was a heady time, and we felt that we had the wind at our backs.
Since I was not actually majoring in Spectator, at least a fraction of my time had to be spent on my courses. I was now at liberty to take a number of electives. The jewel in the crown would be my faculty adviser Andrew Chiappe ['33, GSAS'39]'s Shakespeare class, which, in the course of a year, promised to take us through nearly all thirty-seven plays. (One exception was that travesty of Falstaff, supposedly written for the pleasure of the queen herself, The Merry Wives of Windsor.) Despite his remote, seigneurial manner, the rotund Chiappe was the most mellifluous of lecturers. He was superb at reading aloud, especially with characters like the self-pitying, self-dramatizing Richard II. Yet Chiappe was no preening performer but an analytic reader adept at finding the key to what held each play together — the bold, intuitive patterns of imagery, the layered psyche of the characters, the coursing variety of the language, the themes so arresting they seemed like today's coinage. It was as if he had the playwright in his blood, so deeply had he penetrated Shakespeare's mind and universe.
Chiappe's performance had a sequel, for he went on leave at midyear and my old mentor and tormentor, Jim Zito ['48], took over the class. From the outset, in a rare moment of humility, he prepared us for the cacophonous notes we might be hearing from him. His opening words, delivered as a warning and an advance apology, came from Love's Labour's Lost: "The words of Mercury are harsh after the songs of Apollo." Yet as Zito tracked a path through the problem plays and the great tragedies, Shakespeare himself grew more dissonant. As the universe of his plays darkened, the very music of Measure for Measure, King Lear, and Othello turned increasingly harsh. Between Chiappe's fluent insight and Zito's acrid brilliance, I sensed we were taking in more than the genius of Shakespeare or the wild reach of poetic speech. As they plumbed his characters, his language, the remarkable coherence of his metaphors and allusions, we were gaining a better understanding of how any literary works were put together, how to live inside them as intimate human experiences that nevertheless resisted yielding up their meaning.
No one else taught quite the same way, from inside the belly of the whale, yet there were so many subjects I was hot to explore that I often split the difference, signing up for the first half of Fritz Stern ['46, GSAS'53]'s course in modern European history, then the second half of Trilling's course on modern writers. In those days Europe, with its checkered history, salad of languages, and flourishing arts, was all that really mattered to us. It was the great mountain we were trying to climb. Though I kept up with contemporary American writing as it came out, it never crossed my mind to try a course in American literature; we patronized it as a provincial offshoot of great European traditions, something you could pick up on your own if you really cared to. The feeling for Melville and Emerson, Fitzgerald and Faulkner, Cather and Wharton, did not take me by the throat until years later. Some of this was sheer intellectual snobbery, an unthinking contempt for the local and familiar. We prided ourselves on being cosmopolitan, shunning any hint of cultural boosterism. The American writers I had been force-fed in high school, from Longfellow to Carl Sandburg and Stephen Vincent Benét, seemed banal compared with more demanding modern writers like Eliot. But it's also possible that the Christian coloring of early American literature put me off despite the Hebraic roots of Puritan culture, about which I knew next to nothing.
Jim Zito '48's ... opening words, delivered as a warning and an advance apology, came from Love's Labour's Lost: "The words of Mercury are harsh after the songs of Apollo."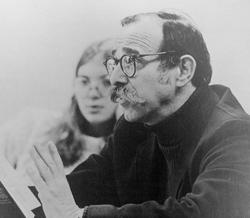 In Stern's course I did my term paper on the notorious Kishinev pogrom in Russia in 1903, a massacre that had drawn worldwide condemnation. Reading up on it, I learned more about Russian history and the besieged, often endangered lives of Russian Jews than I'd ever known, though I was only a generation away from that world. It brought to mind stories of harassment and persecution I'd heard from my mother, distant memories of her childhood in the Ukraine. Slow, patient research, the nitty-gritty of historical documentation, usually bored me, but here was a subject that kept me riveted. I cited everyone from Tolstoy to the Hebrew national poet Bialik on this notorious atrocity. It was a small-scale rehearsal for the Holocaust, about which I knew even less. Soon afterward, taking Trilling's course, I was especially drawn to Dostoevsky, Freud, and Kafka, perhaps the most "Jewish" of the modern writers, despite Dostoevsky's fierce Christian anti-Semitism, so evident in his voluminous Diary of a Writer.
No teacher could have been more unlike Chiappe and Zito than Trilling. He was not at his best in a large lecture class, since his whole approach was musing — conversational rather than analytic. His was the sidelong glance, not the frontal attack. Where Chiappe hovered slightly above his auditors, surveying the landscape of a lush kingdom called Shakespeare, and Zito lobbed brilliant insights, like heavy-duty ordnance, at his amazed student audience, Trilling, seemingly casual, even unprepared, appeared to be mulling it over as if for the first time — the author, the work, its place in the culture — awaiting some shaft of inspiration. Often it never arrived, and only the quest itself, the alert, patient waiting, left an impression. When it did arrive it could be worth the effort. One day he opened a class devoted to Kafka's Trial with the lament that he had nothing to say, nothing that stood up to the extremity of the subject. This is a book in which a kind of Everyman is arrested, grilled, charged, and finally executed for a free-floating offense never specified — he is merely "accused of guilt," as if accused of being accused. Trilling described going to each of his colleagues in Hamilton Hall, asking them in turn if they had anything he could say. Each one proved more voluble than the last — this was a faculty of world-class talkers, bursting with clever ideas — but somehow it was not exactly what he wanted to say, at least not on that day. Before we knew it the class was over. Without quite realizing what had happened, we'd heard an impromptu lecture on how difficult it was to talk about Kafka's work — indeed, how difficult it was for any reader, especially the boldly interpretive reader, with his will to knowledge, to measure up to the exigent demands of modern literature.
This proved to be the major theme of his seminal essay on modern writing that came out in Partisan Review about six months later. But where in class he had mildly satirized his loquacious colleagues, here he turned his artillery on his complacent students, the ones in the very course I had just taken. He — no, the writers themselves — had asked them to gaze into the abyss, and they had politely, affably complied; the abyss had gazed back into them, as Nietzsche had anticipated — and found them hollow. Instead of rising to the challenge, we had greeted the extreme visions of the modern writers with an amiable tolerance, a vast complacency — at least that was how he saw it for the purposes of this essay. Much as we looked up to him as a critic, we were taken aback by the caricature, which also seemed a wild distortion of what had happened in class. To me the modernists of the 1920s — Joyce, Kafka, Proust, Eliot, Yeats, and Mann — were as unsettling as they had been to his generation almost forty years earlier. Far from asking us to gaze into the abyss, he made it clear from the beginning that he was tired of student writing, bored above all by student seriousness, and he considered assigning papers confined to straightforward factual accounts of the writers' lives. He didn't follow through on this demeaning threat but the impulse, layered with his customary irony, made his point: he wanted us really to respond to this work — and, to my mind, we did, at least as far as young people could. Our pride was wounded, we felt used, insulted, but there was something admirable about Trilling's crankiness, his restive refusal to settle or be pleased.
Columbia College in those days was full of great teachers, but Trilling, an uneven one, taught in this existential way, as if lying in wait for a genuine encounter. Often the encounter remained tantalizingly out of reach, so that we learned more from reading him than from hearing him in the flesh, especially since he held himself apart, genially inaccessible. Blinding flashes of illumination were much more common in the classroom of Jacob Taubes, an unsung, almost unpublished professor of religion whom my friends had begun following years earlier. Religion was his formal department but the knotty history of modern intellectual life was his actual subject. Lacking any gift for doing philosophy, I had shied away from him despite the incandescent reports. But from the middle of my junior year I began auditing his classes, with mounting excitement. He was the son of the chief rabbi of Zürich, and by the age of twenty-four he had written and published an immensely ambitious thesis on Western eschatology, in German. His publications since then had been tantalizingly few, though we managed to dig them up. He was certainly no scribbler; this added to his mystique. Still, his improvised lectures were so precise they could have been published verbatim. His ever-shifting courses were rich with subjects otherwise left out of the curriculum: metaphysics and existentialism (shunned by the positivists in the philosophy department), psychoanalysis (despised by the behaviorists in the psychology department), and Marxism (completely out of favor in the economics and politics departments). All these were in vogue in Europe, where he must have taken his cues; he was our living conduit to the preoccupations of the modern European mind, especially the line that stretched from Hegel to existentialism.
Above all there was something seductive about him. Radiating charm, intelligence, and mystery, Taubes drew men and women irresistibly into his orbit. Yet from our lowly viewpoint he also seemed to have the perfect family, a beautiful and brilliant wife, the dark-haired Susan, and two attractive children. On the day of a nuclear air-raid drill, when all of us were supposed to take cover, I saw the four of them standing in mute protest on the steps of Low Library, as if on a windswept English heath. This momentary view became an indelible image of a destiny I naively imagined for myself, the youthful fantasy of a life that fused intellect, personal courage, social witness, and family feeling. In my mind's eye I could see myself as part of such a family, striking a solitary pose of courageous dissent.
It was through Jacob that we encountered Susan Sontag, an instructor in sociology who doubled as his teaching assistant. She must have fallen under his spell when he taught at Harvard, where she had done graduate work. We assumed they'd had an affair, though she was also very close to the other Susan, his wife. All of us were madly in love with the mysterious and articulate Sontag. She exuded the combination of beauty and intellectual cachet we also projected on Jacob and his family. Fifteen years later I shared a cab with her as we were returning from a midtown conference. By then she was a star and I had been reading her for years, first in Morningside Heights publications, including The Supplement, then in Partisan Review and the New York Review of Books. A wave of nostalgia welled up, and I began reminiscing about those days when she assisted with Jacob's classes and graded his term papers. She blew up at me, not for the last time. "I was never anyone's assistant," she shouted angrily. "I never graded anyone's papers." I was feeling mellow, aglow with idealized recollections, but she seemed horrified to be reminded of the days when she was not yet famous, not yet somebody. I was shocked yet amused by this absurd fit of pique but even more stunned to hear personal history revised in the presence of a living witness. She had somehow fashioned a myth of her own origins.
Blinding flashes of illumination were much more common in the classroom of Jacob Taubes, an unsung, almost unpublished professor of religion.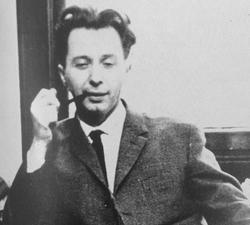 Taubes's courses were existential in their own way, for whatever their initial plan they seemed to drift spontaneously. One course was set to open with lectures on Hegel's Phenomenology of the Spirit, to be followed by readings in major nineteenth-century thinkers who rebelled against his influence but could not escape it, including Kierkegaard, Nietzsche, and the so-called Young Hegelians, such as Ludwig Feuerbach. Hegel's bravura account of human consciousness, with its dialectical exposition of the relation between master and servant, proved to be one of the most difficult books ever written, yet I found I could follow it under Jacob's tutelage. I was primed to read the whole sequence of thinkers he had influenced, but no sooner had we finished grappling with Hegel than a new star arose on the horizon. Jean Genet's play The Balcony, set in a brothel at a moment of revolution, had just opened off-Broadway, and Taubes decided that its action was the perfect working out of Hegel's dialectic. Reading Hegel had long been a hot ticket in Paris but this was an unexpected turn. So the second half of the semester was spent entirely on Genet, France's once-imprisoned, gay, outlaw writer, whose work was then new to New York. More than a decade later the French founder of deconstruction, Jacques Derrida, published his most recondite book, Glas, with double columns composed of facing commentaries on, guess what, Hegel and Genet. I couldn't believe that he had not somehow gotten word about Taubes's idiosyncratic course, which turned into a surprising intellectual adventure. It left me with a fascination with Hegel, especially his way of mapping history and consciousness, something I would pursue ham-handedly for years to come.
It's strange that I should be writing about my undergraduate courses and teachers more than half a century later. But the best of these were not simply courses but life-altering experiences. Teachers like Chiappe, Zito, and Taubes not only opened me up to new subjects but left me rapt with excitement, whether or not they could serve as models for what I myself might do. I had just begun to think of teaching as a vocation, thanks to Trilling and [Jacques] Barzun ['27, GSAS'32]; in my own teachers I could see what made it attractive. They were careful scholars but also freewheeling minds, seemingly interested in everything, following questions wherever they led. It became clear that teaching literature would require a knowledge of different cultural traditions, an understanding of technique in the arts, an ideal openness to new work, a Hegelian feeling for the zeitgeist of an era, a full sense of the larger world in which art and culture were embedded. This was a daunting prospect, though I would never have thought of it in such exalted terms.
It worked to my benefit as a college student that I was still not a particularly fast reader, especially for an English major. I had to resist the temptation to load up with heavy reading courses; this would have left me always behind, playing catch-up. As a perverse way of lightening my load, I signed up for a new language, German, though it met first thing in the morning five days a week. Steering away from excess reading, I signed up for Otto Luening's offbeat survey of the history of opera and Howard Davis's popular course in Northern Renaissance art. I felt a need to educate my senses; my mostly literary mind was too much given to processing everything verbally, abstractly. Words, words, words were my default medium. Instead, I was also learning to hear, to see. Luening was a well-known composer and pioneer of electronic music. Always playful, slightly stooped, speaking gently as he illustrated his points at the piano, he passed quickly over the chestnuts of the nineteenth-century repertory to focus on earlier and later work, on Monteverdi, who helped create opera in the first place, on Mozart and Gluck, on the late Verdi of Otello and Falstaff, on Debussy's only opera, Pelléas and Mélisande, on Alban Berg's Wozzeck, above all on opera as drama — the drama in the music, not simply in the story. He skipped Puccini's more famous operas to expose us to his final work, the unfinished Turandot, and reminisced about studying with his mentor Ferruccio Busoni, who had died in 1924 with his own opera, Doktor Faust, also incomplete. It took years for what Luening called the "schlockmeisters" of the Met to catch up with his taste and broaden its repertory to include more challenging, less crowd-pleasing works.
In the same venturesome way, Howard Davis lured students into his course with the sure-fire promise of the delights of Rembrandt and Rubens, then spent the whole semester on meticulous studies of the delicate craft of earlier painters like the Flemish Jan van Eyck, Hans Memling, and Rogier van der Weyden, whose portraits, religious subjects, and altarpieces were executed with astonishing precision and psychological insight. I loved their minute visual detail, their sense of individual character in relation to social position. They brought religious imagery into the real world yet painted secular subjects with the same exquisite refinement. Having prepared the way, Davis had no doubt we could go on to appreciate the more accessible Rembrandt and Rubens on our own. Both courses bestowed lessons that stay with me even today in the opera house or the museum, gifts that keep on giving.
Copyright (c) 2015 by Morris Dickstein. Reprinted by permission of Georges Borchardt, Inc., on behalf of the author.