Obituaries
1933
Eugene M. "Gene" Kline, retired attorney, Port Chester, N.Y., on October 10, 2014. Kline graduated from DeWitt Clinton H.S. At the College he was coxswain and Phi Beta Kappa. Kline earned a degree in 1935 from the Law School and was a James Kent Scholar. He practiced law for just shy of 80 years, with a brief interruption for military service during WWII. In September, he announced his retirement from Phillips Nizer, where he had practiced since 1943. His dedication to the law was leavened by a lifelong love of jazz, art, the ballet and New York Giants football. Kline was married for 70 years to artist Harriet Kline, who died in 2010. He also was predeceased by a son, Robert '66, LAW'70, and is survived by Robert's widow, Georgann Kline Ohsman; his son Thomas '68, LAW'75; and four grandchildren. Memorial contributions may be made to the New York City Ballet, David H. Koch Theater, 20 Lincoln Center, New York, NY 10023 or to the Museum of Modern Art, 11 W. 53rd St., New York, NY 10019.
1937
David V. Pecora, retired thoracic surgeon, McLean, Va., on July 25, 2014. Pecora was born on October 2, 1916, in Yonkers, N.Y. He was a member of Alpha Phi Delta and the Dolphin Society (Columbia swimming alumni). Pecora graduated from the Yale School of Medicine in 1941. From 1943 to 1945 he served in the surgical service of the Army, where he met and married Dorothy Beavers, an Army nurse. He returned to New Haven to complete his residency in general and thoracic surgery. Pecora was a founding member of the American College of Thoracic Surgery and a diplomat in both general and thoracic surgery. As chief of surgery at the New York State Hospital at Ray Brook, in the Adirondacks, he developed several surgical procedures, including transtrachael aspiration. He also created one of the first surgical intensive care units in the country. Pecora was widely published and was considered to be an expert in the surgical treatment of tuberculosis. In 1998 he published an autobiography, Between the Raindrops. He and his wife had celebrated their 70th wedding anniversary on July 22. He is survived by her and his daughters, Michele Pecora and Ann Diamond.
1939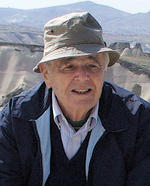 Stanley L. Lee
, retired hematologist, New York City, on July 27, 2014. Lee was born on August 27, 1919. He earned an M.D. from Harvard, Class of 1943A. After beginning his medical training at Mount Sinai, he entered the Army in 1944 and served as a medical officer in the Pacific and Japan until 1946. He married Ann Rosenthal in 1947. In 1959, Lee left the private practice of hematology to serve as the first chief of hematology at Maimonides Medical Center, where he started a fellowship program. He did research on lupus and leukemia and was one of the founding members of Acute Leukemia Group A (later CALGA). After a detour into administration starting in 1971 (director of medicine at Brooklyn Jewish Hospital and various positions at SUNY Downstate Medical Center, including dean and acting president), Lee returned to teaching as director of hematology/oncology at Brookdale Hospital from 1982 to 1998. From 1998 to 2012, he donated his services to Methodist Hospital, and later did the same at Maimonides and Long Island College Hospital. Lee's wife died in 2004. He is survived by his children, Nancy, Ted and Kenneth; son-in-law, Gordon Johnson; daughters-in-law, Deborah and Muriel; eight grandchildren; and one great-grandchild.
Other Deaths Reported
Columbia College Today also has learned of the following deaths. Complete obituaries will be published in an upcoming issue, pending receipt of information. Due to the volume of obituaries that CCT receives, it may take several issues for the complete obituary to appear.
| | |
| --- | --- |
| 1932 | Bernard R. Queneau, metals engineer, Pittsburgh, on December 7, 2014. |
| 1936 | Venan J. Alessandroni, attorney, Old Greenwich, Conn., on November 20, 2014. |
| 1940 | Albon P. Man, editor, Palisades, N.Y., on October 22, 2014. |
| 1941 | David M. Blank, economist, New York City, on December 27, 2014. |
| | Arthur S. Friedman, engineer, Merrick, N.Y., on December 23, 2014. |
| | Bruce Wallace, retired professor, Blacksburg, Va., on January 12, 2015. |
| | Robert S. Wallerstein, psychoanalyst, Belvedere Tiburon, Calif., on December 21, 2014. |
| 1942 | William R. Carey, reinsurance firm founder, Allendale, N.J., on July 3, 2014. |
| 1944 | Robert A. Shanley, retired professor, Springfield, Mass., on November 1, 2014. |
| 1945 | Benjamin R. Kaplan, retired attorney, Brooklyn, N.Y., on November 28, 2014. |
| 1946 | Donald C. Adrian, retired ob/gyn, Liberty, N.Y., on March 26, 2014. |
| | Norman N. Cohen, Scarsdale, N.Y., on April 4, 2014. |
| | Lawrence H. Fuller, Santa Cruz, Calif., on November 1, 2014. |
| | Paul C. Rotondi, business executive, Lakewood, N.J., on January 28, 2015. |
| 1947 | Sidney Gelber, university founder, administrator and professor, New York City, on November 13, 2014. |
| | Ernest Kinoy, screenwriter and playwright, Townshend, Vt., on November 10, 2014. |
| | Peter LaForte, ophthalmologist, Ridgefield, Conn., on August 24, 2014. |
| 1949 | Gano B. Haley, Monroe Township, N.J., on October 19, 2014. |
| | Edgar M. Housepian, neurosurgeon and professor, Hackensack, N.J., on November 14, 2014. |
| | Eugene D. McGahren Jr., attorney, Yonkers, N.Y., on January 2, 2015. |
| 1952 | Sidney Prager, dentist, Manchester, N.J., on January 19, 2015. |
| | Alfred P. Rubin, retired professor, Belmont, Mass., on November 30, 2014. |
| 1953 | Julius "Jules" L. Ross, financial executive, New York City, on December 4, 2014. |
| 1955 | Richard B. Knapp, physician, New York City, on November 29, 2014. |
| | Burnell D. Stripling, physician, Menominee, Mich., on December 19, 2014. |
| 1956 | William V. Silver, display industry executive, New York City, on May 8, 2013. |
| | Michael W. Vozick, professor and activist, New York City, on December 21, 2013. |
| 1957 | Otto H. Olsen, retired professor, Gainesville, Fla., on December 4, 2014. |
| 1960 | John H. Boone, attorney, Oakley, Calif., on October 24, 2014. |
| | Stephen B. Brown, attorney, New York City, on December 27, 2014. |
| | Elliot M. Olstein, attorney, Butler, N.J., on November 27, 2014. |
| 1962 | Anthony J. Forlano, retired hotel and hospitality management worker, Mount Pleasant, S.C., on December 13, 2014. |
| 1963 | David S. Chessler, retired economist, Waltham, Mass., on November 19, 2014. |
| | Alan S. Foust Jr., Algard, Norway, on November 19, 2014. |
| 1965 | Donald A. Ursem, technology executive, Tucson, Ariz., on September 1, 2014. |
| 1975 | Robert S. Schwartz, Forest Hills, N.Y., on July 1, 2014. |
| 2009 | Natasha S. Chichilnisky-Heal, graduate student, Hopewell Junction, N.Y., on November 18, 2014. |
1940
Wallace M. "Wally" Shaw, retired anesthesiologist and professor, Philadelphia, on January 2, 2015. Born in New York City on June 21, 1919, Shaw was married to Geraldine "Gerry" Sax BC'40 from 1942 until her death in 2003. After medical school (NYU, 1943), Shaw served in Britain in WWII, attaining the rank of major. He was director of anesthesiology at then-named Mid-Island Hospital, Bethpage, N.Y., for 36 years, retiring in 1989. Shaw was assistant clinical professor of anesthesiology at the Albert Einstein College of Medicine for 20 years. He held offices in local, state and national medical societies, and published 18 scientific journal articles. An avid filmmaker, Shaw became the highest-ranked amateur filmmaker in the Photographic Society of America, winning awards worldwide, and was president of the Society of Amateur Cinematographers and Video Makers. He built or fixed (for free) many things for many people. No fix was more significant than reviving his wife when her heart and breathing stopped. They had another 28 wonderful years together. Shaw is survived by his sons, Cary, Richard TC'68 and James E. "Jim" '71, LAW'75; five grandchildren, including Amy Shaw '08; and companion Pearl Novick.
1945
Grover C. Smith, retired professor, Durham, N.C., on June 10, 2014. Born on September 6, 1923, in Atlanta, Smith attended public schools and four times won the annual statewide high school competition in Latin. He entered Columbia with a full scholarship, joined the Debate Council and wrote for Jester and the Columbia Review. Elected to Philolexian in 1943, he was awarded the society's poetry prize. Smith earned a B.A. with honors in English literature, then an M.A., also in 1945, and a Ph.D., in 1950, both in English and comparative literature from GSAS. He was the Alexander M. Proudfit Fellow in Letters 1945–46. Smith taught at Rutgers and Yale and then for 41 years at Duke, retiring in 1993. His publications include T.S. Eliot's Poetry and Plays: A Study in Sources and Meaning; Letters of Aldous Huxley; Waste Land; and T.S. Eliot and the Use of Memory. He held Guggenheim and NEH fellowships and was a member of the National Association of Scholars and an honorary member of The T.S. Eliot Society, which he led as president 1989–91. Smith is survived by his second wife, Dulcie Barbara Soper Smith; four children; and two grandchildren.
1947
Robert W. Minners, restaurant supply executive, Stratton Mountain, Vt., on July 21, 2014. Born on June 17, 1925, in New York City, Minners enlisted in the Army and served in the Japanese theater in WWII. In 1953 he founded Minners Design in New York City, which soon became known as the premier firm in the china, glass and silver area of the hotel and restaurant industry. Throughout his life Minners was an avid skier and competitive tennis player. He was a charter member of the Stratton Mountain Country Club. He and his wife, Maria, split their time between Johns Island and Stratton Mountain with his last years spent in Stratton. Memorial contributions may be made to Visiting Nurse Association and Hospice of Vermont and New Hampshire, 66 Benning St., Ste 6, West Lebanon, NH 03784.
1948
Norman Kelvin, retired professor, New York City, on April 14, 2014. Kelvin received a scholarship to the College and attended until he entered the Army in July 1943. He served in the Medical Corps as an X-ray technician at Schick General Hospital in Clinton, Iowa, and in the Philippines. He was discharged in March 1946 and returned to Columbia, financed by the GI Bill. When Kelvin returned to Columbia it was as a pre-med but he quickly discovered that he wanted to study literature. He earned an M.Phil. in 1950 and a Ph.D. in 1960, both in English and comparative literature from GSAS. His dissertation topic was George Meredith and was published in 1961 by Stanford University Press as A Troubled Eden: Nature and Society in the Works of George Meredith. Kelvin later wrote E.M. Forster (1967). As a graduate student he taught at Rutgers and at Columbia. He began teaching at City College in 1961 and remained there and at the CUNY Graduate Center until he retired as Distinguished Professor in 2006. Kelvin wrote poetry and also drew and painted throughout his life. He married Phyllis in 1956. She survives him, as do their daughters, Elizabeth and Jane.
1950
George S. Fabian
, Bryn Mawr, Pa., on June 7, 2014. Fabian was born in Budapest and immigrated to the United States in 1947. He earned an M.B.A. from Chicago and had a prolific career in market research and advertising; he was active and respected in industry groups. Fabian was elected to the Market Research Council Hall of Fame in 2009. He was a music lover, passionate reader, tennis player, skier and traveler. He is survived by his wife of 49 years, Norma; son, Andrew; daughter, Jennifer; son-in-law, Vincent; and two granddaughters. Memorial contributions may be made to
The Multiple Myeloma Research Foundation
, Attn.: The George and Norma Fabian Fund, 383 Main Ave., 5th Fl., Norwalk, CT 06851.

James B. Horton, retired magazine publishing executive, New York City, on June 29, 2014. Horton had a varied and distinguished career as a magazine executive, turning troubled magazines into successful and profitable icons of their decades. He graduated from Brooklyn Friends School and earned an M.B.A. from NYU in 1960. Horton spent his early career at The Wall Street Journal, Curtis Publishing Co. and Young & Rubicam. As VP of CRM and general manager of its magazine publishing division (1969–73) he turned Psychology Today from a losing operation into a highly profitable magazine and launched Intellectual Digest. He was general manager of Dow Jones' National Observer (1975–76) and group VP for business affairs at Playboy Enterprises (1976–78), where he launched Food & Wine. As president and CEO of HAL Publications (1980–86), Horton took Working Woman from bankruptcy to one of America's "hottest" magazines, as recognized by Adweek in 1982 and 1983, and acquired Success. Horton was an adjunct professor of publishing at NYU (1980–86), a member of Ex-Members of Squadron A, Veteran Corps of Artillery, Sigma Chi (a Significant Sig) and the University Club. He is survived by his wife, Ines; daughters, Elizabeth, Jennifer and Christiana; and a granddaughter.
1951
Robert T. Snyder
, judge and attorney, New York City, on December 9, 2014. Snyder was born in the Bronx on April 7, 1930, and grew up on Long Beach on Long Island. He was president of the Class of 1951 and a 1955 alumnus of the Law School. Snyder was a labor lawyer and served 19 years as a judge with the National Labor Relations Board. In recent years he was an arbitrator. Snyder played tennis throughout his life and followed Columbia's football, basketball and baseball teams. He played jazz as a teenager and then at the College as manager of the Marching Band. Turning to classical music as an adult, he participated in chamber music groups in Sag Harbor, Manhattan and Sanibel, Fla., and played clarinet in the Sag Harbor Community Band. Sag Harbor had been Snyder's second home since 1970 and he contributed to the book Voices of Sag Harbor: A Village Remembered. He is survived by his wife, Elaine Congress; son, Adam; daughter-in-law, Cece Cutler; cousin, Joan; Adam's mother, Patricia Stegman; and one grandson. A memorial event is planned for March 28 in New York City. For details, email
congress@fordham.edu
. Memorial contributions may be made to Amnesty International, Doctors Without Borders, Channel 13 or American Friends Service Committee.
1956
Edward J. Grossman, chemist, Las Vegas, on May 10, 2014. Grossman was born on August 30, 1935, in Brooklyn, N.Y. There, he married his first love, Ronnie. While earning an M.A. (1957) and Ph.D. (1960), both in chemistry and both from GSAS, he became known as "Eddie Chase, the rock and roll chemist of Columbia," for his musical collaboration with his future brother-in-law, Neil Sedaka. In 1978, Grossman moved his family to Las Vegas to become chief chemist for Rom-Amer Pharmaceuticals. He was an avid bowler and golfer. In 1993, he remarried, to Charlene Jennings. She survives him, as do his sons, Gary and Barry, and their wives, Tahimi and Theresa; stepdaughter, Vicki; and six grandchildren. Memorial contributions may be made to Nathan Adelson Hospice Foundation.
1961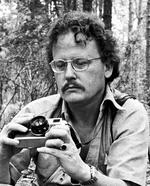 Wolf von dem Bussche
, photographer, Mission Viejo, Calif., on August 12, 2014. Von dem Bussche was born on February 13, 1934, in Germany into an aristocratic family that traces its roots to the 12th century. His parents were Adolf and Margot von dem Bussche and his first cousin and godfather, Axel von dem Bussche, was one of the few conspirators against Adolf Hitler to survive. At 15, von dem Bussche came alone to New York City, where he attended high school. At the College, he studied art history and painting but his tenure was interrupted by two years of service in the Army; he was stationed in Germany as an interpreter and translator. Encouraged by his friend Andre Kertèsz, von dem Bussche took up photography, achieving success in journalism, commercial work and art photography, with pictures in many museums, libraries and private collections. He is survived by his son, Nicolas; daughter-in-law, Mary; and three grandchildren. His wife of 51 years, Judy, died in 2013.
1970
Holland L. Hendrix, seminary president emeritus, Albuquerque, N.M., on November 26, 2014. Hendrix first went to Union Theological Seminary as a student. In 1975 he graduated with two degrees: an M.Div. and an S.T.M. He then undertook doctoral study in New Testament at Harvard Divinity School, where he earned a Th.D. Before returning to Union in 1990 as academic dean and associate professor of New Testament, Hendrix taught at Haverford and Barnard, where he was also director of academic development. During his Barnard years he also taught at Union. His doctoral dissertation centered on archeological study of Greek cities of the New Testament era and the institution of "benefactor" in the life of those cities. Hendrix was the author most notably of Thessalonicans Honor Romans. Elected president of Union in spring 1991, Hendrix was not an ordained minister but he was an active member of the Southern Baptist Church growing up. He later switched his denominational affiliation to Unitarian Universalist and was the first Unitarian president of Union. After leaving Union, he served in various other organizations. Hendrix is survived by his brother Dee and Dee's wife, Charla; three nieces; and three nephews. His brother Clyde predeceased him.
1972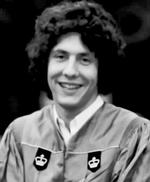 George P. Nikitovich
, retired stockbroker, Monségur, France, on June 10, 2014. Born in La Réole, France, Nikitovich grew up in New Jersey, attending Abraham Lincoln H.S. in Roselle. He earned a B.A. in history and Spanish and in 1975 an M.B.A. from the Business School. Fluent in English, French, Spanish and Serbo-Croatian, Nikitovich was a stockbroker for 30 years, specializing in the management of investment portfolios for foreign clients. He was passionate about trout fishing and environmental protection. His survivors include his children, Maia and Austen; a grandson; his father; his siblings, Maia, Vesna and Paul; and seven nieces and nephews. Condolences may be sent to 425 Riverside Dr., #10F, New York, NY 10025, and memorial contributions may be sent to Riverkeeper or Trout Unlimited.
1978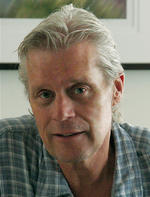 Peter C. McAlevey
, film producer, Los Angeles, on August 15, 2014. For most of his career, McAlevey was a Hollywood film executive,
producer and marketer. He began his career as a staff writer for Newsweek's "Inside Sports." He contributed to entertainment news and was soon recruited by Jeffrey Katzenberg to join the then-new regime at Disney. While there, Michael Douglas asked McAlevey to help start Stonebridge, Douglas' production company at Columbia Pictures. There, McAlevey produced hits such as Flatliners, Double Impact and Radio Flyer. He later produced the Toronto Film Festival-winning, semi-autobiographical Hard Promises. In 2008, McAlevey took a small, BBC co-production documentary, Screamers, and made it into an American Documentary Film Festival-award winner, a U.S. theatrical hit and Cannes Film Festival debut. In the 1970s, McAlevey was a roadie for the New York Dolls and toured with them and The Rolling Stones. As a Columbia student, he was twice invited to lecture on James Joyce at Trinity College Dublin. McAlevey is survived by his wife, Melissa Hufjay McAlevey; their daughters, Rowan and Bailey; and two adult sons, Harry and Sean. A college education fund has been established for his daughters: McAlevey Education Fund, PO Box 4166, West Hills, CA, 91308-4166.
2018
Joshua Villa, student, Azusa, Calif., on December 5, 2014. Villa graduated from Gladstone H.S. in Covina, Calif. An honors student who excelled in math and swam on the Gladstone swim team, he was chosen by a faculty panel to speak at his high school graduation. At the College, he was active in the Columbia Mentoring Initiative and Proud Colors. He also was the first-year representative of the Columbia Queer Alliance. Among his survivors are his parents, Gerardo and Julietta; and brothers, Gerardo and Jeffrey.
Lisa Palladino