Bookshelf
Crime and Punishment by Fyodor Dostoevsky, adapted by Joseph Cow­ley '44. Cowley adapts Dostoevsky's legendary 1866 novel for ESL stu­dents, cutting each chapter down to only a few pages (iUniverse, $11.95).
Poetic Craft and Authorial Design in Shakespeare, Keats, T.S. Eliot, and Henry James, with Two Essays on the Pygmalion Legend by George T. Wright '45. Wright, professor emeritus of English at the University of Minnesota, assembles a collection of his essays from as long as 30 years ago in this book of literary criticism (Edwin Mellen Press, $119.95).
Reflections on Medicine: Essays by Robert U. Massey, M.D. by Dr. Robert U. Massey, edited by Dr. Martin Duke '50. This collection of 70 of Massey's monthly columns for Connecticut Medicine from 1973–2005 addresses issues that remain relevant for physicians, such as medical ethics and morality and medical technolo­gies (Gordian Knot Books, $21.95).
The Floodplain by Anthony Rob­inson '53. Mother and wife Chloe Forrester is forced to choose be­tween her marriage and a relation­ship with a charismatic psychiatrist in this novel set in 1970s America (Codhill Press, $20).
Dr. Bernstein's Diabetes Solution: A Complete Guide to Achieving Normal Blood Sugars by Dr. Richard Bernstein '54. In the fourth edition of his "bible for diabetics," Bernstein updates his practical approach to maintaining normal blood sugar levels, curbing carbohydrate crav­ings and overeating (Little, Brown and Co., $29.99).
Self Cure: You Can Do More for Your Health Than Your Doctor Can by Dr. Mark J. Sicherman '56 with Chuck Stormon. In this manual for improving health and prevent­ing disease, Sicherman presents principles of mind/body medicine to help readers transform their health (CreateSpace, $17.95).
Resurrecting Democracy: A Citizen's Call for a Centrist Third Party by Dr. Robert A. Levine '58. Levine, a Vietnam veteran, decries the partisanship and influence of special interests in Washington, D.C., and calls for a strong third party to bring about change (The Editing Co., $12.95).
Useful Star Names: With Nebulas and Other Celestial Features by Thomas Wm. Hamilton '60. In this aid for stargazers, Hamilton, a retired astronomy professor, sets out a comprehensive list of the 88 constellations and explains how to calculate their brightness and loca­tions (Strategic Book Group, $12.97).
Sculptors at Work: Interviews About the Creative Process by Victor M. Cassidy '62. Cassidy, an art critic and journalist, talks with internationally and regionally known sculptors about their artis­tic techniques (McFarland, $40).
The Case for Polarized Politics: Why America Needs Social Conservatism by Jeffrey Bell '65. The author contends that social conservatism remains essential to American politics as an alterna­tive to the "liberal enlightenment" and sexual revolution of the 1960s (Encounter Books, $25.95).
Lizard World by Terry Richard Ba­zes '70. A New Jersey dentist ends up in the clutches of a depraved family of amateur surgeons living in a Florida swamp in Bazes' novel (Livingston Press, $33).
Diary of a Company Man: Losing a Job, Finding a Life by James S. Kunen '70. In this memoir, Kunen recounts being laid off from Time Warner and finding himself "too young to retire and too old to hire." He chronicles his search for mean­ing in his life and his decision to teach English to immigrants (Lyons Press, $24.95).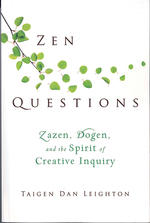 Zen Questions: Zazen, Dogen, and the Spirit of Creative Inquiry by Taigen Dan Leighton '71. Leighton, a Sōtō Zen priest, introduces and expands the contemporary under­standing of Buddhist teachings, explaining that Zen awareness is based on constant questioning, and shows how it is found in artistic works from a Bob Dylan song to a Wallace Stevens poem (Wisdom Publications, $17.95).
A Clockwork Counterpoint: The Music and Literature of Anthony Burgess by Paul Phillips '78. Phil­lips examines the role of music in the writing and life of A Clockwork Orange author Burgess (Manches­ter University Press, $89.95).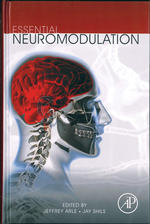 Essential Neuromodulation edited by Jeffrey Arle '86 and Jay Shils. The authors detail the clinical methods and potential benefits of neuro­modulation, an emerging field of neurology that uses electrical, chemical and mechanical interven­tions to heal disorders such as Parkinson's disease and epilepsy (Academic Press, $125).
Invisible Families: Gay Identities, Relationships, and Motherhood among Black Women by Mignon Moore '92. Moore draws attention to the family life of gay women of color and analyzes how they under­stand their sexual orientation, find partners and form families (Univer­sity of California Press, $26.95).
Lineages of Political Society: Stud­ies in Postcolonial Democracy by Partha Chatterjee, professor of anthro­pology. In this series of interlocking essays, Chatterjee examines the connection between liberal political thought and western imperialism (Columbia University Press, $27.50).
Rites of Return: Diaspora Poetics and the Politics of Memory edited by Marianne Hirsch, the William Pe­terfield Trent Professor of English and Comparative Literature; and Nancy K. Miller. This collection of essays from 24 writers, historians, literary and cultural critics, anthro­pologists, sociologists and other commentators examines the legacy of various historical injustices and considers how to acknowledge and repair the damage (Columbia University Press, $27.50).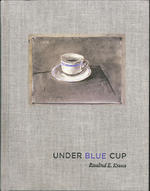 Under Blue Cup by Rosalind E. Krauss, University Professor. Open­ing with "Late in 1999, my brain erupted …" Krauss delves into the experience of having an aneurysm and her recovery (MIT Press, $24.95).
Economies of Abandonment: Social Belonging and Endurance in Late Liberalism by Elizabeth A. Povinelli, professor of anthropology. Povi­nelli uses her ethnographic work in Australia and the United States, along with critical readings of legal, academic and activist texts, to ex­plore how "alternative social worlds and projects generate new possibili­ties of life in the context of ordinary and extraordinary acts of neglect and surveillance" (Duke University Press, $22.95).
Benjamin W. Gittelson '15