Letters to the Editor
Coeducation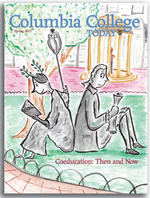 A hearty thanks for the inspiring and won­derful coverage of Columbia College's mi­gration to coeducation (Spring 2012). As an enthusiastic member of the second class of Columbia College women (a distinction that I wear proudly to this day), this issue brought a wide and long-lasting smile to my face.
Arriving on campus in fall 1984, I was lucky to have one class ahead of me — some footsteps to follow but with enough opportunity left to embrace. Having intro­duced field hockey to Columbia Athletics by way of a club sport that fall — gather­ing on the lawns in front of Butler Library — and working to become the first female manager of the men's varsity basketball team, I felt particularly blessed to be able to make my imprint on the female experi­ence at Columbia.
I can only hope that today's "lionesses," and those to come, will find ways to make their own "first" contributions to Morn­ingside Heights, embracing opportunities that fuel their passions, whatever they may be. Our campus will be the richer for their efforts.
Stephanie Schwartz '88
FAIRFIELD, CONN
Band Memorabilia?
Attention alumni: Do you have a great pho­to or video of the Marching Band at a foot­ball game? An old Concert Band or Wind Ensemble audio recording or program? A backstage shot from the time the band played in the 1985 feature film Turk 182! or for Johnny Carson or David Letterman? An old uniform or other band souvenir?
The Columbia University Marching Band Alumni Council is searching for memorabilia for a campus exhibit to cover the band from its start in 1904 to today, in all its incarnations: Marching Band, Concert (or Symphonic) Band and Wind Ensemble. We'd like to hear from anyone with band artifacts and memorabilia. We'll arrange to borrow or, if possible, duplicate your offering — which­ever you choose.
In the 1930s, Columbia's band played Carnegie Hall, cut a record for the Bruns­wick label, and appeared in a motion picture short, Meet the Professor. Descendants of band alumni may have material from those or other early appearances; we're interested in those, too.
I was the head manager from 1964–65 and am coordinating the exhibit effort. I will be pleased to hear from anyone with material or leads at jdonaldsmith65@comcast.net.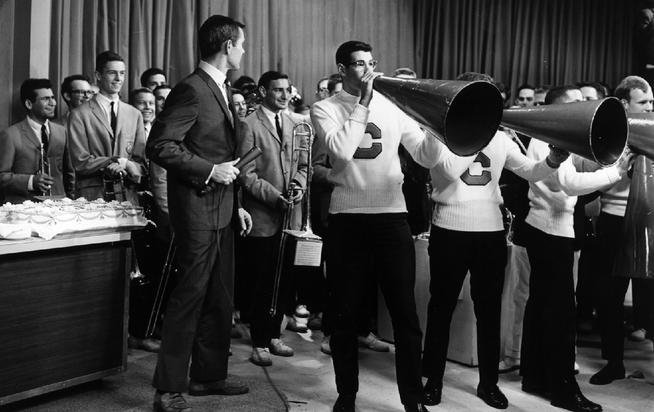 J. Donald Smith '65
CAMBRIDGE, MASS.
Behind the Core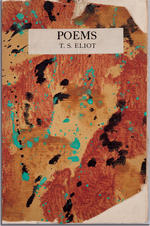 Your publication of "A Look Behind the Core Curriculum" (Around the Quads, Spring 2012) showcased a tremendous resource for alumni looking to reconnect with that venerable, cherished Core.
Browsing through the online exhibits, I felt memory after memory flooding back, filling me with a longing for those late nights spent in Butler stacks studying the likes of Plato, Aristophanes and Woolf. In those days, reading 300 pages a night was nothing. The thirst for knowledge drove me on! And not just CC and Lit Hum. I re­call arguing so heatedly with John Atlas '09 on the merits of surrealism versus pointil­lism after one Art Hum class that we broke off our friendship and didn't speak to each other for a week! Eventually we came to our senses and reconciled, acknowledging the value of both artistic styles.
Good memories! Thank you, Karla Nielsen, for creating the online exhibit, and thank you, CCT, for bringing it to our attention.
Michael Tull Lock '08
MADISON, WIS.
Access the exhibit on Contemporary Civilization.
Access the exhibit on Literature Humanities.
Remembering Piero Weiss '50
I join Peter Jacoby '71 in mourning the death of Piero Weiss '50, '70 GSAS (Winter 2011–12), for I, too, had him as my instruc­tor in Music Humanities, and he was in­deed a knowledgeable, witty and inspir­ing teacher. I recall that at the time, spring 1965, he was engaged in translating and editing a selection of composers' letters.
Perhaps I may be permitted to add a comment here about CCT's relation to some of our former instructors. It is understandable that the passing of so internationally renowned a figure as Edward Said (my Litera­ture Humanities teacher; we ar­rived at Columbia together, in fall 1963) should receive wide notice. But we were also taught, and of­ten not taught less well, by gradu­ate students, whose appearance in these pages is rare. In the same spirit Jacoby showed, I should like to recall and celebrate two outstanding graduate instructors I had in my freshman year.
Peter Shaw '65 GSAS taught freshman English with wonder­ful verve and rigor; I give him credit for making me a decent writer and reader. While I was teaching at Columbia in the 1970s, I had the pleasure of running into him on Broadway, sharing a beer at The West End and catching up with him; by then he was a professor of English at SUNY Stony Brook. For Contemporary Civilization I had another remarkable in­structor, Joseph Ransdell '66 GSAS, then a graduate student in philosophy, who suc­ceeded in making the manifold turns and controversies of western thought not only intelligible to a class of raw freshmen but also deeply interesting and engaging. Nei­ther of these two men, unfortunately, can read these simple homages: Shaw died in 1995, Ransdell in 2010.
Joseph B. Solodow '67
WOODBRIDGE, CONN.
ROTC
I read the recent letters of Professor Allen Silver (Winter 2011–12) and David Stern '66, '72 GSAS (Fall 2011, Spring 2012) on the return of NROTC to Columbia. My perspective is a personal one as a Colum­bia NROTC graduate and a retired busi­nessman and Naval Reserve officer.
NROTC provided several dozen full scholarships per class to Columbia, allow­ing scarce College financial aid dollars to reach more students. I benefited from one of those scholarships.
My Columbia education served me well throughout my business and military careers. My military experience taught me to think in terms larger than myself, a useful perspective in my personal and business lives. My military training provided the technical foundation for my business career in aviation as well as early exposure to organizational and people management.
I believe the breadth and depth of my Columbia education allowed me to contribute to the organizations and individuals I worked with. The experience gained in my military and business communities allowed me to offer a cross perspective to each.
I believe our country will maintain a sizable military. This will keep avenues of contact between civil and military valuable even as our all-volunteer forces have reduced the direct exposure of civilians to military life.
Columbia, our military and our country all benefit from NROTC. I welcome its men and women back to the Morningside community.
Michael K. Moore '65
PARKER, COLO.