Obituaries
1931
Fred W. Farwell, retired geologist, consulting mineralogist, Stam­ford, Conn., on February 1, 2011. Farwell was born in Keene, N.H., on November 9, 1910. He was educated in Leonia, N.J., public schools. At Columbia he earned a B.A. in American history and in 1936 an M.A. in geology. In 1937 he married Katharine Doane Pier of New York City, whom he met at a Wyoming geological fieldwork camp several summers earlier. From 1937–41 Farwell was a geolo­gist for the American Smelting and Refining Company in Mexico. He taught for a year as an assistant professor at the Colorado School of Mines and during WWII served in the Strategic Minerals Program of the U.S. Geological Survey, work­ing in various regions of the Rocky Mountains. From 1946–72 Farwell worked at the Research Labora­tories of American Cyanamid in Stamford. He was a consulting mineralogist after his retirement. Farwell was predeceased by his wife; sister Alice Farwell McCann; and one great-grandson. He is survived by his children, Nancy Beals, Calvin, Elizabeth Harman and Roy; 14 grandchildren; and 20 great-grandchildren. Memorial contributions may be made to the American Cancer Society, 372 Danbury Rd., Ste 159, Wilton, CT 06897.
1936
Zachary B. "Bert" Friedenberg, physician, professor of orthopedic surgery, Philadelphia, on January 27, 2011. After graduating from P&S in 1939 and following an internship at Kings County Hospital, New York City, Friedenberg served in WWII as a surgeon in the 95th Evacua­tion Hospital, an advanced army field hospital, in North Africa, Italy, France and Germany and partici­pated in three D-Day landings. He was honored with several commendations. After the war, he joined Penn's School of Medicine, where he attained the rank of full professor of orthopedic surgery. Though he maintained a private practice, his interests were teaching and research. Friedenberg became a SCUBA diver and filmed undersea life throughout the world, receiving an award from Jacques Cousteau for one of his films. He was a world traveler, par­ticularly in the Middle East and Asia, and published numerous books on medical history. He was predeceased by his first wife and mother of his children, Ruth Stratton, in 1966. He leaves his wife of 43 years, Kathleen; son, Steven, and his wife, Kathleen; daughter, Joan Hayden, and her husband, Francis; brothers, Stanley and his wife, Marilyn, and Richard and his wife, Gloria; sister, Vivian Gluck; and two grandchildren. Memorial contributions may be made to the College of Physicians of Philadelphia, 19 S. Twenty-Second St., Philadelphia, PA 19103.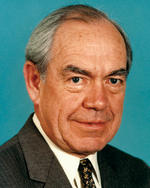 Clarence C. Eich '42
1942
Clarence C. Eich, retired, e.v.p., Decatur, Ga., on January 8, 2011. Eich was born in Cleveland, graduated from the College with an A.B. and in 1943 from Engineer­ing with a B.S. He then served in the Navy, where he tested depth charges. After the war, Eich joined Combustion Engineering, where he was a mechanical engineer until 1962, when he went to work for Foster Wheeler Corp. as an assistant manager. He was elected an e.v.p. in 1981, an office he held until his 1984 retirement. Eich was issued a number of patents for new designs and products for power generation. In 2001 he was named "Volunteer of the Year" by the State of New Jersey Division of Parks and Forestry in recognition of his efforts on behalf of the Canal Society of New Jersey. Eich trav­eled the world with his wife of 65 years, Ellen. He also enjoyed golf and gardening. Eich is survived by his wife; children Mary Eich and Randy Albelda, Robert Eich and Kari Lemay, and Claire and Jim Newbury; two grandchildren; and two great-grandchildren. Memorial contributions may be made to the Canal Society of New Jersey, PO Box 737, Morristown, NJ 07963.
1945
Carter H. Golembe, retired author and banking economist, Delray Beach, Fla., on December 18, 2010. Golembe was born in Liberty, N.Y., on April 21, 1924, the son of Harry '17, '19 P&S. After returning from WWII with a Purple Heart, he earned an A.B. and then in 1952 an M.A. and Ph.D. from GSAS. He completed an LL.B. at the George Washington University. Golembe joined the FDIC in 1951 and worked for Sen. Wallace Bennett and the American Bankers Association. From 1966–89 he headed a bank-consulting firm, Golembe Associ­ates, and chaired the Secura Group until 1994. He also founded the International Financial Conference and was a director of Barnett Banks. He wrote The Golembe Reports and his book, But I Never Made a Loan: My Career in Banking — The Early Years, is an insider's account of banking in postwar America. Surviving are his wife, Patricia; sons, Gregory and Christopher; four grandchildren; four great-grandchildren; and brother, John '62. Memorial contributions may be made to the Carter H. Golembe Scholarship Fund c/o Columbia College Fund, Columbia Alumni Center, 622 W. 113th St., MC 4530, 3rd Fl., New York, NY 10025.
1946
Marvin L. Aronson, psychotherapist, Mount Vernon, N.Y., on Feb- ruary 27, 2011. Born on May 3, 1925, Aronson grew up in Borough Park, Brooklyn, N.Y. He earned an M.A. in psychology from GSAS in 1947 and a Ph.D. in psychology from Michigan in 1951. Aronson maintained a private practice until his death and also was director of the Group Psychotherapy Training Department of the Postgraduate Center for Mental Health in New York from 1971–2001. The program brought together psychiatrists, psychologists, psychiatric social workers and psychiatric nurses to study in an atmosphere of acceptance and warmth coupled with rigorous clinical training. In 2006, Aronson received the Award for Outstanding Contributions in Education and Training in the Field of Group Psychotherapy from the National Registry of Certified Group Psychotherapists. He also was a passionate supporter of Is­rael and maintained close relation­ships with family and professional colleagues there. In addition to his wife of 62 years, Helen, Aronson is survived by his son, David; daugh­ter, Ruth; sisters, Barbara Margolin and Judith; brother, Norman; sister-in-law Annette Zimmerman; and four grandchildren. Memorial contributions may be made to the Group Psychotherapy Foundation, 25 E. 21st St., 6th Fl., New York, NY 10010, with an indication that they are for the scholarship in Aronson's name.
1951
Jeremy Gaige, newspaperman and chess archivist, Philadelphia, on February 19, 2011. A native of Peekskill, N.Y., Gaige gradu­ated from Phillips Academy in Andover, Mass. During WWII, he served in the Army Medical Corps and then matriculated at the College. He began his journal­ism career as a copy boy at The New York Times and contributed obituaries to the New York Herald Tribune. He was later a radio and television editor at the Syracuse Herald-Journal, editorial editor at the Toledo Blade and a reporter at The Wall Street Journal. While at the Journal, he met his future wife, Harriet Oken. They were married in February 1959. Two weeks later, Gaige joined Philadelphia's Eve­ning Bulletin. He was a copyedi­tor in the business section when the paper closed in 1982. In the early 1960s, while an editor at the Bulletin, Gaige began compiling detailed records of chess events, particularly tournaments, and collecting data about players and writers. He set up a printing press in his basement and hand-set type to produce six volumes of tourna­ment cross tables played from 1851–1980. He also self-published other books and booklets. In addi­tion to his wife, Gaige is survived by a daughter, Monica Gaige-Rosenweig, and a granddaughter.
OTHER DEATHS REPORTED
Columbia College Today also has learned of the following deaths. Complete obituaries will be published in an upcoming issue, pending receipt of information. Due to the volume of obituaries that CCT receives, it may take several issues for the complete obituary to appear.
| | |
| --- | --- |
| 1930 | Malcolm S. Mason, legal counsel to federal agencies, Earlysville, Va., on November 1, 2011. |
| 1931 | Paul E. Queneau, engineer, Hanover, N.H., on March 31, 2012. |
| 1932 | Leonard S. Bases, otolaryngologist and surgeon, Sarasota, Fla., on January 25, 2012. |
| 1936 | Irwin Grossman, president of clothing manufacturing company, Roslyn, N.Y., on March 1, 2012. |
| 1939 | Thomas P. Armstrong, retired business administrator, Russell, Mass., on April 15, 2012. |
| 1940 | Gilbert H. Glaser, retired medical school professor, North Haven, Conn., on January 21, 2012. |
| 1941 | John T. Beaudouin, retired editor-in-chief and publishing v.p., Palm Beach, Fla., on May 3, 2012. |
| | Louis Cohn-Haft, retired professor, Castellina in Chianti, Siena, Italy, on November 15, 2011. |
| 1942 | Paul W. Hoffert, vascular surgeon, Tucson, Ariz., on February 6, 2012. |
| 1943 | Sidney Warschausky, retired educator, Ann Arbor, Mich., on April 9, 2011. |
| 1944 | John D. Brereton, retired academic administrator, Chestertown, Md., on April 28, 2012. |
| | Mort Lindsey, orchestra leader and composer, Malibu, Calif., on May 4, 2012. |
| 1947 | Edward M. Cramer, intellectual property attorney, Englewood, N.J., on May 1, 2012. |
| | Norton D. Zinder, molecular biologist, New York City, on February 3, 2012. |
| 1948 | John P. Corn Sr., insurance agent and attorney, Little Rock, Ark., on February 24, 2012. |
| | Richard Stang, professor emeritus, St. Louis, Mo., on December 14, 2011. |
| 1949 | Joseph S. Karas, retired physician, Rumford, R.I., on May 14, 2012. |
| | Thomas M. D'Ambrosio, Coral Springs, Fla., on February 20, 2012. |
| 1950 | Richard D. Cushman, retired v.p. and general manager, Auburn, Calif., on November 9, 2011. |
| | Jerome R. Kaye, Somerset, N.J., on April 11, 2012. |
| | William A. Maloy, Waldorf, Md., on March 3, 2012. |
| | Jay K. Poust, wine importer, New York City, on February 4, 2012. |
| 1951 | Walter G. Berghahn, retired v.p. of manufacturing, Gilford, N.H., on February 7, 2012. |
| | John J. "Jim" Evans, retired systems analyst, naval lieutenant commander, Culpeper, Va., on March 6, 2012. |
| | Francis L. "Frank" Raimondo, real estate development and construction consultant, Newton, N.J., on December 7, 2011. |
| | Theodore J. Schwiebert, Stamford, Conn., on October 30, 2011. |
| | Robert C. Silver, attorney and naval aviator, Auburndale, Mass., on January 15, 2012. |
| 1952 | Richard B. Kiltie, Warrnambool, Australia, on August 19, 2010. |
| 1954 | James Z. Ginos, Carlsbad, Calif., on November 29, 2010. |
| 1955 | Philip D. Bleser, Bonita Springs, Fla., on October 28, 2011. |
| | Francis J.S. Hughes, New York City, on December 9, 2010. |
| | Stuart M. Kaback, retired scientific adviser, Cranford, N.J., on February 13, 2012. |
| | Donald P. McDonough, West Palm Beach, Fla., on December 14, 2011. |
| | Morris P. Tenner, Jamaica Estates, N.Y., on April 10, 2012. |
| 1956 | Stuart M. Glass, retired attorney, New York City, on February 5, 2012. |
| 1958 | Howard V. Dubin, dermatologist, Ann Arbor, Mich., on October 16, 2011. |
| | Howard B. Grunther, retired radiologist, New York City, on January 11, 2012. |
| | David J. Londoner, retired financial analyst, New York City, on May 11, 2012. |
| 1959 | Raphael J. "Ray" Osheroff, retired nephrologist, Cranford, N.J., on March 18, 2012. |
| 1960 | Barry S. Augenbraun, retired attorney, St. Petersburg, Fla., on September 20, 2011. |
| | Louis G. Gladstone, Menands, N.Y., on February 13, 2009. |
| | George E.B. Morren Jr., retired professor and former mayor, Rocky Hill, N.J., on September 29, 2011. |
| 1961 | Arthur D. Friedman, computer science researcher, professor and author, San Diego, on Octo­ber 24, 2011. |
| 1963 | William F. Finley Jr., actor, New York City, on April 14, 2012. |
| | Yoshiharu Fujisawa, retired CEO and chairman, Saitama-Ken, Japan, on March 15, 2012. |
| | Charles Kleinhaus, Jerusalem, Israel, on March 9, 2012. |
| | John Marovskis, Bronx, N.Y., on November 3, 2011. |
| 1964 | Howard W. Kissel, arts and theatre critic, New York City, on February 24, 2012. |
| | Howard I. Nusbaum, Englewood, N.J., on March 21, 2012. |
| | Alan B. Reis, attorney, New York City, on March 30, 2010. |
| 1965 | David R. Wallace, inventor, San Francisco, on March 2, 2012. |
| 1968 | John R. Tait, attorney, Lewiston, Idaho, on February 1, 2012. |
1955
Arnold J. Schwartz, radiologist, Stamford, Conn., on March 8, 2011. Born on July 25, 1933, Schwartz was raised on the Grand Con­course near Yankee Stadium and graduated from Bronx Science. After graduating from P&S in 1959 he completed a surgery internship at UCLA and a radiology residency at Columbia. He moved to Stam­ford in 1970 with his wife, Myna, and was a founding partner of Stamford Radiological Associates. During his career Schwartz was elected president of the Stamford Medical Association and was respected for anatomical expertise and his ability to solve difficult diagnostic dilemmas. For many years, he served on the boards of Temple Beth-El and the Bi-Cultural Day School and was active in local Jewish causes. He was predeceased in May 2000 by his wife and is survived by son and daughter-in-law Marc '90 and Kelly; son and daughter-in-law Robert and Erika; four grandchildren; and partner, Rhea Stein. Memorial contribu­tions may be sent to the Stamford Hospital's Bennett Cancer Center or to Temple Beth-El.
1957
Robert I. Brockman, architect, Haverford, Pa., on June 12, 2011. Brockman grew up in New York City. He rowed crew at Columbia and was a member of the Alpha Delta Phi Literary Fraternity. After college, he practiced field archaeol­ogy in New Mexico and South Da­kota. Brockman went on to study architecture at Penn and com­pleted commercial and residential projects in the Philadelphia region, Atlantic City, N.J., and in Africa, Canada and Europe. He enjoyed the outdoors and spent vacations camping and hiking in the national parks with his family. After being diagnosed with multiple sclerosis, Brockman studied tai chi and then Nia (non-impact aerobics). He practiced Nia in New Mexico and became an advocate for it in the Philadelphia area. Working with Bryn Mawr Hospital's cancer support group, his efforts led to the establishment of Nia classes there and at the Cancer Support Com­munity of Philadelphia. Brockman is survived by his wife, Jeannette; sons, Joshua '97J and George and his wife, Amy; two grandchildren; and brother, Alan. Memorial contributions may be made to the Cancer Support Community of Philadelphia.
1958
William W. Bartlett, retired finan­cial executive, Chappaqua, N.Y., on March 25, 2011. Bartlett was born in 1936 and earned an M.B.A. from the Business School in 1960. He had a long and distinguished career on Wall Street, starting at Citibank and Commercial Credit Corp. He went on to First Boston Corp., Dillon Read and Lehman Brothers, where he was s.v.p. He retired in 1998 as s.v.p. at Salomon Smith Barney. Knowledgeable about mortgage-backed securities, Bartlett was an adviser to Freddie Mac and wrote a monthly research publication, Executive Mortgage Report. He published articles on mortgage-backed securities in several financial journals and published two editions of his book, Mortgage Backed Securities: Products, Analysis, Trading. He was senior instructor in mortgage-backed securities for the New York Institute of Finance. Bartlett was predeceased by his wife, Francoise, on March 7, 2011, and is survived by his sons Courtney and his wife, Caroline, and Peter; three grandchildren; and brother, Raymond. Memorial contribu­tions may be made to The Green Mountain Club, 4711 Waterbury-Stowe Rd., Waterbury Center, VT 05677.
1964
Brian Safer, retired biochemist and researcher, Adelphi, Md., on February 6, 2011. Safer was born in New York City and earned a medical degree from Baylor in 1969. He earned a doctorate in biophysics from Penn in 1973. That year, he was awarded the Louis N. and Arnold M. Katz Basic Science Research Prize, an American Heart Association award given to young medical investigators. His research focused on mitochondria in the heart. Saf­er worked at the NIH from 1973 until retiring in 2003. His research was at the forefront of the study of protein synthesis, the process by which the genetic information in DNA is converted into protein. He helped discover and purify the components involved in this process and also helped determine how protein synthesis is regulated in the conversion of DNA to mes­senger RNA. Safer was chief of the molecular hematology branch of the National Heart Lung and Blood Institute. He served on editorial boards, wrote numerous publications and was granted patents for his discoveries. Safer's marriage to Nancy Dietz Safer ended in divorce. Survivors in­clude his children, Jillian Torgan and Mattie; mother, Anna; and two grandchildren.
1976
Josiah T. Greenberg, attorney, Montclair, N.J., on January 5, 2011. Greenberg initially matriculated at GS, then entered the College after one semester. He left the College in 1978, after his junior year, to at­tend the Law School, from which he graduated in 1981. Greenberg is survived by his wife, Janette; daughters, Jessica '12 and Julia; mother, Sema Greenberg; father, former Dean of the College Jack Greenberg '45, '48L, and his wife, Debbie '57L; and siblings David, Ezra, Sarah '86 GS, Suzanne and Billy Cole '84. Memorial contribu­tions may be made to the Mont­clair Volunteer Ambulance Unit, 95 Walnut St., Montclair, NJ 07042 or to the Montclair Public Library, 50 S. Fullerton Ave., Montclair, NJ 07042.
1988
Nancy E. McAdoo, communica­tions/knowledge exchange content manager, Medford, Mass., on Janu­ary 15, 2011. McAdoo was born in Longview, Wash., on June 29, 1966, and later moved with her family to North Carolina, Minnesota and Idaho. She attended schools in Lewiston, Idaho, graduated from the Northfield Mount Hermon School in Northfield, Mass., and from the College with a B.A. in philosophy. McAdoo spent much of her youth in Lewiston and was active in music and performing arts. She danced and played flute, piano and violin. Her interest in social justice, women's rights and world issues expanded through­out her life. McAdoo had been a resident of the Boston area (Cam­bridge, Somerville and Medford, Mass.) for nearly 25 years. During the three years prior to her death, McAdoo worked with Manage­ment Sciences for Health, an international health care NGO in Cambridge, Mass., as its commu­nications/knowledge exchange content manager. In previous years she was a barista and retail sales­person, a freelance academic publi­cation editor, an editorial associate and an assistant editor. Survivors include her father, James; mother, Rita; sister, Laura; and brother, J. Matthew. Memorial contributions may be made to Doctors Without Borders, the Massachusetts Society for the Prevention of Cruelty to Animals or Partners in Health.
Lisa Palladino