Around the Quads
Alumni in the News
By Alex Sachare '71
Eric Garcetti '92, '95 SIPA won his bid to become Los Angeles mayor on May 21, defeating city controller Wendy Greuel in a runoff election that ended a race that lasted nearly two years. Garcetti, a city councilman since 2001 who is considered a moderate Democrat, is the son of Gil Garcetti, a former district attorney who became famous for prosecuting O.J. Simpson, and a grandson of Mexican immigrants who trace their roots to Italy. His multicultural heritage is considered an asset in a city as diverse as Los Angeles.
"Los Angeles is ready to put the recession in the rearview mirror and become the city of opportunity that I grew up in once again," Garcetti told his supporters. "It's time for Los Angeles not just to be a big city, but a great city once again."
Four alumni were on the National Law Journal's list of "The 100 Most Influential Lawyers in America," released in March: Lanny Breuer '80, '84 SIPA, '85L; Eric H. Holder Jr. '73, '76L; Jay Lefkowitz '84, '87L; and Abbe Lowell '74, '77L. The magazine described its selections as "100 lawyers who shape the legal world through their work in the courtroom, at the negotiating table, in the classroom or in government. They have taken on major legal battles and orchestrated the biggest corporate deals. They've tackled unpopular causes and helped run giant corporations."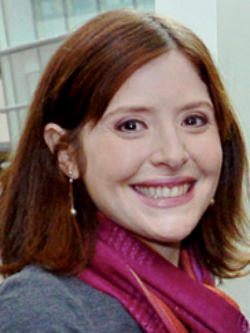 Janet Lorin '95, '96J PHOTO: PETER FOLEYJanet Lorin '95, '96J and John Hechinger of Bloomberg News won the 2012 George Polk Award for National Reporting for a yearlong series that exposed abuses in higher education finance. The Polk Awards, presented in 14 categories and administered by Long Island University since their inception in 1949, place a premium on investigative and enterprise reporting and rank among the most coveted honors in journalism.
Vampire Weekend, the all-CC indie rock band of Ezra Koenig '06, Chris Tomson '06, Rostam Batmanglij '06 and Chris Baio '07, released its third album, Modern Vampires of the City, on May 14, two days after appearing as the musical guest on Saturday Night Live. The album, which debuted at No. 1 on the "Billboard 200," has received rave reviews: USA Today wrote, "The blending of gospel, Motown and Sun Records adds heft to the band's Upper West Side Soweto-style"; The New York Times called the songs "taut and meticulous" and described Vampire Weekend as "a band that packs complex ideas into twisted pop songs"; and The Washington Post wrote that the album was "filled with smart, shiny pop songs that showcase an expanding and inventive musical palette," adding that "Vampire Weekend has emerged as one of today's most authentic bands." The band was formed while its members were undergraduates.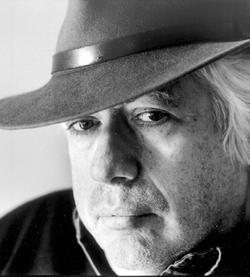 Leon Wieseltier '74 PHOTO: JILL KREMENTZ
Leon Wieseltier '74, literary editor of The New Republic, was among the 2013 winners of the Dan David Prize, which is headquartered at Tel Aviv University in Israel. Prizes of $1 million are granted by the Dan David Foundation in each of three dimensions — past, present and future — for "innovative and interdisciplinary research that cuts across traditional boundaries and paradigms," according to the foundation website. Wieseltier was one of two winners in the "Present – Ideas, Public Intellectuals and Contemporary Philosophers" category.
The foundation described Wieseltier as "a foremost writer and thinker who confronts and engages with the central issues of our times, setting the standard for serious cultural discussion in the United States." The award was presented at Tel Aviv University on June 9.
Farah Goes Bang, an independent feature film by Laura Goode '06, '08 Arts (writer, producer) and Meera Menon '06 (writer, director) was named a "2013 Official Selection" at the annual Tribeca Film Festival. As director, Menon also won the festival's inaugural Nora Ephron Prize, which came with a cash prize of $25,000, for "work and talent that embody the spirit and vision" of the late Ephron. The film, which premiered on April 19, was included in the festival's "Viewpoints" category as well as in a special new online division. Goode and Menon met as undergraduates during production of Goode's first play at Lerner Hall's Austin E. Quigley Theatre.