Bookshelf
By Karl Daum '15
Next to Last Words by Daniel Hoffman '47. The late poet laureate's 13th collection of imaginative poetry explores the cosmos, politics, history, nature, love and grief (Louisiana State University Press, $16.95).
Tales to Tell: Memoir by Tracy G. Herrick '56. Herrick recounts rising to the top of the nation's largest securities firm, experiencing vivid premonitions of his son's death and becoming a young scholar and a champion of the free market (Xlibris Corp., $19.99).
Free to Learn: Why Unleashing the Instinct to Play Will Make Our Children Happier, More Self-Reliant, and Better Prepared for Life by Peter Gray '66. Developmental psychologist Gray argues the need for self-directed learning and free play for children from a biological perspective (Basic Books, $27.99).
Fear Itself: The New Deal and the Origins of Our Time by Ira Katznelson '66, the Ruggles Professor of Political Science and History. Katznelson examines the New Deal Era in America and argues that democracy was rescued but distorted by southern lawmakers such as Walter Lippmann and Theodore Bilbo, who sought to safeguard racial segregation, manage capitalism and assert global power (Liveright Publishing Corp., $29.95).
A Tale of Two Cities by Charles Dickens, edited by Michael D. Aeschliman '70. A new edition of the classic novel on the French Revolution, with introduction and notes by Aeschliman, the professor emeritus of education at Boston University (Ignatius Press, $11.95).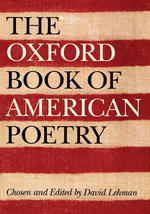 The Oxford Book of American Poetry chosen and edited by David Lehman '70. Beginning with the work of 17th-century poets such as Anne Bradstreet, this anthology features 1,100 poems with informative notes for the novice reader (Oxford University Press, USA, $35).
Death, Dying, and Organ Donation: Reconstructing Medical Ethics at the End of Life by Frank G. Miller '70 and Robert D. Truog. Miller and Truog undertake an ethical examination that aims to honestly face the reality of medical practices at the end of life (Oxford University Press, $57.50).
Offerings by Richard Smolev '70. In this novel, Kate Brewster becomes the first woman to run a Wall Street institution and perseveres through family crisis, illegal trading schemes and attacks on her integrity (Academy Chicago Publishers, $26.50).
Japan and the Culture of the Four Seasons: Nature, Literature, and the Arts by Haruo Shirane '74, the Shincho Professor of Japanese Lit­erature and Culture. Shirane discusses textual, cultivated, material, performative and other representations of nature in Japan as well as the cultural construction of the four seasons as a Japanese aesthetic (Columbia University Press, $25).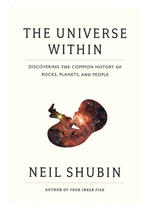 The Universe Within: Discovering the Common History of Rocks, Planets, and People by Neil Shubin '82. Paleontologist and geologist Shubin explores the unexpected links among human biology, the planet and the universe and demonstrates how the evolution of the cosmos can be seen in our bodies (Pantheon, $25.95).
A Steven Spielberg Film, Lincoln: A Cinematic and Historical Companion by David Rubel '83; afterword by Tony Kushner '78. Rubel's narrative, combined with art and first-person recollections, provides an account of the making of Lincoln as well as the historical events upon which the film is based (Disney, $45).
The Kickstarter Handbook: Real-Life Crowdfunding Success Stories by Don Steinberg '83. In this book for entrepreneurs, artists and innovators, Steinberg, a business journalist for The Wall Street Journal, lays out strategies for leading a successful kickstarter campaign (Quirk Books, $14.95).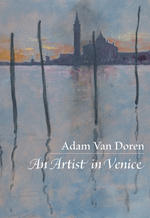 An Artist in Venice by Adam Van Doren '84. Painter Van Doren combines narration, history, sketches and maps with 25 of his watercolor paintings of the Italian city (David R. Godine Publisher, $26.95).
The Moment of Racial Sight: A History by Irene Tucker '87. The author analyzes racial perception from the Enlightenment to the HBO series The Wire (The University of Chicago Press, $45).
Rage Is Back: A Novel by Adam Mansbach '98. A father and son are reunited in New York, rallying with graffiti artists to bring down the man running for mayor (Viking, $26.95).
Year-Round Slow Cooker: 100 Favorite Recipes for Every Season by Dina Cheney '99. Cheney offers 100 recipes for the slow cooker, an underappreciated tool that can be used to cook modern, colorful and flavorful meals with ease (Taunton Press, $19.95).
Impossibly Glamorous: How a Misfit from Kansas Became an Asian Sensation by Charles Ayres '00. In this memoir, Ayres, an entertainment personality in Japan, addresses such issues as sexuality, discrimination, love, poverty and substance abuse (Impossibly Glamorous Studios, $16.95).
International Interplay: The Future of Expropriation Across International Dispute Settlement by Riddhi Dasgupta '07. Dasgupta analyzes international disputes over land rights and proposes solutions to the issues that arise from expropriation (Cambridge Scholars Publishing, $82.99).
The Price of Inequality: How Today's Divided Society Endangers Our Future by Joseph E. Stiglitz, University Professor. Stiglitz assesses the implications of an economically divided society on democracy, policy and globalization and proposes a plan for a more just and prosperous future (W.W. Norton & Co., $16.95).