Obituaries
Daniel G. Hoffman '47, '56 GSAS, Former U.S. Poet Laureate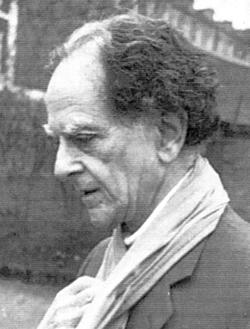 PHOTO: ELIZABETH McFARLAND, COURTESY UNIVERSITY OF MICHIGAN PRESSDaniel G. Hoffman '47, '56 GSAS, an author, professor and 22nd Poet Laureate of the United States (1973–74), died on March 30, 2013. He was 89 and lived in Swarthmore, Pa.
Hoffman was a prolific poet who also wrote free verse and scholarly essays. His first book of poems, An Armada of Thirty Whales, was published in 1954, won the Yale Younger Poets Prize the same year and was chosen by W. H. Auden as part of the Yale Series of Younger Poets. Other works include, but are not limited to, Poe Poe Poe Poe Poe Poe Poe (1971); Brotherly Love (1981); Hang-Gliding From Helicon: New and Selected Poems, 1948–1988 (1988), winner of the 1988 Paterson Poetry Prize; a war memoir, Zone of the Interior: A Memoir, 1942–1947 (2000); Darkening Water (2002); Makes You Stop and Think: Sonnets (2005); and The Whole Nine Yards: Longer Poems (2009). His final collection, Next to Last Words: Poems, was released this year (see Bookshelf).
Born on April 3, 1923, Hoffman grew up mostly in Larchmont, N.Y. His father was a financial adviser and his mother a high school English teacher. Hoffman entered Columbia as a pre-engineering student but was called up to serve in the Army Air Forces during WWII, serving stateside as a technical writer and as the editor of an aeronautical research journal, The Technical Data Digest, which featured abstracts for articles relevant to military research and development.
Hoffman returned to Columbia in 1946 and graduated the next year with a B.A. in English, following that with an M.A. (1949) and a Ph.D. (1956), also in English. He taught briefly at Columbia, then at Swarthmore for 10 years before moving to Penn in 1966, where he was the Felix E. Schelling Professor of English Emeritus until his retirement in 1993. Many of his poems are set on Cape Rosier in Maine, where he spent summers.
Hoffman received an honorary Doctor of Humane Letters in 2005 from Swarthmore. Other honors include the Memorial Medal of the Magyar P.E.N. for translations of Hungarian poetry, grants from the American Academy and Institute of Arts and Letters as well as the Ingram Merrill Foundation, fellowships from the Guggenheim Foundation and the National Endowment for the Humanities, and the American Academy of Arts and Letters' Arthur Rense Prize.
He also was a Chancellor Emeritus of the Academy of American Poets and from 1988–99 was Poet in Residence at the Cathedral Church of St. John the Divine, where he administered the American Poets' Corner. Hoffman joined the Council of the Authors Guild in 1974 and later was one of three plaintiffs in The Authors Guild et al. v. Google Inc. (2005), the purpose of which was to prevent Google from providing a complete searchable index of extant books.
Hoffman married poet and Ladies Home Journal editor Elizabeth McFarland in 1948; she died in 2005. He is survived by a son, MacFarlane, and daughter, Kate Hoffman Siddiqi.
Karl Daum '15 and Lisa Palladino