Around the Quads
Alumni in the News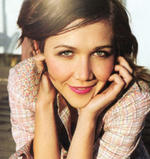 Maggie Gyllenhaal '99 Maggie Gyllenhaal '99 will make her Broadway debut this fall, starring opposite Ewan McGregor in Tom Stoppard's Tony-winning play The Real Thing. The Roundabout production is scheduled to begin performances on October 2, officially open on October 30 and run through January 4, 2015. Best known for her work in films such as Mona Lisa Smile, Secretary, The Dark Knight, Sherrybaby and Crazy Heart, Gyllenhaal's stage credits include Closer, Antony and Cleopatra, Three Sisters and Homebody/Kabul.
Michael Sovern '53, '55L released his memoir, An Improbable Life: My 60 Years at Columbia and Other Adventures, which is in part about his time as University president 1980–93. He was featured on public radio's The Leonard Lopate Show on March 3, was interviewed in the Spring 2014 issue of Columbia magazine and will write about his book and his career for the Fall 2014 issue of CCT.
Sam Bodkin '12 founded Groupmuse, a website that matches people who want to volunteer their home for a classical musical performance with musicians and guests. The performances are typically free but afterward, hosts pass a hat for the musicians. More than 100 events have been held since January 2013, and Bodkin has attended almost all of them. "The goal of Groupmuse is to revitalize the role of classical music in contemporary society by emphasizing and accentuating its inherently social nature, and to create lots of legitimately fun, stimulating and enriching opportunities to encourage folks to expand their minds and their social circles," says Bodkin.
Dr. Robert J. Lefkowitz 62, '66 P&S and Dr. George Yancopoulos '80, '86 GSAS, '87 P&S returned to their high school, Bronx Science, on March 4 to speak with students and teachers about careers in science, technology, engineering and mathematics. Lefkowitz, an investigator with the Howard Hughes Medical Institute and the James B. Duke Professor of Medicine and professor of biochemistry and chemistry at Duke University Medical Center, won the Nobel Prize in Chemistry in 2012 for his work in receptor biology, and Yancopoulos is the chief scientist and president of Regeneron Laboratories, the largest biotechnology company in New York and one of the fastest growing in the nation.
Former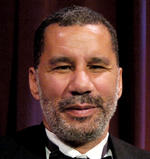 David Patterson '77Photo: Eileen Barroso New York Gov. David Paterson '77 has donated papers detailing his time as lieutenant governor and governor to Columbia's Rare Book & Manuscript Library. The donation covers Paterson's political career 2007–11, and the majority of the papers will be available to the public without restrictions.
Marc DaCosta '06 and Hicham Oudghiri '06 were featured in a New York Times article about their website Enigma.io, which standardizes and makes searchable public data sets from federal and state agencies. With $4.5 million raised from investors, the company allows the public to search data sets free of charge. The website launched for public use on March 23.
Two young alumnae have won prestigious awards this year: Amirah Sequeira '12 received a Gates Cambridge Scholarship while Katie Bentivoglio '13 received a Carnegie Endowment for International Peace Junior Fellowship. Sequeira plans to pursue a one-year M.Phil. in history, philosophy and sociology of science, medicine and technology at the University of Cambridge; Bentivoglio will work for one year as a research assistant for the Carnegie international affairs think tank.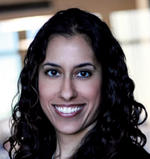 Lisette Camilo '98Photo: Marcello RiosLisette Camilo '98 is the new director of the Mayor's Office of Contract Services for NYC Mayor Bill de Blasio. Formerly the office's acting general counsel, Camilo will now focus on procuring services and contracts for the New York City government.
Three alumni made Time magazine's 100 Most Influential People list this year: U.S. Attorney General Eric H. Holder Jr. '73, '76L, President Barack Obama '83 and showrunner Jenji Kohan '91 of Weeds and Orange Is the New Black. The list, released on April 23, cited Holder for working to end discriminatory sentencing practices as well as for taking on banks for mortgage fraud and tax evasion. Obama was viewed through the first 100 days of his second term and his plans for the rest of his presidency, and Kohan was noted for her ability to create non-traditional television shows with characters that cover a range of races and sexual orientations.
Three alumni were nominated for 2014 Tony awards: Terrence McNally '60's play Mothers and Sons was nominated in the Best Play category, while Brian Yorkey '93 and Tom Kitt '96 were nominated in the Best Original Score category for their musical If/Then.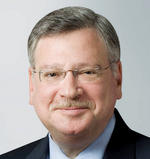 Allen I. Fagin '71Allen I. Fagin '71, a prominent attorney and former chairman of Proskauer Rose, has been named EVP and chief professional officer of the Union of Orthodox Jewish Congregations of America, for which he had served as a lay leader. The Orthodox Union, as it is known, is the world's largest kosher certification organization and also has an impact on the Jewish world through its array of religious, youth, social action, educational, public policy and community development services, programs and activities. Fagin was at Proskauer 1976–2003 and was its chairman 2005–11.
Jim Jarmusch '75 was celebrated April 2–10 with the Film Society of Lincoln Center's "Permanent Vacation: The Films of Jim Jarmusch," a retrospective of 11 of his feature films as well as several of his shorts and music videos. Jarmusch's latest film, Only Lovers Left Alive, stars Tom Hiddleston and Tilda Swinton as a vampire couple who have been together for centuries. The film was first shown at the Cannes Film Festival last year and was released in the United States in April.