Bookshelf
The Dream of a Democratic Culture: Mortimer J. Adler ['23] and the Great Books Idea by Tim Lacy. The author provides a historical account of "Great Book" collections and their proponents, like Adler, who sought to support an intellectually robust, consensus-oriented democratic culture (Palgrave Macmillan, $95).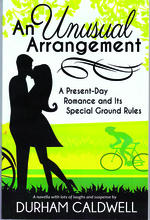 An Unusual Arrangement: A Present-Day Romance and Its Special Ground Rules by Durham Caldwell '48. The novel follows a couple in a budding romance through their summertime adventures around Cape Cod (CreateSpace, $7.95).
Transforming a College: The Story of a Little-Known College's Strategic Climb to National Distinction by George Keller '51. This updated version of the book by the late Keller (CCT's former editor) detailing Elon's reinvention as a thriving liberal arts university includes a new foreword and afterword from the university's president (Johns Hopkins Press, $24.95).
Le Livre Des Lecteurs (A Book of Readers) with photos by George S. Zimbel '51, texts by Vicki Goldberg, Dany Laferrière and Elaine Sernovitz Zimbel. In this monograph, George S. Zimbel captures the evolution of everyday life since 1950 through his photography of people around the world reading (Les Éditions du Passage, $49.95).
Mostly Grave Thoughts: On Mortality and Other Matters by Eugene Goodheart '53. Goodheart's essays serve as a memoir, exploring the self through themes such as aging, mortality, illness, fatherhood and marriage (Transaction Publishers, $44.95).
New Water: Twelve Stories by Anthony Robinson '53. This collection of short stories examines the moral and spiritual crossroads of life and the people of small-town America (CreateSpace Independent Publishing Platform, $8.95).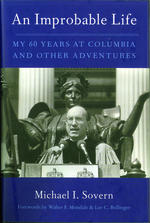 An Improbable Life: My 60 Years at Columbia and Other Adventures by Michael I. Sovern '53. In this memoir, Columbia's 17th president discusses restoring the University's stature after the 1968 protests as well as issues in academia such as coeducation, affordability and affirmative action (Columbia University Press, $30).
Prison of Light by Donald Steckler '54. This e-book collection of poetry reflects on metaphysics and God (Outskirts Press, Inc., $9.99).
Bobby's Song & Short Stories by Richard Ascher '55. Ascher's collection of short stories presents an amalgamation of tragic, witty and crude characters who believe in their good intentions as they commit horrendous crimes (Ascher, $12.95).
The Cambridge History of The First World War: Three Volume Set edited by Jay Winter '66. Winter produces an authoritative and comprehensive history of the Great War (Cambridge University Press, $450).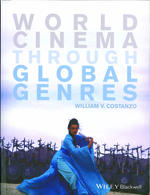 World Cinema Through Global Genres by William V. Costanzo '67. In this textbook, the author organizes international films by region to sharpen students' understanding of global genres, aesthetics, culture and film theory (Wiley-Blackwell, $39.95).
Chomsky's Challenge to American Power: A Guide for the Critical Reader by Anthony Greco '67. The author studies Noam Chomsky's role as a public intellectual and his analysis of American politics, foreign policy and more (Vanderbilt University Press, $29.95).
The Politics of Simple Living: Why Our Economy Is Making Life Worse and How We Can Make it Better by Charles Siegel '67. Siegel proposes policies to address a hypergrowth economy's damaging effects on quality of life and the environment (Preservation Institute, $14.95).
The Biblical Outlook: Topics in Jewish Philosophy by Rabbi Shlomo Polachek '68. The author surveys topics in Jewish philosophy through the Hebrew Bible (Urim Publications, $29.95).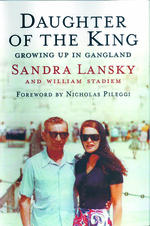 Daughter of the King: Growing Up in Gangland by William Stadiem '69 and Sandra Lansky. In her memoir, co-written by Stadiem, Lansky reflects on her life as the daughter of legendary mob boss Meyer Lansky, the brains behind the enforcement arm of the American Mafia known as Murder Incorporated (Weinstein Books, $26).
The Art of the Watchdog by Daniel Feldman '70 and David R. Eichenthal. The authors review current government oversight techniques and arm the reader with tools to combat fraud, waste, abuse and corruption (State University of New York Press: Excelsior Editions, $29.95).
Shakespeare in America: An Anthology from the Revolution to Now by James Shapiro '77, the Larry Miller Professor of English and Comparative Literature. Shapiro explores the influence of the playwright's works on America, from politics to music to theater and film productions (The Library of America, $29.95).
The Murder of the Middle Class by Wayne Allyn Root '83. Root offers a plan for fiscal conservatives and Libertarians to "retake" Congress, the presidency and the nation (Regnery Publishing, 27.99).
Cinderella Spinderella by Mark Binder '84. Based on his spoken-word story for inner-city children with physical disabilities, Binder's e-book retells Cinderella, offering 25 storytelling combinations with a humorous and urban twist (Light Publications, $4.99).
The Fate Motif by Douglas Nordfors '86. The author's latest collection of poetry reflects on time, the self, historical figures and meditation (Plain View Press, $14.95).
The Confidence Code: The Science and Art of Self-Assurance — What Women Should Know by Claire Shipman '86 and Katty Kay. Combining research in genetics, gender, behavior and cognition, the authors provide working women a guide for confidence and success in a corporate world dominated by men (HarperBusiness, $27.99).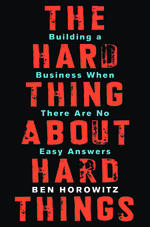 The Hard Thing About Hard Things: Building a Business When There Are No Easy Answers by Ben Horowitz '88. The University trustee and cofounder of the venture capital firm Andreessen Horowitz offers tough-talk advice and practical wisdom for starting a business, tackling issues such as the ethics of hiring and firing friends, when to sell and how to organize an office (HarperCollins, $29.99).
The Life and Opinions of the Housecat Hastings by Harrison Bae Wein '90. The author's first novel is an autobiography of a housecat that rises from humble beginnings to become the leader of all felinekind (Derwood Press, $13.95).
Miami for Families: A Vacation Guide for Parents and Kids by Laura Albritton '93. From organizing activities by their age-appropriateness to mapping every restroom and parking location, Albritton details Miami's sites, activities and restaurants (University Press of Florida, $18.95).
Yummy Supper: 100 Fresh, Luscious & Honest Recipes from a Gluten-Free Omnivore by Erin Scott '93. Award-winning food blogger Scott compiles recipes with an emphasis on natural ingredients, flavor and fun (Rodale, $24.99).
Visible City by Tova Mirvis '95. This story of a young mother who spies on her neighbors, curious about their relationships and love lives, examines commitment, loneliness and the fears of both young and old when it comes to fulfillment (Houghton Mifflin Harcourt, $24).
Rethinking the Politics of Absurdity: Albert Camus, Postmodernity, and the Survival of Innocence by Matthew H. Bowker '96. The author discusses the role of absurdity in literature as a means to soften and diminish tragedy, arguing that a healthy community must be able to face the pain of losses, terror and destruction (Routledge, $130).
Hollywood Exiles in Europe: The Blacklist and Cold War Film Culture by Rebecca Prime '96. Prime documents the untold story of the American directors, screenwriters and actors who exiled themselves to Europe as a result of Hollywood's 1950s and 1960s blacklist (Rutgers University Press, $27.95).
Tangier: A Literary Guide for Travellers by Josh Shoemake '96. This travel guide explores the literary history of Tangier, Morocco, and the spies, outlaws, outcasts and writers who made it their home (I. B. Tauris, $25).
Dorothy Must Die by Danielle Paige '97. In this novel, the Land of Oz is in ruin and a new girl from Kansas must kill a tyrannical Dorothy as well as the Scarecrow, the Tin Man and the Cowardly Lion (HarperCollins, $17.99).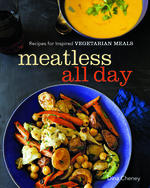 Meatless All Day: Recipes for Inspired Vegetarian Meals by Dina Cheney '99. The food columnist's latest cookbook offers 85 vegetarian meals with filling, textured and "meaty" ingredients (Taunton Press, $19.95).
Everybody Else: Adoption and the Politics of Domestic Diversity in Postwar America by Sarah Potter '99. The author studies families who chose to adopt during the 1940s and 1950s as a way to fit in with the cultural expectations of the middle-class, affluent lifestyle (The University of Georgia Press,$29.95).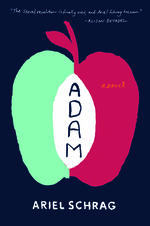 Adam by Ariel Schrag '03. This debut novel looks at love and identity through the life of a social misfit who moves to New York City and joins the gay marriage and transgender rights scene, eventually falling in love with a lesbian (Mariner Books, $13.95).
Maurice Dobb: Political Economist by Tim Shenk '07. Shenk documents the life of Maurice Dobb, a prominent Communist economist, and casts new light on the connections among economics, politics and power in the 20th century (Palgrave Macmillan, $115).
Darwin's On the Origin of Species: A Modern Rendition by Daniel Duzdevich '09. Duzdevich simplifies the language of Charles Darwin's classic work into clear, modern prose for the contemporary reader (Indiana University Press, $30).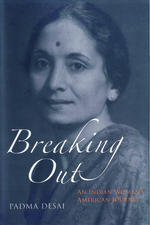 Breaking Out: An Indian Woman's American Journey by Padma Desai, the Gladys and Roland Harriman Professor of Comparative Economic Systems. Desai recounts her academic life, her discovery of self and the difficulties of assimilating into American culture and society while retaining her Indian traditions (The MIT Press, $24.95).
Beyond Gibraltar by Maristella dePanizza Lorch, professor emerita of Italian and of Medieval and Renaissance studies at Barnard College and Columbia University. This memoir covers Lorch's time growing up in war-torn Europe and traveling to the United States (Pegasus Press, $20.47).
The Story of the Jews: Finding the Right Words 1,000 B.C.–1492 A.D. by Simon Schama, University Professor. In part one of this two-volume work, Schama examines the history of the Jewish people across several millennia and continents (HarperCollins, $39.99).
Recovering Place: Reflections on Stone Hill by Mark C. Taylor, professor of religion and chair of the Department of Religion. Taylor steps outside the fast-paced and technology-addicted world to reflect on the importance of place, specifically the beauty of the Berkshire Mountains (Columbia University Press, $35).
Karl Daum '15