Obituaries
Richard D. Friedlander '60, '63 Business, Alumni Leader
R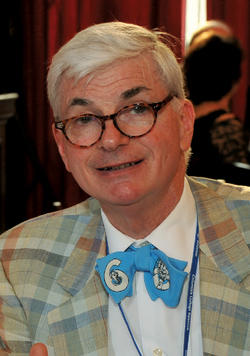 ichard D. Friedlander '60, '63 Business, a former president of the Columbia College Alumni Association and an involved student and alumnus, died on March 31, 2014, in New York City. He was 75.
Friedlander earned a B.A. in fine arts and three years later an M.B.A. As an undergraduate, he was a member of the Marching Band, the Senior Society of Nacoms and the Board of Managers, in its inaugural year. He served on the Undergraduate Dormitory/Housing Council, was rushing chairman and historian of Phi Gamma Delta and was a member of the ethics committee of Pamphratria, the interfraternity association. He served a tour of duty in the Coast Guard as a clerk/typist.
Involved with the Columbia College Alumni Association Board of Directors since the 1970s, Friedlander was president 1978–80. He co-chaired his class' 50th reunion in 2010, had been a Columbia College Fund Class Agent, marched on several occasions at Class Day in the Alumni Parade of Classes and was a member of the Columbia University Band Alumni Association, the Society of Columbia Graduates and the Columbia University Club of New York. Friedlander continued to be involved with the Senior Society of Nacoms and formerly was a member of the Alumni Federation Alumni Council. In recognition of his deep involvement with Columbia, he was presented the Alumni Medal in 1980.
In his professional career, Friedlander was most recently an SVP in the investments division of Smith Barney in New York. He had worked in investment banking and financial services since the 1970s, first with Loeb, Rhoades & Hornblower, then with Shearson Lehman Brothers/American Express from 1983. Shearson Lehman became part of Smith Barney in 1993. After Salomon Smith Barney was formed in 1997, Citigroup acquired it in 2000, and it became part of Morgan Stanley in 2009. Friedlander stayed with the firm in its various incarnations.
Friedlander, who enjoyed gardening, is survived by his wife, Iris Friedlander '63 Barnard.
Lisa Palladino