Within the Family
"Daily" No More: Spectator Will Emphasize Digital Publication
The Columbia Daily Spectator is daily no more — at least, not in print.
On April 27, the venerable 137-year-old newspaper announced that in order to "make its journalism — and its online presentation — the priority," it would cease daily publication of its print edition. Instead, Spectator said it will publish "a weekly print product while bolstering its commitment to sharp, round-the-clock coverage of Columbia and the surrounding neighborhoods."
Columbia will become the only Ivy League school without a daily student-produced paper.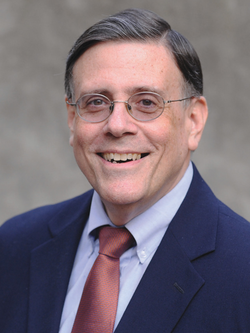 Photo: Eileen BarrosoNonetheless, the announcement claimed, "While we will no longer print five days per week, we will be more 'daily' than ever. This move will strengthen our efforts to be a 24/7 news source for Columbia and the local community, putting us in a position to fund enhancements to our website, overhaul our newsroom culture, and spend more time producing the top-quality journalism that is — and always will be — at the core of Spectator's mission."
Sounds reasonable, right? After all, many daily newspapers have cut back on their publishing schedules during the past decade and longer, and others have folded entirely. The announcement from Spectator stated, "We know the vast majority of our readers consume our content online, not in print." So if the majority of your audience isn't reading the print product, why go to the expense of printing it in the first place? Why not devote those resources to producing the best online edition you can? Or, as the announcement put it, "By untying ourselves from the daily print production schedule, we will free editors and writers to focus on providing our readers with the stories they want through the medium they prefer."
If it's all so reasonable, why did I find this news so sad? And not just me — every former Speccie I contacted, even one former editor who is now an online journalist, expressed the same feeling.
When asked my major at Columbia, the Registrar will tell you sociology but I usually say it was Spectator. I spent far more hours at the Spec offices on the third floor of Ferris Booth Hall or out covering events for the paper than I did studying in Butler Library, or anywhere else for that matter. And, with the perspective that comes from more than four decades in the work force, I can say without question that I learned more at Spectator than I did in any class, or two or three.
I'm not talking just about the nuts and bolts of journalism, although I picked up enough of those in four years at Spectator to land a job with Associated Press and start work the week of graduation. I'm talking about the teamwork and the sacrifice and the dedication it takes to see a newspaper through from concept to completion, from story list to delivery, so it can be read — surreptitiously, of course — in 9 a.m. classes.
The most important thing I learned during four years at Spectator, including two years as sports editor, was accountability. I learned the importance of getting it right. I learned to gather facts, to check them, to question them and recheck them until I knew the story I was running was accurate — and not just accurate, but fair and responsible as well. No, this wasn't like heart surgery where a patient could die if a mistake was made. But if there was an error or a misrepresentation in one of my stories when the paper arrived in the morning, it was on me — and that was one feeling I never wanted to have.
That's what worries me about the new Spec. Despite the pledges to produce "top-quality journalism," will it devolve into just another blog? Unlike print, where a mistake lives forever, an error online can be fixed at any time with just a few keystrokes. Without that specter of seeing a mistake you made, or one you let slip past your vigilant eyes, in print the next morning, will there be one less layer of fact-checking, one less source to contact for verification, one less reading to make sure there are no unintended meanings, one less check to make sure a name is spelled correctly? That's the kind of accountability I'm talking about.
It's a valuable lesson I learned at Spectator by poring over copy, galleys and page proofs, and I hope it remains part of the Spec culture as the emphasis moves to digital delivery.
I hope Spectator flourishes in its new format. I will miss picking up a copy of the paper in the morning and reading it at my desk, but I will log on whenever I remember. It won't be the same experience for me, but that's not what's most important; my hope is that legions of Speccies present and future will have the same rich, challenging and fulfilling experience at Spectator that I had.