Alumni News
Alumni in the News
By Anne-Ryan Heatwole JRN'09
A March 14 New York Times article focused on Robby Mook '02, Hillary Clinton's presidential campaign manager, and his work to develop and implement modern campaign techniques in Clinton's campaign. The article stated: "It falls largely on Mr. Mook, and the band of young operatives he has assembled (called the Mook Mafia), to move the grievance-laden Clinton machine into the modern political age. The success of Mrs. Clinton's campaign will rest in part on whether this younger generation of earnest, data- and social-media-savvy operatives can prevail."
---
Dr. Jennifer Ashton '91, PS'00 hosts the newly launched ABC Radio show Your Body, a daily report covering topics such as nutrition, fitness, beauty and parenting with the goal of helping women achieve better health and wellness. Ashton, an ob/gyn, is ABC News' senior medical contributor and reports on health and wellness issues across all ABC News platforms. The show debuted on May 26.
---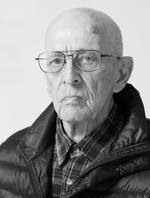 Burton Watson '50 The 2015 PEN/Ralph Manheim Medal for Translation was awarded to Burton Watson '50 for his work with Chinese and Japanese literature. The lifetime achievement award, given every three years, highlights Watson's dedication to translating a variety of classical Chinese and Japanese works in genres such as poetry, prose, histories and sacred texts. Watson received the award on June 8 at the PEN Literary Awards Ceremony, held at The New School in New York City.
---
Victor Margolin '63 was featured in the Chicago Tribune on March 23 following the release of the first two volumes of his three-volume World History of Design book series. The two volumes, which total nearly 1,600 pages and have almost 1,000 illustrations, cover the history of design in all parts of the world (including Latin America, Asia, the Middle East and Africa) from prehistoric times to WWII. Margolin is professor emeritus of design history at the University of Illinois at Chicago.
---
On March 3, the New York City Fire Department swore in Ann Kansfield '98 as the organization's first female chaplain and first openly gay chaplain. One of eight chaplains serving the FDNY, Kansfield is pastor of the Greenpoint Reformed Church in Brooklyn. In her role as an FDNY chaplain, she will provide counseling to firefighters and their families and perform blessings and invocations for departments.
---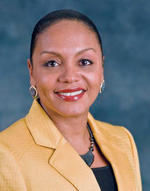 Gloria Johnson-Cusack '88 Gloria Johnson-Cusack '88 has been named president and CEO of the National Human Services Assembly, a D.C.-based umbrella organization composed of nearly 85 national human service nonprofits such as the American Red Cross, the Boy Scouts of America, the Girl Scouts of the U.S.A. and AARP. In a press release announcing her appointment, she said: "I lived in de facto segregated D.C. and attended tough public schools, and later thrived at Sidwell Friends and Columbia (both on full scholarship) in what seemed like another world. I've had a burn about creating more opportunities for more people ever since."
---
Sarah Maslin Nir '08, JRN'10 appeared on CBS This Morning on May 8 to discuss her landmark investigation into the treatment of nail salon workers in New York, which ran in three parts in The New York Times. As a result of the investigation, New York Gov. Andrew Cuomo created a multiagency task force to combat wage theft and health hazards facing nail salon workers and implemented multi-language programs to inform salon workers about their rights.
---
Two alumni have been tapped to serve as presidents for historically black colleges and universities. Ronald Mason Jr. '74, LAW'77 has been named president of the University of the District of Columbia, Washington, D.C.'s only public university, effective July 1. C. Reynold Verret '76 was elected by the Xavier University of Louisiana Board of Trustees to the role of president, also effective July 1.
---
New York Gov. Andrew Cuomo nominated Jerry Boone '76 to the role of commissioner of the Department of Taxation and Finance (the nomination requires State Senate confirmation). Boone, who currently is president and commissioner of the Civil Service Commission, will oversee the collection of tax revenue for New York State should he be appointed.
---
Mark Minghao Xue '06 received a Paul & Daisy Soros Fellow­ship for New Americans, a grant for immigrants or the children of immigrants "who are poised to make significant contributions to U.S. society, culture or their academic fields." A math major at the College and a former Marine, Xue will receive up to $90,000 in funding toward further study; he plans to pursue a master's in computer science at Stanford.