Alumni News
Alumni Reminisce, Relive Their College Days at Reunion and Dean's Day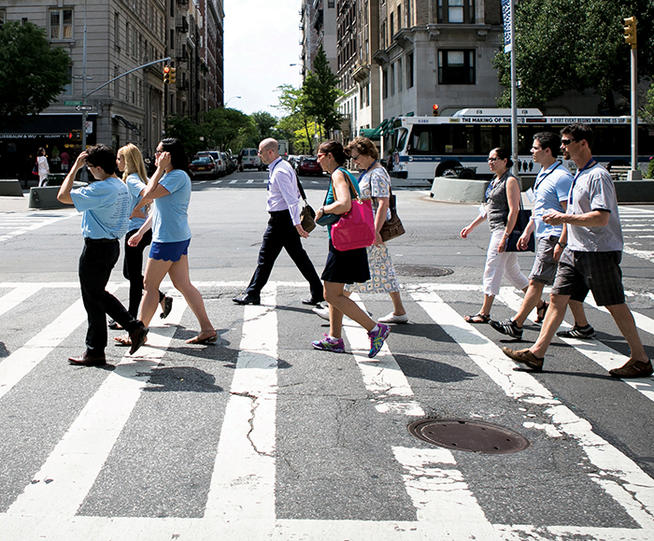 Alumni and their student guides strolled down Broadway during a neighborhood tour.
Gorgeous weather set the stage for Alumni Reunion Weekend and Dean's Day 2015, at which almost 2,100 College alumni and almost 800 guests convened on campus and at venues throughout New York City May 28–31. Classes celebrating this year were those that end in 0 and 5, as well as the Class of 2014, and all alumni were invited to Dean's Day, which featured lectures and Mini-Core Classes.
View photos from Alumni Reunion Weekend 2015.View and download reunion class photos.View the list of Dean's Pin recipients.
Dean James J. Valentini chatted with alumni throughout the weekend.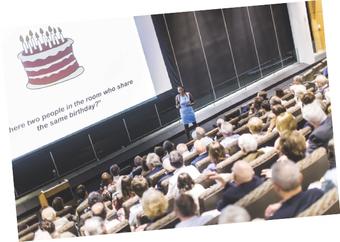 Associate Professor of Psychology Valerie Purdie-Vaughns '93 delivered the keynote lecture on Dean's Day.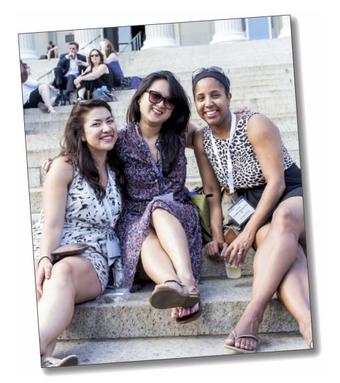 Relaxing on the Low Steps.The weekend also included class-specific panels, receptions and dinners; the Young Alumni Party, held at a new venue, Stage 48; the Dean's Breakfast, at which Dean James J. Valentini presented an update on the College; film screenings; campus and neighborhood tours; and traditional favorites like the Wine Tasting and the Starlight Reception.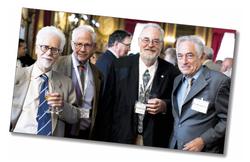 The Class of 1965 reception at the Metropolitan Club of New York.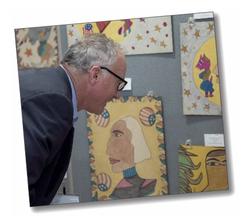 A closer look at the Sam Steinberg 2015 exhibition.Reunion Committees, comprising alumni volunteers, took the lead in planning many of the weekend's activities; Mike Cook '65 was announced as the recipient of the President's Cup, awarded annually to an alumnus/a for contributions to his or her class' reunion, at the Class of 1965's Saturday lunch.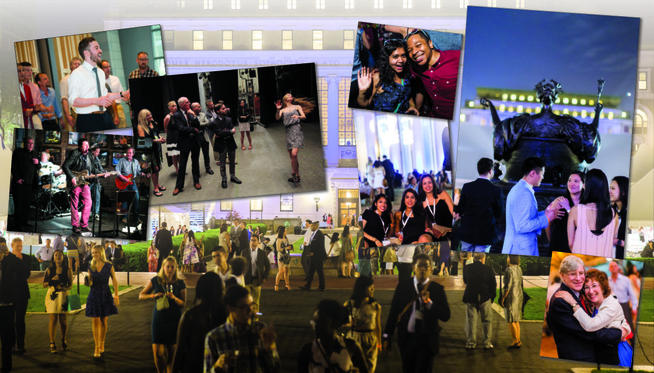 Left-hand photos: Clockwise from top: Solo moment at the Columbia Kingsmen performance; backstage tour at the New York City Ballet; Needle Dik played at the Class of 1980 dinner at Dinosaur BBQ. Right-hand photos, top: a break from dancing at the Young Alumni Party; bottom: scenes from the Starlight Reception.Photos: Barbara Alper; Chris Balmer '07, SOA'14; Michael Dames; David Dini SIPA '14; and Scott Rudd.