Obituaries
1932
Saul D. Rotter, retired physician, Palm Beach, Fla., on May 12, 2015. Born in Brooklyn, N.Y., on January 3, 1912, Rotter graduated from the Long Island College of Medicine and practiced in the Palm Beaches 1941–2002. A doctor of internal medicine, he set up a practice in the back of a Lake Worth drugstore one month before the attack on Pearl Harbor and opened his waiting room to black patients at a time when they typically were told to wait in the hallway. While chief of medicine at Good Samaritan Hospital in the late 1950s, Rotter advocated for the hospital to accept Medicare patients. In 2014, a 36-page biography of his history in health care, Reflections on a Medical Career, was published by Palm Beach Ghosts. In retirement, Rotter volunteered at The Gioconda and Joseph King Library/The Society of the Four Arts. In 2010, he was named one of Palm Beach's Centennial Ambassadors as part of the town's 100th anniversary celebration. Rotter's wife of 39 years, Margaret, predeceased him in 1973. He is survived by his son, Stephen, and his wife, Janet; daughter, Patricia Rotter Barabas, and her husband, David; and one granddaughter. Memorial contributions may be made to MorseLife or Hospice by the Sea.
1941
Arthur S. Friedman, engineer, Merrick, N.Y., on December 23, 2014. Friedman was born on April 17, 1921, in New York City. After Columbia, he attended Carnegie Tech and earned a degree in printing engineering. Friedman entered the Air Force in 1943, receiving his commission the same day he married Cynthia Rittenband BC'44. He served in England, France and Germany and was released with the rank of captain. Friedman rejoined Carey Press, the family business, becoming director of sales and engineering. At 52, he left to start Spindex, a company that used unique printing machinery he designed. At 61, he started ASF Associates Ltd. (dba ASF Lightware Solutions). The company produces the Beam n Read Hands-Free Lights, which he created and patented. Friedman received 30 patents during his career. Friedman was an active member of the Class of 1941: His family regularly attended football games and tailgated at Baker Field, and he and his wife attended every CC'41 reunion at Arden House through the 60th. Friedman was one of five alumni attending the 70th reunion in 2011. He is survived by his wife; children, Joan, Robert and Peter; and six grandchildren.
1944
Robert M. Palter, retired professor, New Britain, Conn., on October 1, 2014. Palter was born on June 19, 1924, in Queens, N.Y. A graduate of Stuyvesant H.S., he earned a Ph.D. in philosophy in 1952 from Chicago, where he taught until 1964. Palter then accepted a tenured position at the University of Texas in both the philosophy and history departments. In 1983 he became the Charles A. Dana Professor of History of Science at Trinity College in Hartford, Conn. His scholarly interests included art, food and literature. Palter retired from Trinity in 1992. He was a passionate lover of the arts and amassed a collection of more than 10,000 books, folk art from around the world, and more than a thousand works on paper, contemporary prints in particular. Palter's eclectic mix of published writings include The Duchess of Malfi's Apricots, and Other Literary Fruits (2002), an 872-page work on fruit in literature and art. He is survived by his brother, David; children, Alex, Geoff, Jenny, Nick and Adam; one granddaughter; two former wives; and longtime companion, Sue Kamell.
1947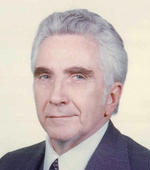 Charles G. Wootton '47
Charles G. Wootton, retired diplo­mat, San Diego, on January 11, 2014. Prior to entering the Foreign Service, Wootton served in the elite branch of the Army Specialized Training Program and had received pre-med training at Yale and Bellevue/NYU. When WWII ended, he transferred to the College and studied for acceptance into the Foreign Service. He began his diplomatic assignments in 1949, serving in Stuttgart, Bordeaux, Manila and a year at Stanford. The State Department wanted some officers to have more economics training and upon earning a master's in economics, Wootton was assigned to the Canadian Defence College for a year and then was appointed to serve with the first American delegation to the Common Market in Brussels. Subsequently Wootton served as the minister-counselor for economics and commercial affairs at the American Embassy in Bonn, Germany. His final six years of his 31 years in the Foreign Service were spent in Paris, where he served as the deputy secretary general of the Organisation for Economic Co-operation and Development. The last 10 years of his working life were spent in advisory positions for Gulf Oil and for Chevron. Wootton also volunteered in education. He is survived by his wife of 69 years, Elizabeth, and their six children.
1948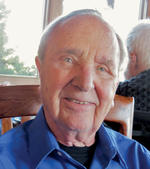 Ethan I. Davis '48
Ethan I. Davis, retired insurance executive and consultant, Prescott, Ariz., on August 5, 2014. Davis was born in New York City and spent his childhood in Geneva and Paris. After returning to the United States in 1939, he attended the Lycée Français de New York and Lincoln H.S. His attendance at the College was interrupted by service in the Navy near the end of WWII. "Spot commissioned" as an ensign at 18, he was trained as a Japanese language interpreter. He earned a B.A. in political science and foreign languages. Davis was hired by Prudential Insurance and in 1989 elected early retirement, concluding 40 years with the firm. His first marriage ended in divorce. In 1981 Davis married Judith March Gamble and when they moved to Prescott in 1996 they helped found Granite Peak Unitarian Universalist Congregation. Davis sang in church choirs and community choruses for some 70 years. He is survived by his wife, Judy; sons, Malcolm, and Bruce and his wife, Lisa; stepdaughters, Jenny Smith and her husband, Pager, and Gretchen Hopkins and her husband, Peter; stepson Christopher Gamble and his wife, Dorothy; eight grandchildren; and a number of nieces and nephews. Memorial contributions may be made to Good Samaritan Society - Prescott Hospice, 1065 Ruth St., Prescott, AZ 86301.
1949
Howard B. Radest, professor, Caldwell, N.J., on October 11, 2014. Radest was born in Brooklyn, N.Y., on June 29, 1928. He earned an M.A. in philosophy and psychology at the New School for Social Research and a Ph.D. in philosophy in 1971 from GSAS. Radest was a professor of philosophy and director of the School of Human Studies at Ramapo College of New Jersey, executive director of The American Ethical Union and leader of the Ethical Culture Society of Bergen County, N.J. He was the founder and first chair of the University Seminar on Moral Education at Columbia. Radest sat on a number of boards and was director of the Ethical Culture Fieldston School, a founder and dean of The Humanist Institute, a member of the National Council of Ethical Culture Leaders and co-chair of the International Humanist and Ethical Union. He taught medical ethics and comparative religion at the University of South Carolina. Radest authored nine books and numerous articles on ethics, philosophy and religion. He is survived by his wife of nearly 63 years, Rita; sons, Robert and his wife, Nora, and Michael and his wife, Karen; and five grandchildren. Memorial contributions may be made to The Humanist Institute, for The Rita Radest Scholarship Fund.
1950
Milton L. Levine, gastroenterologist, Elmont, N.Y., and Shelter Island, N.Y., on July 10, 2014. Born in Brooklyn, N.Y., Levine graduated from Harvard Medical School in 1954. He interned in surgery at Mount Sinai Hospital and then was for two years the medical officer and adviser to the Jewish Chapel Squad at West Point. Levine completed training at NYU and held a fellowship in gastroenterology in the Cornell Service at Bellevue Hospital and Memorial Sloan Kettering. He practiced internal medicine and gastroenterology on Long Island for nearly 50 years, including many years as chief of gastroenterology at Franklin General Hospital. Levine was on the faculty of Long Island Jewish Hospital and was a fellow of the American College of Physicians and the American College of Gastroenterology. He was an enthusiastic singer, from his days as a member of the Kingsmen to his years as a member of The Franklin Trio. He also was an avid tennis player and outdoorsman, enjoying windsurfing, sailing, swimming and running. Levine is survived by his wife of 62 years, Eileen; sons, Benjamin and his wife, Mindy, Daniel and his wife, Myrna, and Arthur Levine Ferrante and his partner, Anthony; and eight grandchildren. Memorial contributions may be made to the American Diabetes Association or the Perlman Music Program.
1951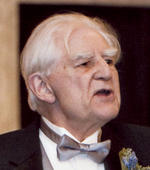 Gerald P. Brady '51
Gerald P. Brady, retired professor, Ridgefield, Conn., on April 16, 2014. Born on August 11, 1929, in Toronto, Brady grew up there and in New York. In attending the College, he followed in the footsteps of his brother, Joseph '41. Upon graduation, Brady enlisted in the Army, serving as a 1st. Lt. and an anti-aircraft artillery officer. He also taught fellow soldiers English, math and other academic subjects and thereby discovered his lifelong love of teaching. Upon discharge, Brady returned to Columbia, earning an L.L.B. in 1957 from the Law School and an M.S. in 1958 from the Business School. After graduation, he joined the Business School as a professor and taught business law and taxation for more than 30 years. He was a prolific author and wrote several books on law and taxation in addition to coauthoring seven editions of CPA Law Review, a leading publication in the field. Brady is survived by his wife of 44 years, Maude; sons, Joseph '92, BUS'97, and Peter '93, BUS'98, LAW'98; daughters-in-law, Amy May and Liza Brady; and four grandchildren.
Other Deaths Reported
Columbia College Today also has learned of the following deaths. Complete obituaries will be published in an upcoming issue, pending receipt of information. Due to the volume of obituaries that CCT receives, it may take several issues for the complete obituary to appear.
| | |
| --- | --- |
| 1940 | Paul I. Bookstaver, ob/gyn, Hackensack, N.J., on March 29, 2015. |
| | Lloyd Ulman, emeritus professor of economics, Berkeley, Calif., on September 17, 2014. |
| 1942 | James J. Byrnes, chemical engineer, Saint Petersburg, Fla., on February 18, 2015. |
| | Don M. Mankiewicz, novelist and screenwriter, Monrovia, Calif., on April 25, 2015. |
| 1943 | Orrin Keepnews, record executive and producer, El Cerrito, Calif., on March 1, 2015. |
| 1945 | Herbert S. Peyser, psychiatrist, New York City, on April 6, 2015. |
| 1948 | John H. Bottjer, mortgage broker, Eastchester, N.Y., on March 28, 2015. |
| | Edward P. DeBlasio, television writer and producer, Studio City, Calif., on February 1, 2015. |
| 1949 | George N. Spitz, political reporter, New York City, on March 27, 2015. |
| | Robert J. Vellvé, retired educational equipment exporter, Paris, France, on March 20, 2015. |
| 1951 | Frank Tupper Smith Jr., attorney, Dallas, on December 30, 2014. |
| | Bernard Stollman, attorney and record producer, Great Barrington, Mass., on April 20, 2015. |
| 1952 | Richard G. McGahren, retired attorney, Katonah, N.Y., and Naples, Fla., on April 15, 2015. |
| | Paul R. Vitek, athletics director, Manasquan, N.J., on November 20, 2014. |
| 1954 | Richard J. Rudolph, engineer, Houston, on January 30, 2015. |
| | Norman Talal, physician, New York City, on April 1, 2015. |
| 1957 | Jerome M. Stein, insurance broker, West Orange, N.J., on January 21, 2015. |
| 1961 | George M. Perry, attorney, Pacific Grove, Calif., on April 18, 2015. |
| 1962 | Harvey J. Goldschmid, professor, New York City, on February 1, 2015. |
| 1963 | Josef S. Raboy, retired synagogue director, Sanibel, Fla., on April 3, 2015. |
| 1967 | Jeffrey A. Newman, attorney, New York City, on March 3, 2015. |
| 1969 | Howard W.H. Chan, financial consultant, Fort Lauderdale, Fla., on April 3, 2015. |
| | Samuel P. Sprotzer, ophthalmologist, Woodbridge, Conn., on April 3, 2015. |
| 1972 | James D. Ireland III, investment banker, Cleveland, on January 1, 2015. |
| 1974 | Gary E. Atutes, sales manager, Carnegie, Penn., on February 3, 2015. |
| 1977 | Howard A. Cohen, surgeon, Augusta, Ga., on March 1, 2015. |
| 1988 | Andrew D. Hyman, healthcare adviser, Princeton, N.J., on February 25, 2015. |
| 1990 | Tina Passalaris Sanfilippo, attorney, Orange, Conn., on January 18, 2015. |
| 2001 | Jon W. Krug, Long Beach, N.Y., on June 9, 2014. |
| 2013 | Hyoun Ju Sohn, Ph.D. candidate, Providence, R.I., on March 31, 2015. |
1953
Daniel D. Epstein, dentist, New York City, on September 1, 2014. Epstein graduated from the Dental School in 1956 and was a professor of prosthetic dentistry and a clinician. He served as a USAF captain and had been stationed in England. Epstein was a resident of Jamaica Estates, N.Y., for 31 years. He was named an Alumni Medalist in 1990. Survivors include his wife of 58 years, Ellen; brothers, Harold and Barry; children, Philip DM'90, Marian, Jon, Stephanie Epstein Sternbach, Risa, Scott Sternbach, Terri and Cathy; and 12 grandchildren.
1954
Stuart Karger, retired physician, Bedford, N.Y., on April 15, 2014. Karger was born on August 7, 1933, in Brooklyn, N.Y. At Columbia, he rowed Freshman Lightweight Crew. Karger earned an M.D. in 1959 from the University of Geneva medical school. After an internship and residencies, he had a private practice in Manhattan until he was drafted. During the Vietnam War, he served as a captain in the Army, 1967–69, assigned to the Psychopharmacology Unit at Edgewood Arsenal in Edgewood, Md. Karger was discharged as a major and was then appointed medical director of education at Beekman Downtown Hospital in Manhattan until 1976; he was instrumental in starting the HMO-Westchester Community Health Plan, White Plains, N.Y. Karger continued his career, working as an ER physician 1977–94 at New Rochelle Hospital. He was affiliated with the Cardiac Rehab Center in Mt. Kisco, N.Y., until his 2007 retirement. Karger is survived by his wife of 46 years, Betty; sons, Jeffrey and his wife, Gal, and James and his wife, Carolyn; daughter, Jennifer Karger-Lange and her husband, Kevin; and five grandchildren.
Donald R. Pevney, retired pediatrician, Riverhead, N.Y., on July 20, 2014. Born on January 21, 1934, and raised in Brooklyn, N.Y., Pevney was a graduate of the NYU School of Medicine. He served in the Navy 1954–63 before settling in Riverhead, where he was a pediatrician for many years before retiring from clinical practice in the late 1990s. Pevney was a lifetime fellow of the American Academy of Pediatrics and a member of the Suffolk County Medical Society, the Medical Society of The State of New York and the Suffolk Pediatric Society, of which he was a past president. In later years he was a consultant for the Medical Liability Mutual Insurance Co. of New York and was a frequent lecturer on standards of care in pediatrics. Pevney is survived by his wife, Jacqueline Wargo Pevney; brother, Bruce '62; son, David '85, and his wife, Esther; daughters, Andrea, and Donna Masterson BC'82, LAW'85 and her husband, John '83; and three grandchildren.
1955
Michael Standard, retired attorney, Burlington, Vt., on July 2, 2014. Standard graduated from Brooklyn Law School in 1959 and was a retired partner in the New York law firm of Rabinowitz, Boudin, Standard, Krinsky & Lieberman. He is survived by his wife of 48 years, Elinore Hart Standard; son, Sam; daughter-in-law, Laura; and two grandchildren.
1956
Lewis H. Bernstein, business consultant, New York City, on September 1, 2014. Born on April 27, 1935, in Brooklyn, N.Y., Bernstein earned an M.B.A. in 1957 from the Business School. He was a founder of the Gerald J and Dorothy R Friedman NY Foundation for Medical Research and was an officer on its Board of Directors for 18 years. He also was instrumental in establishing the Gerald J. Friedman Diabetes Institute at Beth Israel Medical Center (now part of Mount Sinai), the Friedman School of Nutrition Science and Policy at Tufts and the international Friedman Fellowship Program. Prior, Bernstein was a leading buyer of men's clothing at Federated Department Stores and was president of Metro Wholesale Corp. and Eton Gifts. He is survived by his husband and partner of 46 years, George Serrano; cousins, Dorothy and Jane; sisters and brothers-in-law, Luz Maria, Hector Ruiz and Maria Bassett Serrano as well as their children and grandchildren.
1958
Irwin Sharkey, physician, New York City, on September 1, 2014. Sharkey was a graduate of Durfee H.S. in Fall River, Mass., as well as of the NYU School of Medicine. He was elected to Phi Beta Kappa and AOA and was a proud Eagle Scout. Sharkey's professional career was spent at NYU Langone Medical Center; he also was chief of medicine at Beekman Downtown Hospital. He is survived by his wife of 55 years, Betty; children, Wendy Aronow, Jonathan and Jennifer Sharkey Ull; and seven grandchildren. He was predeceased by a daughter, Marcy Sharkey Farkas.
1961
John O. Wall, retired insurance executive, Enfield, Conn., on April 29, 2015. Wall was a native of Barrington, R.I., and a graduate of the Portsmouth (fka Priory) Abbey School. He earned a B.A. in economics and was a lifetime employee of Aetna Casualty and Surety Co., retiring in 1996 as director of property underwriting/marketing of national commercial accounts. Wall was a longtime sailor and racer on Long Island Sound, an ardent golfer, a fervent UConn Huskies basketball fan and a supporter of Greater Hartford Pro-Am basketball. At one time he was a serious jewelry designer and maker. In retirement Wall became an avid gardener; traveled extensively with his wife, Donalyn Bogue; and was a volunteer cook at Loaves & Fishes soup kitchen. He was a Friend of Bill's for more than 40 years. A communicant of Holy Family Church, Wall taught in the CCD program and at one time was a member of the Holy Family Men's Club. In addition to his wife, Wall is survived by his daughter, Jennifer, and her husband, John Lampro; sister, Sara Jane "Sally" Savoia; eight grandchildren; and four nieces. He was predeceased by a son, Jeffrey.
1972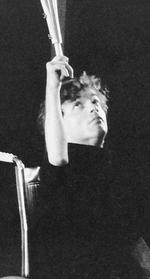 Francis X. "Buzz" Duffy Jr. '72
Francis X. "Buzz" Duffy Jr., writer, New York City, on May 1, 2015. Duffy was a writer, history buff, FC Barcelona fan, Pepsi lover, fighter and champion of social justice. A longtime Chelsea denizen, he loved New York City. Duffy participated in theater, acted, created poetry and wrote stories. He found sanctuary on the sunny piers of the Hudson River and enjoyed dining with family at his local cafe. A polio survivor, he rolled around New York City in his wheelchair and, as he once wrote, "... moved past the stares." Duffy earned an M.A. in 1973 from GSAS and an M.B.A. in 1987 from NYU. He is survived by his mother, brother and sisters. Memorial contributions may be directed to The Rusk Institute of Rehabilitation Medicine by check made payable to NYU School of Medicine and mailed to Erica Campbell, NYU Office of Development, One Park Ave., 17th Fl., New York, NY 10016.
1975
John T. Griffin, attorney, New York City, on July 28, 2014. Griffin earned a B.A. in political science and was awarded the College's prestigious George William Curtis Medal, which is for excellence in public delivery of English orations. Griffin continued his education at Case Western Reserve, earning a J.D. in 1979 while simultaneously completing an M.B.A. from the Business School, also awarded in 1979. After working for a New York law firm, Griffin started his own real estate company, Griffin Realty Group, now in its 27th year. He is survived by his mother, Helen Barbara Griffin, and siblings. Memorial contributions may be made to the Central Park Conservancy (centralparknyc.org).
1981
Raymond J. Nisi, bar owner, Las Vegas, Nev., on July 8, 2014. Nisi attended the Albert Einstein College of Medicine at Yeshiva University and earned a doctorate in ophthalmology. But, as he told a friend, while that was his job, it wasn't where his heart was. In 2008 Nisi moved his wife, Jessica, and the first of two sons to Las Vegas to open the Double Helix Wine Bar & Boutique, in the Palazzo. Following its success, Nisi opened the Double Helix Wine & Whiskey Bar in Town Square. Among his favorite things were Elvis, Marilyn Monroe, superheroes, comic books, playing golf, great food and drink, and a good laugh. Memorial contributions may be made to the Children's Heart Foundation.
Lisa Palladino