Letters to the Editor
ROTC
David Stern '66 may well not be "stuck in a '60s mind­set," as he claims in his letter opposing ROTC's return to Columbia (Fall 2011). However, he is not in command of current facts about the new relation between Columbia and ROTC.
For decades before the Vietnam War, ROTC officers were routinely, often thoughtlessly, granted faculty status, and academic credit was given for courses that did not meet academic standards — a result of Cold War culture and legislative requirements. ROTC is returning — not only to Columbia but also to Stanford, Yale and Harvard — on wholly different grounds. These universities have full control of faculty appointments and the award of credit for courses, as stated in newly rewritten agreements with the Department of Defense. Drill in uniform — certainly with weapons — has long not been held on campuses that do not wish it. Uniforms are not routinely worn. Columbia students in ROTC programs are not under military discipline. They enter the military after graduation, when commissioned as officers. In all relevant respects, they are indistinguishable from fellow students and have all the formal and informal rights enjoyed by other students.
Stern is certainly right that the Vietnam War was initiated and managed by civilians with the highest educational qualifications, including degrees from Ivy League institutions. Indeed, the invasion of Iraq was promoted by civilian advisers with the same qualifications, almost all of whom escaped military service during the Vietnam War while pursuing advanced degrees. Militarized civilian intellectuals are more dangerous than a professional military that knows firsthand the strategic and personal nature of war.
It is a good idea to have an officer corps that includes those educated at excellent civilian universities in addition to the service academies. It also is a good idea that students who never enter military service have firsthand experience of fellow citizens who do serve in the military. Mutual comprehension between these groups is better for the nation than the reciprocal stereotyping and suspicious ignorance that has prevailed. ROTC at Columbia is a contribution toward those goals.
Allan Silver
Emeritus Professor of Sociology
New York City
Jenik Radon '67
I have known Jenik Radon '67 (Fall 2011) and some of his students since 1993. The breadth of his interests and concerns remains jaw-dropping. His discipline and focus in getting things done is awe-inspiring. But I would commend him most for his devotion to his students. He is if anything devoted. I am certain that in every city and country he travels to he finds a student to help.
Bohdan A. Oryshkevich '68
Founder, USA/USA Program
New York City
Piero Weiss '50, '70 GSAS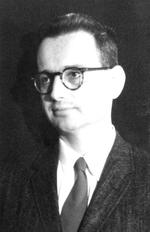 Piero Weiss '50, '70 GSAS Piero Weiss '50, '70 GSAS, an immensely talented pianist, musicologist and teacher at Columbia from 1964–85, passed away on October 2 at 83. I was privileged to have Professor Weiss (who later joined the faculty of the Peabody Conservatory) as my instructor in the Music Humanities survey course in the spring term of 1968, when he was a teaching assistant and doctoral candidate.
I was then a teenager whose knowledge of music was confined to the rock and pop genres, but Weiss opened up a miraculously entertaining and incredibly diverse world. Beginning with the awe-inspiring power and grace of massed, unaccompanied human voices in Gregorian chant, Weiss unveiled a panoply of Western music ranging across the baroque and romantic eras. His insistence that our class avail itself of music venues in New York City and report on our experiences resulted in my first visit to Carnegie Hall and a lifelong love of baroque orchestral works.
Weiss' class that semester was one of the defining experiences of my time at Columbia, and I greatly mourn his passing.
Peter H. Jacoby '71
Bedminster, N.J.
Real Medicine
I was puzzled by a letter from Dr. Samuel M. Salamon '74 (Fall 2011). He returns to the old "socialized medicine" as a club to obscure the tragedy and crisis in the health delivery system in the United States. He repeats the philippic that this country is the mecca of medicine.
Only the other day my medical student class interviewed a 54-year-old woman (the objective was to teach the students the biopsychosocial model). Her leg had been amputated. Why? Because her income was above Medicaid and she wasn't old enough for Medicare. She had gone to a city hospital where there was no continuity of care, no education for diabetes. Her depression was missed. She ate candy for lunch. Her sugar (glucose) was 400mg (normal ought to be 90–120). The consequences are amputation, end-stage kidney disease, blindness. She did not have insurance, as she couldn't afford it.
In Belgium, she would have been followed; a nurse would have visited her repeatedly; and her physician, called "doctor," not "provider," would have been engaged with a patient, not a "consumer." There would be no CEO of an HMO getting $20 million a year and attempting to stop physicians from treating patients in order to save money for his salary and investors.
As for new drugs, Salamon appears mistaken. Insulin came from Canada. Psychopharmacology medications (Thorazine) came from France. Anti-depressants came from the Swiss pharmaceutical industry, along with dozens of drugs used in cancer and so on. The cost of drugs in the European single payer system is half the amount we pay in this country. Salamon needs a vacation in France, Germany and/or Switzerland to experience real medicine dedicated to the ill.
Dr. Jay Lefer '51
Larchmont, N.Y.
Climate Change
I was dismayed to read Dr. Aaron Gleckman '88's letter (Fall 2011) attacking Michael Gerrard '72, subject of an earlier profile in CCT, as both a "hypocrite" and "enviro-statist" (whatever that is). The science of climate change cannot be dismissed by personal attacks, especially when those attacks are launched against someone such as Gerrard, who is widely acknowledged within his professional and academic community as a true expert. While the letter-writer trumpets his exposure to Plato in freshman CC class, it's unfortunate that he never learned the value of supporting one's argument with facts and logic rather than ad hominem.
Ed Scarvalone '81
Brooklyn, N.Y.
Photo ID
Thanks for taking the time to send an enlarged copy of the photo on page 4 of the Fall 2011 issue. I now am quite certain that the midshipman to the left is me and, while the other midshipman and student in civilian dress are harder to clearly identify, I believe they are Joe Smotzer '57 and Ken Skivington '57, '58E.
Paul Frommer '57 was, I think, correct in identifying Smotzer as the other midshipman.
I sent a copy of your enlarged print to two classmates to see if they could corroborate my identification. Dick Guiton, my former roommate, and Kel Thomson '57, who was a fellow midshipman, both agreed that I was identifiable in the photo. Neither had any difficulty identifying Alexander Hamilton.
I would date this photo about November 1956 and am still trying to get my mind around the concept of being in a "historical photo."
Richard A. Drever Jr. '57, '63 Arch.
Sebastopol, Calif.
CORRECTIONS
Frederick C. Stark Jr. '51, whose letter was published in the Fall 2011 issue, was listed with an incorrect class year.
The island in the title of the book by Martin Margulies '61 listed in the Fall 2011 Bookshelf was incorrect. The correct title is Mhòr and More: Hill Walks in Uist.