Alumni News
Message from the President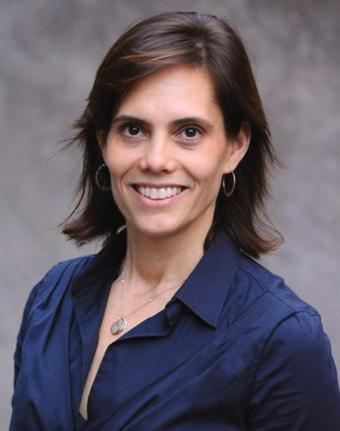 Kyra Tirana Barry '87 PHOTO: EILEEN BARROSOFellow Columbians,
While we were at Columbia for only four years, we are part of the Columbia community for life. We all benefited tremendously from our time at the Col­lege, and an important part of the Columbia College Alumni Association mis­sion is to ensure that today's students receive the exceptional education we did as well as to constantly improve experiences outside the classroom. This is a powerful responsibility that our board members take seriously as we establish our agenda and work throughout the year.
Board members keep themselves up to date and educated about what is happening on campus. Most re­cently, CCAA leadership worked closely with the administration on the transition in the Dean's Office and will continue to support Interim Dean James J. Valentini in his leader­ship of the College.
The board's ongoing efforts also include leadership of and support for the Columbia College Fund and board committees that strive to im­prove the student and alumni expe­rience. We support the College Fund by leading the Class Agents Pro­gram and the Fund Development Council as well as advising the development staff.
The CCAA currently has five working committees. Through robust discussion on these committees and close counsel with College and University administrators, faculty and students, CCAA board members are able to help advise the dean and his staff on priorities. Recent initiatives include the new workout facilities in dormitories and the establishment of a pilot program of alumni-sponsored summer internships.
Throughout the coming year, we will focus on improving alumni com­munications, advising on alumni programming for alumni 10–25 years from graduation, deepening our un­derstanding of alumni achievement in their professional careers, and meal plan/dining services on campus as well as supporting a smooth transi­tion for College leadership.
If you have questions or would like more information about the Columbia College Alumni Association, please contact us at ccalumni@columbia.edu or 212-851-7488.
We hope to hear from you and see you at Columbia soon.