Around the Quads
Dirks Leaves Columbia for UC Berkeley
Nicholas B. Dirks, Columbia's e.v.p. of Arts and Sciences for the past eight years and the Franz Boas Professor of Anthropology and History, has left the University and will become the chancellor of UC Berkeley in May. President Lee C. Bollinger announced Dirks' departure on November 8 and said Provost John Coatsworth would assume his duties until a successor is named, likely by the end of the academic year.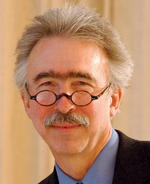 Nicholas B. Dirks Photo: Eileen BarrosoDirks, who previously taught at Caltech and Michigan, was hired by Columbia in 1997 to rebuild the University's anthropology department. He went on to guide Arts and Sciences, which consists of five schools, 29 departments, and 27 institutes and centers, through its own rebuilding.
As e.v.p. and dean of the Faculty of A&S, Dirks oversaw hiring and budgeting across A&S and reworked its structure by creating four faculty advisory committees, including a three-person Executive Committee that includes Dean James J. Valentini and sets the budgets for all A&S units.
"We will miss Nick deeply and are extremely grateful for all he has done for Columbia," Bollinger wrote in a letter to the Columbia community. "Nick served as executive vice president for Arts and Sciences during a pivotal period of Columbia's history. Nick was centrally important to sustaining and improving our academic excellence, building and expanding interdisciplinary programs, improving our capacity to be a diverse community [and] expanding our sources of revenue."