Around the Quads
Greenaway, Horowitz Join Trustees
Judge Joseph A. Greenaway Jr. '78 and Ben Horowitz '88 have been added to the University's Board of Trustees, bringing to 13 the number of College alumni on the 24-member board. Greenaway became a trustee on June 1 and Horowitz on September 4.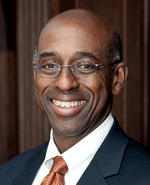 Joseph A. Greenaway Jr. '78 Photo: Diane BondareffGreenaway was named by President Barack Obama '83 to the United States Court of Appeals for the Third Circuit on February 12, 2010. He sits in Newark, N.J., where he previously was a federal district judge. Greenaway is a member of the College Board of Visitors, chair emeritus of the Black Alumni Council and a former secretary of the Columbia College Alumni Association. From 2007–12, he was an adjunct professor at the College, where he taught a seminar on the Supreme Court, and in 1998 he delivered the College's Class Day address.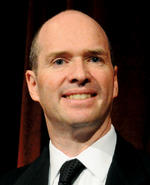 Ben Horowitz '88 Photo: Eileen BarrosoHorowitz is a co-founder and general partner of Andreessen Horowitz, a venture capital firm that helps entrepreneurs become successful CEOs and build important and enduring companies. Andreessen Horowitz provides seed, venture and growth-stage funding to the best new technology companies, and the firm currently has $2.7 billion under management across three funds. Among its 150 investments are Airbnb, Box, Fab, Facebook, foursquare, GitHub, Jawbone, Lytro, Magnet Systems, Pinterest and Twitter.
Other College alumni on the Board of Trustees are Chair William V. Campbell '62, '64 TC; Vice Chairs Mark E. Kingdon '71 and Philip L. Milstein '71; Rolando Acosta '79, '82L; Lisa Carnoy '89; Noam Gottesman '86; Jonathan S. Lavine '88; Dr. Paul J. Maddon '81, '88 P&S, '88 GSAS; Michael B. Rothfeld '69, '71J, '71 SIPA, '71 Business; Jonathan D. Schiller '69, '73L; and Kyriakos Tsakopoulos '93.
Alex Sachare '71