Bookshelf
Here We Are: More Plays by Kirby Congdon '50. Congdon ponders the commonalities of human existence in this collection of 14 one-act plays (Presa Press, $19.95).
The Book of Job: When Bad Things Happened to a Good Person by Rabbi Harold S. Kushner '55. Kushner illustrates the importance of maintaining faith in a troubled world through the biblical story of Job (Schocken, $24).
Monastery of the Moon by Dr. Norbert Hirschhorn '58. Poet Hirschhorn engages with the past, from his childhood to 20th-century European and Middle Eastern history, in his third collection (Dar al Jadeed, $15).
Under the Eye of God: An Issac Sidel Novel by Jerome Charyn '59. In the latest installment of the author's Sidel detective series, the renegade former NYPD commissioner now is America's vice president, targeted by false accusations and assassination threats (MysteryPress.com/Open Road Integrated Media, $14.99).
Saudi Arabia on the Edge: The Uncertain Future of an American Ally by Thomas W. Lippman '61. Drawing on extensive interviews and field research, Lippman, a former Middle East bureau chief for The Washington Post, explains the tension in Saudi Arabia between a young, educated generation and its stagnant, repressive government (Potomac Books, $29.95).
David Sunshine: A Novel of the Communications Industry by Morrow Wilson '61. In this second novel by the actor and author, T.J. Brinkman, a small-town football hero dreaming of making it big in television, finds his naiveté challenged by his new boss (AuthorHouse, $16.95).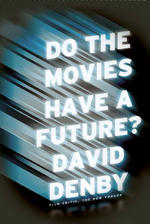 Do the Movies Have a Future? by David Denby '65. In a selection of his essays, Denby, the film critic for The New Yorker, surveys trends in contemporary cinema (Simon & Schuster, $27).
Mao, Stalin and the Korean War: Trilateral communist relations in the 1950s by Shen Zhihua, translated by Neil Silver '65. Silver translates a bestselling work, originally published in China (Routledge, $135).
Up from Authenticity, or How I Learned to Love the Metal Flute—A Personal Memoir by Daniel R. Waitzman '65. The author, a concert flutist and composer, shares his history as a performer and offers a critique of contemporary performance and composition (Amazon Digital Services, $2.99 on Kindle).
Miracles Happen: The Transformational Healing Power of Past-Life Memories by Dr. Brian L. Weiss '66 and Amy E. Weiss '01. Psychiatrist Brian and his daughter Amy, a social worker and hypnotherapist, compile true stories of the spiritual transformation achieved through past-life regression therapy (HarperOne, $25.99).
Winter Journal by Paul Auster '69. Written as a second-person narrative, Auster's unconventional memoir explores his aging body, its sensations and desires through the recounting of events in his life (Henry Holt, $26).
Enemies: A History of the FBI by Tim Weiner '78. Weiner writes his definitive history of the FBI — from secret intelligence operations to the challenge of maintaining national security while also protecting civil liberties (Random House, $30).
Mobilizing Inclusion: Transforming the Electorate through Get-Out-the-Vote Campaigns by Lisa García Bedolla and Melissa Michelson '90. The authors analyze the result of get-out-the-vote campaigns in minority communities and discover why some programs succeed while others fail (Yale University Press, $35).
The Last Collaboration by Martha Deed with Millie Niss '94. In the weeks before Niss, an artist and poet, died, she exchanged letters and diary entries with her mother, reproduced in this multimedia collection that also includes Niss' poetry, hospital records and photographs (Friends of Spork, $18).
High Life: Condo Living in the Suburban Century by Matthew Gordon Lasner '96. Lasner, a professor of urban affairs and planning at Hunter College, looks at the trend toward multifamily dwellings in the context of the current housing market (Yale University Press, $40).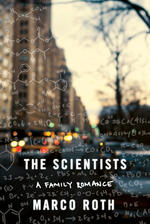 The Scientists: A Family Romance by Marco Roth '96. In his memoir, the author recalls the anger and shame he felt at witnessing his father's dying of AIDS and from his family's insistence on keeping the disease secret (Farrar, Straus and Giroux, $23).
A Once Crowded Sky by Tom King '00. King blends literary fiction and comic book adventure in his debut, in which a team of superheroes surrender their powers to stave off the apocalypse, only to face a new menace (Touchstone Books, $26).
Shuva: The Future of the Jewish Past by Yehuda [Jared] Kurtzer '00. Kurtzer explores the relationship between history and memory in the Jewish tradition (Brandeis University Press, $29.95).
Bunny Suits of Death: Tales of a CSI by Laura Merz '01. Merz, a special agent in the Naval Crimes Investigative Service, debunks myths about her profession as portrayed in pop culture (Media Tectonics, $15).
My Ideal Bookshelf edited by Thessaly La Force '06 and illustrated by Jane Mount. Alongside whimsical illustrations, noted writers, chefs, designers, musicians and more provide commentary on their favorite books (Little, Brown and Co., $24.99).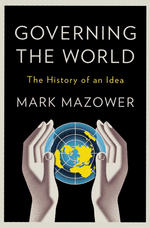 Governing the World: The History of an Idea by Mark Mazower, the Ira D. Wallach Professor of World Order Studies and chair of the history department. Mazower explains how international institutions, intended to foster global cooperation, often are used as tools for powerful nations to advance their interests (The Penguin Press, $29.95).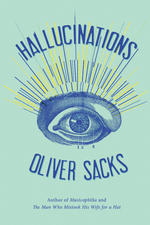 Hallucinations by Dr. Oliver Sacks, Columbia Artist and professor of neurology and psychiatry. From clinical examples to literary descriptions, Sacks examines both the biological causes of hallucinations and their cultural significance (Knopf, $26.95).
Karen Iorio