Message from the Dean
Exploring Global Opportunities
When I met with our students studying abroad while traveling in Beijing, Paris, London, Hong Kong and Shanghai earlier this year, I asked them about their global experiences. What were they learning in the classroom? In their city? What surprised them? Did they feel prepared? How was their experience abroad complementing their experience on our campus? How did they see it as enhancing their future? How did it influence their career plans? What could we do as a college to maximize the value of their global experience?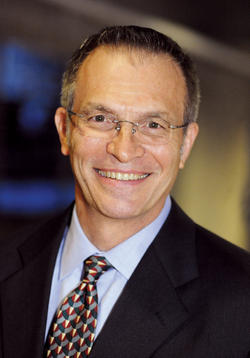 PHOTO: EILEEN BARROSOTheir answers confirmed that these were questions they were thinking about as well. Our students were exploring the global opportunities we offer to immerse themselves in another culture, to gain proficiency in another language, to learn how to be effective in an unfamiliar setting and to build contacts in other countries. They wanted to challenge themselves, to test different skills and to expand their personal capabilities. They were also thinking about how their experiences related to their studies and to their personal, professional and academic lives.
Our goal as a college is to prepare students to be involved and effective global citizens — and engaging people, places and ideas throughout the world is a big part of that. In part we propel that engagement right on campus. There are 729 international students in the College who come from 83 different countries; these students bring the world right here to Columbia College, so that a variety of perspectives, experiences and opinions are encountered in our classrooms and residence halls. The resulting interactions prepare all of our students for the lives they will have after graduation, wherever they go and in whatever field they choose to pursue.
But direct, firsthand international experiences, whether academic or co-curricular, are also key for our students. This is why I often say that "College Walk doesn't extend from Amsterdam to Broadway; it extends around the world." Alumni often tell me that having the chance to work or study overseas opened doors of understanding in a way that nothing else could have. Global experiences, they say, prove that students are self-sufficient, ambitious risk-takers who will challenge themselves and contribute to the world. They help students develop a clear recognition of the breadth of philosophical, political and social structures that underlie different cultures; provide the ability to interact effectively with people of all ages and across all cultures; and increase awareness and understanding of their own cultures. They also enhance language and communications skills. In this respect, global education is an extension of the College's liberal arts curriculum. Like Contemporary Civilization, Lit Hum, Art Hum and Music Hum, and of course, the Global Core, an experience living or working abroad develops critical thinking, the ability to make good decisions and the self-confidence that defines every Columbia College graduate.
The College provides hundreds of international opportunities for students, from a year in Berlin studying abroad with Columbia faculty to a summer internship with a micro-lending company in Mumbai. Students can study abroad during the year, intern or take classes abroad during the summer or do academic research abroad. We offer 16 Columbia-sponsored study abroad programs, 110 opportunities to do internships in eight locations overseas and we are developing new programs and enhancing existing programs each year. We have also kicked off a Presidential Global Fellowship program, thanks to the support of President Lee C. Bollinger, which provides funding to first-years to study abroad during the summer on a Columbia program at any location where there is a Columbia Global Center. We want to provide every student who wants to do so the opportunity to study, work or do research abroad, and to offer opportunities for global experiences early in students' undergraduate careers. Early global experiences are brought back to campus and become part of students' lives for the remainder of their time in the College. Global experiences also influence students' interactions with one another, so the value of these early global experiences extends to the entire student body. In effect, the experiences of individual students are leveraged for the benefit of all students.
While I was in Shanghai, one student asked me how I would judge whether a Columbia global experience was successful. Well, an international experience in one location must prepare a student to succeed in any place in the world. So, to answer her question I suggested the following measure of success: a student who has participated in one of our Columbia College global experiences is later sent blindfolded to a city somewhere in the world without preparation or knowing where she is going, and in two weeks has found a place to live, made a friend and gotten a job. Obviously, I was not being literal in the details here, or prescriptive in the time period, but I phrased the answer this way to focus on the key aspect of a global experience: enabling students to succeed personally and professionally no matter where life takes them. Global experiences, along with our broadly diverse and international student body, give our students understanding, life skills, self-sufficiency and competencies to adapt and thrive. International experiences, whether in Amman, Kyoto, Moscow, Santiago, Venice, or right here in Morningside Heights, are key to a Columbia College education and we are committed to expanding and enhancing these opportunities.