Obituaries
1942
Michael G. Kovach, priest, Millersville, Pa., on July 12, 2013. A native of St. Clair, Pa., Kovach was ordained in 1943 and was a priest of the Orthodox Church of America for 69 years. He also spent 26 years on the faculty at Millersville University. In the early 1940s, Kovach served as an Army chaplain for 2½ years. Ten years after the war, he earned a Ph.D. in American history from Pittsburgh. Kovach joined the Millersville College staff in 1959 and engineered the 1962 conversion of Millersville from a state teacher's college to a liberal arts college. He retired from Millersville as dean of the Graduate School. For 14 years Kovach was spiritual adviser for the Orthodox Theological Society in America. He was predeceased by his wife of 67 years, Olga A.Hubiak, in 2011. Survivors include a daughter, Helene Dmochowski; sister, Verna Papinchak; brother-inlaw, the Very Rev. Daniel Hubiak and his wife, Dunia; sisters-in-law, Ann Hubiak, Eva Hubiak, Marge and Jean; two grandchildren; two great-grandchildren; and several nieces, nephews and godchildren. Memorial contributions maybe made to establish a religious education fund to the Rev. Stephen Vernak, pastor of Christ The Saviour Orthodox Church, 5501 Old Locust Ln., Harrisburg, PA 17109.
Philip S. Hobel '42
Philip S. Hobel, film and television producer, New York City and East Hampton, N.Y., on October 23, 2013. A Manhattan native, Hobel was an involved College student, serving as president of his fraternity, Zeta Beta Tau, and a member of NACOMS, among other activities. He was a Navy lieutenant in the Pacific theatre during WWII, including service as an aide to several admirals. Hobel founded the Cortland Furniture Co. after the war and operated it until the '70s, when he entered the television and film business. The founder and owner of The Cinema Guild, Hobel-Leiterman Productions and Document Associates, Hobel was a producer and distributor of award-winning television series, documentaries and features, most notably Tender Mercies, which was nominated for five Academy Awards, including Best Picture, and won two. Hobel also was a champion golfer. He is survived by his wife of 63 years, Mary-Ann(née Hirsch) '47 Barnard; children and their spouses, Joseph '75 and Marjorie, Michael and Michal, and Sara Hobel and Scott Mendel; and six grandchildren. He was predeceased by a sister, Bernice. Memorial contributions may be made to the Taub Institute for Research on Alzheimer's Disease and the Aging Brain at Columbia University (giving.columbia.edu/waystogive).
1946
A. Joseph Foa, retired insurance agent and real estate salesperson, Montgomery, Texas, on January 13, 2013. Foa worked in the insurance business for many years and retired but then decided retirement was not for him, so he obtained his real estate license and worked until his early 80s. He is survived by his wife, Roberta; daughters, Catherine Ranke and her husband, Richard, Barbara Laible and her husband, Robert, Virginia Voit and her husband, Steve, and Mary Jo Kutler and her husband, Shelley; eight grandchildren; three great-grandchildren; and sister-in-law, Dorothy Hayes. He was preceded in death by his first wife, Patricia Ann Foa, and son, William.
1948
Merrill L. Brockway, retired director and producer, Santa Fe, N.M., on May 2, 2013. Brockway was born on February 28, 1923, in New Carlisle, Ind., and began studying piano at 7. He served in the Army in Europe in WWII as a driver for a chaplain and provided music for the chaplain's services. Brockway earned an M.A. in musicology in 1952 from GSAS. After graduating he was an accompanist for singers. In 1953, Brockway joined WCAU in Philadelphia, moving scenery for Action in the Afternoon. Within a year he was promoted to director and worked on educational and children's programs. Brockway became interested in dance after seeing Martha Graham, with whom he went on to work. He was the original series producer for PBS' Dance in America, and he directed and produced it through 1980. Modeled after the dance numbers in Fred Astaire movies, the show became known for showing dancers' bodies mostly in full. Brockway was nominated for seven Primetime Emmys and received two for the show. He returned to CBS in 1980 as executive producer of arts programming for the newly formed CBS Cable cultural channel. In 1993, he retired to Santa Fe. Brockway is survived by his partner of 17 years, John Eric Roybal.
Kennett P. Love, foreign correspondent, Sag Harbor, N.Y., on May 13, 2013. Born in St. Louis on August 17, 1924, Love attended Princeton and was a pilot in the Navy Air Corps during WWII. In 1946 he married Felicite Pratt (she predeceased him in 2002) and matriculated at Columbia. Love's newspaper career began at The Hudson Dispatch in Union City, N.J. He joined The New York Times in 1948, working on obituaries before becoming a reporter in 1950. He was in Tehran in 1953 when the CIA executed a successful plot to overthrow Mohammed Mossadegh and replace him with Gen. Fazlollah Zahedi. While based in Cairo in 1954, Love wrote about the discovery of a 50-ft. boat that had been intended to convey the spirit of the pharaoh Cheops to the underworld. He also coveredthe Suez Canal crisis in 1956 and wrote Suez: The Twice-Fought War. Love left the Times in 1962 to cover cultural and foreign affairs for the magazine USA1. He later taught journalism at the American University in Cairo and worked for the Peace Corps. Love is survived by his partner, Blair Seagram; daughters, Mary Christy Love Sadron and Suzanna Potter Love; sons, John and Nicholas; sisters, Mary Lehmann and Nathalie; and five grandchildren.
Other Deaths Reported
Columbia College Today also has learned of the following deaths. Complete obituaries will bepublished in an upcoming issue, pending receipt of information. Due to the volume of obituaries that CCT receives, it may take several issues for the complete obituary to appear.
| | |
| --- | --- |
| 1939 | Thomas H. Dawkins, retired plumber, artist, Middletown, Conn., on April 30, 2012. |
| | Irving L. Schwartz, physician, Brookline, Mass., on April 2, 2011. |
| 1943 | Cedric C. Philipp, retired pharmaceutical representative, Audubon, Pa., on July 18, 2013. |
| 1945 | Joseph M. Stein, retired neurologist, Topeka, Kan., on July 24, 2013. |
| 1946 | Ernest C. Aitelli, retired urologist, Tehachapi, Calif., on September 16, 2013. |
| | Robert F. Capon, reverend, Shelter Island Heights, N.Y., on September 5, 2013. |
| 1947 | Frank E. Karelsen III, attorney, New York City, on August 27, 2013. |
| 1948 | Paul H. Gerst, surgeon, Tenafly, N.J., on September 29, 2013. |
| 1949 | Frank M. Angeloro, retired insurance executive, East Greenwich, R.I., on February 7, 2013. |
| | Lewis Kurke, retired psychiatrist and teacher, Scottsdale, Ariz., on May 31, 2013. |
| | Cass F. Santos Jr., reverend, Mechanicsburg, Pa., on February 25, 2013. |
| | Charles F. Wittenstein, retired attorney, Atlanta, on February 4, 2013. |
| 1950 | Carmine P. Bianchi, retired professor emeritus of pharmacology, Boothwyn, Pa., on August 13, 2013. |
| 1951 | Herbert H. Beardsley, retired Episcopal priest, Cutchogue, N.Y., on January 26, 2013. |
| | Chester M. Edelmann Jr., professor of pediatrics, Bronxville, N.Y., on September 19, 2013. |
| 1954 | Morton A. Cohen, retired dentist, Bennington, Vt., on September 24, 2013. |
| | John G. Daniels, Downingtown, Pa., on June 22, 2013. |
| 1955 | Calvin R. Jenkins, Salt Lake City, on January 28, 2013. |
| 1957 | Sheldon S. Hendler, scientist, physician and musician, San Diego, on November 12, 2012. |
| 1960 | C. Wayne Case, retired USN commander, Pittsfield, N.H., on February 1, 2013. |
| 1961 | Marshall H. Berman, author, academic and philosopher, New York City, on September 11, 2013. |
| 1963 | Richard L. Knopf, Manteca, Calif., on September 15, 2013. |
| 1964 | Henry F. Epstein, physician and neuroscientist, Houston, on February 2, 2013. |
| 1966 | Leonard V. Don Diego Jr., retired teacher, EMT volunteer, Manalapan, N.J., on September 17, 2013. |
| | Douglas M. Strock, jazz pianist, Encinitas, Calif., on August 6, 2012. |
| 1967 | Alan Candiotti, university dean and professor, Madison, N.J., on August 19, 2013. |
| 1969 | Mark L. Drucker, professor, St. Louis, on August 12, 2013. |
| | Joseph M. Hassett, physician, Portland, Ore., on February 13, 2013. |
| | Arthur Schoengold, physician, Derwood, Md., on April 20, 2013. |
| 1981 | Alan J. Saffran, otolaryngologist, Winter Park, Fla., on September 27, 2013. |
| | Jonathan Taffler, business executive, Wilton, Conn., on September 13, 2013. |
| 1991 | Solomon S. Johnson, East Orange, N.J., on September 3, 2013. |
| | |
1960
Howard A. Mudgett, retired financial services executive, Denver, on September 1, 2013. Mudgett was born on April 4, 1938, in Denver. He found success in the financial services industry, a career that spanned four decades. Mudgett reached executive level positions in several Denver companies,and other positions took him to Chicago and Sacramento before he retired and returned to Denver. Mudgett's lifelong interests were academia, aviation, science, technology, history, art, travel and architecture. According to an obituary sent in by his son, Jeffrey, Mudgett "loved nothing more than exquisite literature, a baroque classic, an impressive bottle of wine and a warm Siamese cat. Howard was generous with his love of learning, never missing the opportunity to bestow the virtues of enlightenment. Howard relished his close friends, business associates and cronies. Always warm with a sarcastic quip and high brow humor, he took great joy in keeping those closest to him completely off-balance. Howard's heart took nourishment from opera music in the hills over Sante Fe. His restless soul awed at the towering canyon walls of the Colorado River. His unrelenting mind quieted at the sight of a Picasso. That's what gave him joy and peace." Mudgett is survived by his ex-wife, Melinda Anderson; son and his son's wife, Karrina; and two granddaughters.
1964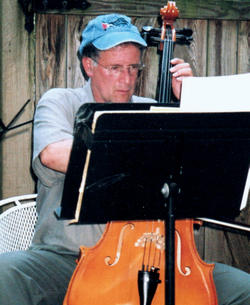 Edward N. Leavy '64
Edward N. Leavy, attorney, Washington, D.C., on July 23, 2013. During his years at Columbia, Leavy rowed for the lightweight crew and was an active member of Alpha Epsilon Pi. After earning a law degree from Brooklyn Law School and an LL.M. from NYU, he moved to Washington, D.C., to run the regional office for the Anti-Defamation League of B'nai B'rith. He later co-founded Leavy, Frank,and Delaney, a successful immigration law practice in Bethesda, Md. Throughout his life, Leavy remained a devoted and active member of the Columbia alumni community. Columbia nurtured his lifelong love affair with the arts, particularly music and theatre. Leavy was part of a Columbia College family that included his father, Maurice Charles Leavy '27, '29L; son Charles Katz-Leavy '02; and daughter-in-law, Michelle Leavy'02. Leavy is survived by his son and daughter-in-law as well as his wife, Judy Katz-Leavy; other children, Neal Kayastha and Gabrielle Katz; sister, Isabella Levenson; and his grandchildren.
1986
Kevin A. Hall, attorney, San Francisco, on November 12, 2012. Born on March 23, 1964, in Nairobi, Kenya, Hall attended Dover College in England, completing to his A Levels, after which he graduated from the College with a B.A. in history and French literature in 1986 and an M.I.A. from SIPA in 1988. He then earned a J.D. from Cornell in 1991. Hall embarked on an international law career, first as an associate with Winthrop, Stimson, Putnam & Roberts and then with White & Case. In 1998 he moved to the New York office of Linklaters, where he became partner. In 2006, Hall joined ReedSmith as a partner and moved to San Francisco. He was a member of the American, New York, California and San Francisco Bar associations. In 2009, Hall transitioned from private practice to join LiveDeal as general counsel. He later was appointed president and CEO. Hall completed the E.M.B.A. program at the Stanford Graduate School of Business in August 2012 and was a member of the Board of Directors of the San Francisco YMCA and AIDS Legal Referral Panel. He is survived by his spouse, Mark Khoury; parents, Anthony and Gillian; and siblings, Melissa and Ian. Memorial contributions may be made to the San Francisco SPCA Development Department, 201 Alabama St., San Francisco, CA 94103; 415-554-3029; or sfspca.org/civicrm/contribute/transact?reset=1&id=13.
Lisa Palladino