Around the Quads
"Comics at Columbia" Campus Exhibition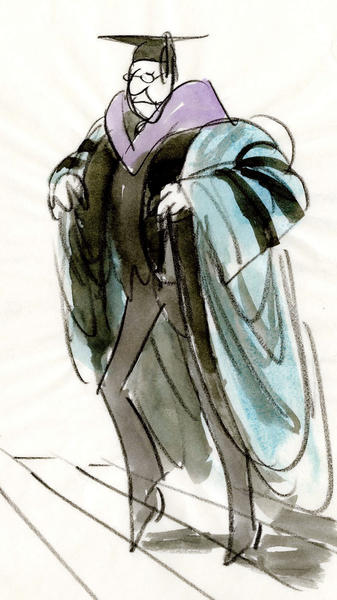 PHOTO: CHARLES SAXON papers, RARE BOOK & MANUSCRIPT LIBRARYColumbia's Rare Book & Manuscript Library is hosting the exhibition "Comics at Columbia: Past, Present, Future" until January 23 in RBML's Kempner Gallery, sixth floor east, Butler Library.
The exhibition presents art and manuscripts from the library's collection including items associated with the University's history; art from Mad artist Al Jaffee, The New Yorker cartoonist Charles Saxon '40 and Elfquest artist Wendy Pini; and drafts and notes from X-Men writer Chris Claremont and Legion of Super Heroes writer Paul Levitz. Also on display are correspondence from mainstream and indie comics luminaries Stan Lee, Harvey Kurtzman and Howard Cruse.
Since its beginning in 2005, the library's rapidly expanding collection has inspired scholarly research, academic writing and coursework, including "The American Graphic Novel," a course co-taught by Professor Jeremy Dauber and former DC Comics president Paul Levitz.