Bookshelf
Fit from the Start: How to Prevent Childhood Obesity in Infancy by Alvin N. Eden '48, Barbara J. Moore and Adrienne Forman. Based on the latest scientific research on preventing childhood obesity, this e-book gives parents guidelines for preparing meals and encouraging healthful habits (Shape Up America!, $12.95).
Kissinger & Cyprus: A Study in Lawlessness by Gene Rossides '49. Rossides reexamines Kissinger's role during Turkey's 1974 invasion of Cyprus, arguing that the former Secretary of State is culpable for the international crisis' mismanagement (American Hellenic Institute Foundation, $24).
Special Interest Society: How Membership-Based Organizations Shape America by James R. Hudson '55. The author analyzes the history of more than 400 membership-based organizations to argue that no modern democratic society can function without them (Lexington Books, $90).
Shifting Standards: Experiments in Particle Physics in the Twentieth Century by Allan Franklin '59. Franklin documents and analyzes the history of particle physics experimentation from 1894 to 2009 (University of Pittsburgh Press, $50).
The Course of Nature: A Book of Drawings on Natural Selection and its Consequences by Robert Pollack '61, with illustrations by Amy Pollack. Comprising one-page essays and accompanying illustrations, this book explores morality and important scientific questions for the scientist and non-scientist alike (Stony Creek Press, $12.99).
Virgil's Aeneid in Modern Verse by Howard Felperin '62. The author aims to preserve the original voice of Virgil's epic while translating it into clear and simple modern language (AuthorHouse, $42.65).
Thoughts on Chinese Buddhist Gilt Bronze by Leopold Swergold '62. The author surveys early Chinese Buddhist art from the Wei to the Tang dynasties and provides political and cultural history (self-published, $33.95).
Big Deal: A Memoir from the Wonderful World of Bridge by Augie Boehm '68. Boehm, an expert bridge player, chronicles his life playing the game from the highest-level tournaments to dubious bridge clubs, through cheating scandals and the evolution of player ethics (Bridge World Books, $23.95).
The End of Normal: Identity in a Biocultural Era by Lennard Davis '70. Davis explores changing perceptions of the body and the mind in social, cultural, political and scientific life in the 21st century (University of Michigan Press, $29.95).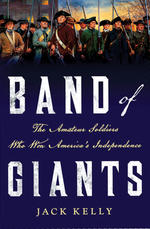 Band of Giants: The Amateur Soldiers Who Won America's Independence by Jack Kelly '72. Focusing on a series of pivotal battles, the author describes the widespread inexperience, logistical setbacks and physical hardships American soldiers overcame during the Revolutionary War (Palgrave Macmillan, $27).
Excellent Sheep: The Miseducation of the American Elite and the Way to a Meaningful Life by William Deresiewicz '85. Yale professor Deresiewicz argues that the contemporary elite university fails to teach its students how to think critically, instead pushing success in "practical" subjects such as economics and computer science (Free Press, $26).
Slavery and Freedom in Savannah edited by Leslie Harris '88 and Daina Ramey Berry. The authors collect perspectives on slavery, emancipation and black life in Savannah, Ga., from the city's founding to the early 20th century (The University of Georgia Press, $34.95).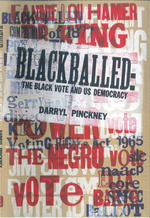 Blackballed: The Black Vote and U.S. Democracy by Darryl Pinckney '88. Pinckney combines memoir, historical narrative and contemporary political and social analysis to reflect on a century-and-a-half of black participation in U.S. electoral politics (New York Review of Books, $16.95).
Footprints in New York: Tracing the Lives of Four Centuries of New Yorkers by James Nevius and Michelle Nevius '91. The authors explore the lives of 20 iconic New Yorkers, from Dutch colonial governor Peter Stuyvesant to film director Martin Scorsese, as a means to chronicle the city's history (Globe Pequot Press, $19.95).
Blind by Rachel DeWoskin '94. In DeWoskin's debut novel, for young adults, teenager Emma Silver loses her eyesight and while adjusting to her new life must also discover what makes life worth living after a classmate commits suicide (Viking Juvenile, $17.99).
A Jewish Ceremony for Newborn Girls: The Torah's Covenant Affirmed by Sharon R. Siegel '94. Siegel offers the first historical analysis of modern welcoming ceremonies for newborn Jewish girls (Brandeis University Press, $29.95).
The Stratford Zoo Midnight Revue Presents Macbeth by Ian Lendler '96 with comic illustrations by Zack Giallongo. Children's book author Lendler tells the tale of a zoo where animals perform Shakespeare plays after closing (First Second Books, $12.99).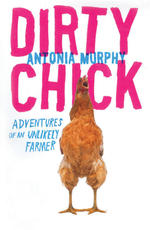 Dirty Chick: Adventures of an Unlikely Farmer by Antonia Murphy '96. This memoir chronicles Murphy's misadventures as she leaves city life in San Francisco to become an artisanal farmer in rural New Zealand (Gotham Books, $25.95).
Informed Agitation: Library and Information Skills in Social Justice Movements and Beyond edited by Melissa Morrone '97. A look at how librarians contributed to social justice movements in the early 21st century by curating movement archives, zine collections and email lists, among other things (Library Juice Press, $35).
We the Eaters: If We Change Dinner, We Can Change the World by Ellen Gustafson '02. Sustainable food system activist Gustafson argues that hunger and obesity are manifestations of the same problem: agricultural policies and wealth distribution have made it harder to find and eat nutritious foods (Rodale Books, $24.99).
Approaching the End: Imagining Apocalypse in American Film by Peter Labuza '11. Referencing film noir's influence, Labuza shows how apocalyptic films exceed their stereotype as special-effects blockbusters by exploring humanity's moral failings (The Critical Press, $15).
This Is How It Really Sounds by Stuart Archer Cohen '13. In this novel, Cohen tells the story of three men named Peter Harrington — a former world-class skier, a faded rock star and a disgraced financier — whose lives intertwine as they try to reverse their misfortunes (St. Martin's Press, $25.99).
Karl Daum '15