On July 25, the
Journal of the American Medical Association
published a widely-reported study by researchers at Boston University on the brains of 202 former football players. Of the 111 who played in the NFL, 110 were found to have chronic traumatic encephalopathy (CTE), a degenerative disease believed to be caused by repeated blows to the head.

In related news, on August 31 the NFL and the National Institutes of Health will officially end their somewhat rocky five-year relationship. In September 2012, the NFL made a $30 million "unrestricted gift" to the NIH in an effort to fund independent research on the link between football and brain damage. In 2015, however, a dispute erupted when the NFL backed out of a major study that had been awarded to a researcher who had been critical of the league. Now, NIH officials are letting the agreement expire with more than half of the money unused.
We asked four alumni experts — two former players and two pro sports physicians — what they think these recent events mean for the future of football.
John Witkowski '84
holds 12 Lions passing records, six total offense marks and five Ivy League records. From 1984 to 1991, he was an NFL quarterback for the Detroit Lions and the Houston Oilers, played in the NFL Europe League with the London Monarchs and in the Arena Football League with the Detroit Drive. After working for more than 20 years in the banking industry, Witkowski is now the president and CEO of Independent Bankers Association of New York State.

After reviewing the study done by Boston University, I still believe the future of football is safe for the next 15 to 20 years.
Football is a big business at both the college and professional levels. The NFL generates billions of dollars of revenue and most Division 1 universities rely on football as their biggest revenue driver. The business aspect alone in this sport will ensure its longevity.
Football fans are just as dedicated to the sport as the players and coaches. Dozens of colleges sell out 90,000-plus-seat stadiums every week with diehard fans returning to alma mater to cheer on their team and spend money in their college town. NFL fans often make an entire weekend out of a Sunday afternoon game by camping out in the stadium parking lot. It has become a ritual or tradition. I haven't even touched on fantasy football and fantasy websites, or the betting on the games in Las Vegas, all of which keep fans interested.
Still, players' health and safety must be a top priority. With technology today, I am certain there will be improvements to the helmets, and other safety measures that will reduce concussions, and I hope, CTE. When you look at the results of the study, it highlights the need for additional protection for the athlete's head, neck and chest.
This sport has become a 365-day-a-year activity for high school and college players who have a dream of playing in the NFL. In my opinion, players at all levels should have time off to allow their heads, minds and bodies to heal. But I don't think changing the way the game is played is an option. It is a contact sport, and these premier athletes are competing every week to protect their spot on the roster and to win games. They have been conditioned to do their job within the rules of the game. Injuries occur every day and some are career-ending. Other contact sports such as hockey, for example, will most likely come under the same scrutiny.
There has been so much emphasis placed on football and CTE that it has parents steering their kids away from football to sports like hockey, lacrosse and soccer — simply substituting one contact sport for another. The only way I can see football being affected is if all middle schools and high schools eliminate it; I hope that doesn't happen any time soon. Let me rephrase that — I hope that never happens!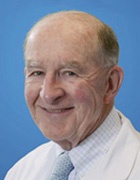 Dr. Russell Warren '62
is surgeon-in-chief emeritus of the Hospital for Special Surgery and an attending orthopedic surgeon and professor of orthopedics at the Weill Medical College of Cornell University.
Warren was the New York Giants' football team physician from 1984 to 2015, and is active as an emeritus.

The Boston University study, while excellent with strong data, is not a controlled study. Its reputation in the field means that the families of all those who played football and had symptoms of dementia would likely send tissue to Boston University. Obviously the correlations are high but correlation is not causation. They still need a controlled population who did not play football but had symptoms of dementia, suicide, depression, alcoholism and [then they need to] note the differences.
Their paper has created great alarm in the public, leading to decreased participation at lower levels of play. It may well be that CTE relates to repetitive high impact in sports and in the NFL but I don't think the NFL experience should be extrapolated to youth and high school play. Sports at these levels have many values that are not addressed. As an example, high school soccer has a proportionally higher concussion level for girls' soccer than for football; other sports that have concussion issues include high school girls' lacrosse and volleyball. (Source: Mez, J. et al Journal of the American Medical Association July 25, 2017, Vol. 318.)
Some of the changes in practice, with decreased contact drills and better player education concerning symptoms of a concussion, are important. Dartmouth's use of robot dummies for tackling practice is an innovative approach that needs to be continued and improved. At the professional level, we have seen a significant change in practice programs with decreased contact drills. In youth sports, the heads-up tackling drills at low speed improve technique without significant risks.
In time we will see improvements in concussion recognition from a metabolic point of view. Laboratory tests will become useful and imaging studies will, I hope, detect injury at a level where treatment can be of value. The field of concussion management has and will continue to improve when earlier recognition of CTE becomes possible.
Some feel the risks are too high. But college football has enabled many to attend schools who otherwise would not have. Personally, I believe the risk-reward rate favors the athlete in many ways concerning personal development. I have biases, as athletics enabled me to come to Columbia, receive a wonderful education and become a physician. Most of my achievements would have been less likely for me in a different environment.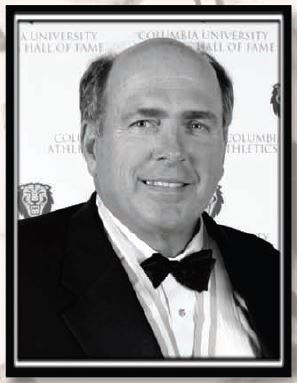 Martin Domres '69
set 31 records as a Lions quarterback, for passing and total offense; he was chosen as the
Sports Illustrated Player of the Week
his senior year. After graduation, Domres was drafted in the first round of the NFL draft by the San Diego Chargers; he played nine years with the Chargers, Baltimore Colts, San Francisco 49ers and New York Jets. In 2004, Domres received the All-American Football Foundation President's Award. He has been inducted into both the Columbia University Athletics Hall of Fame and the Columbia Football All-Century Team. Domres lives in Baltimore and is an executive director at Morgan Stanley.

There is no question regarding the CTE issue. Ninety-nine percent of donated brains from deceased professional football players have varying degrees of chronic traumatic encephalopathy. Playing football — or for that matter any contact sport — puts the individual at risk of the consequences of repeated head trauma.
I find it hard to believe there is any simple answer such as coaching or equipment improvement — the individual who chooses to play will simply be at risk and parents and coaches will be responsible for monitoring exposure to head trauma and the symptoms that reflect brain damage.
I would submit that the medical research is in early innings; how the safety issue will be resolved remains to be seen. I loved playing the game but have also lost teammates who suffered dearly and died from CTE. Making a decision to let a child play at an early age would be very difficult.
High school, college and professional football will continue to evolve the safety issue. Time will tell … it is a great but dangerous game.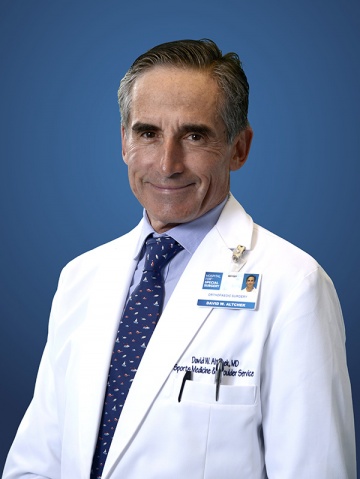 Dr. David W. Altchek '78
is a professor of orthopedic surgery at Weill Medical College of Cornell and co-chief emeritus of sports medicine and shoulder service at the Hospital for Special Surgery. In 2003 he received a John Jay Award for distinguished professional achievement. Altchek has authored and/or co-authored 500 publications in referred medical journals and 25 books and book chapters and has made more than 400 presentations at scientific meetings. He is the medical director for the New York Mets and an expert consultant to the NBA.

The issue of brain injury in football has appropriately generated significant interest on behalf of players and their families, the medical community and the governing organizations of the sport, most notably the NFL.
It is inarguable and has been scientifically proven that the incidence of CTE is higher in persons who have played in the NFL than the general population. Obviously a contact sport, played at the level of speed and force of contact as occurs in the NFL, is going to put the brain at risk.
The question that has yet to be answered is: What is the risk of this possibly life-altering injury in college, scholastic and youth football? Research is being done to begin to shed light on this issue, which will allow sports physicians to make thoughtful recommendations regarding the risks of participation to the younger athletes and their families.
Clearly there is some risk of decreased participation due to fear of this severe type of injury.