---
1924
---
Milton Handler
, law professor and antitrust expert, New York, on November 10, 1998. Handler was a leading antitrust scholar, helping draft some of the nation's most important laws and influencing generations of lawyers and judges who were once his students, including Associate Supreme Court Justice Ruth Bader Ginsberg. A graduate (with top honors) from the Law School in 1926, Handler clerked for Associate Supreme Court Justice Harlan Fiske Stone before being invited to teach at the Law School, where he taught for nearly 50 years. At the Supreme Court, Handler had helped Stone draft the opinion in Trenton Potteries vs. the United States, a landmark ruling that price-fixing always violated the Sherman Antitrust Act, regardless of the reasonableness of the prices. This inaugurated Handler's lifelong interest in antitrust law, an intellectual pursuit he described as "the essence of my life." Handler was a gifted teacher known for his command of the Socratic method whose influence ranged far beyond the classroom. In 1932, he was hired by Franklin Roosevelt's presidential campaign
to draft the Democratic antitrust message, and he became President Roosevelt's chief advisor on antitrust matters. The summary of antitrust law that Handler wrote for the Temporary National Economic Committee, a body which he helped create, has since become part of the legal canon. He was the first general counsel to the National Labor Relations Board, and helped draft the National Labor Relations Act and other seminal laws, including the Federal Food, Drug and Cosmetic Act (1938). During World War II, Handler served in the Lend-Lease Administration and drafted the executive order that created the War Refugee Board; after the war, he drafted the amendments to the Social Security Act that became the foundation of the Medicare system and was integral in writing the GI Bill of Rights. In the 1950s, Handler became a partner in the New York firm of Kaye, Scholer, Fierman, Hays & Handler and developed a thriving private antitrust practice, representing such firms as Pepsico, Xerox, Texaco and the American Tobacco Company and arguing many cases before the Supreme Court. A longtime supporter of Jewish causes and the state of Israel, Handler was a key organizer of a government board designated to rescue Jews during the Holocaust. In 1947, he was among those who participated in the legal brief submitted to the United Nations in support of the partition plan that made possible Israel's creation. He also helped secure Albert Einstein's papers for the Hebrew University. Handler was a prolific writer, even in his 90s; his numerous articles, casebooks, and texts include a series of published lectures on antitrust legislation considered essential reading to anyone seriously interested in the field. The recipient of many prizes (including Columbia's John Jay Award in 1995) and honorary degrees, Handler received the Justice Department's John Sherman Award in May 1998. Appreciated for his splendid wardrobe and ready wit to the end, Handler hosted an elegant dinner for some of New York's leading legal figures only a few days before his death from a stroke.
McClure Meredith Howland, introduced him to his family in 1927, Githens found a lifelong friend in Howland's stepsister, Millicent Hammond (better known in later years by her married name, Millicent Fenwick, the four-term New Jersey congresswoman), and a job as private secretary to Howland's stepfather, Ogden H. Hammond, the U.S. ambassador to Spain. On the same evening, he also met Hammond's first cousin, Margaret "Peggy" Starr, whom Githens married a few years later. As an undergraduate, Githens demonstrated entrepreneurial flair by filming Columbia football games with an Eyemo portable movie camera and then charging admission to view the films, netting a handsome $400 per game. After a year as Hammond's secretary, Githens returned to New York where he began assembling a newsreel theater empire. Beginning in 1929 with the Embassy Theater on Broadway at 46th Street (which Githens proudly identified as the first all-day, all-newsreel theater) he came to lead a chain of 26 movie theaters extending from New York to San Francisco. Githens, who also worked with Fox Movietone News and Pathé News, started up six businesses, including film production companies. Githens and his wife made their home in Bernardsville, N.J., where the couple raised poodles. An avid pilot, Githens owned seven planes and was known to fly to Long Island for a quick set of tennis. Githens produced Navy training films during World War II, but the post-war arrival of television spelled bankruptcy for his theatres. In the 1950s Githens served two terms as mayor of Bernardsville. After Peggy Githens died in 1968, Githens twice re-married and finally moved to a retirement community in Virginia after his third wife's death in 1991.
Henry S. Miller, retired professor, New London, Conn., on September 4, 1998. Miller, who lettered in water polo and was elected to Phi Beta Kappa as an undergraduate, received his master's and doctorate from Columbia. He taught Latin at Manhattan's Horace Mann High School for 14 years (also coaching the track team) before accepting a position in the economics department at Queens College in 1938, retiring as professor emeritus in 1971. His academic accomplishments included a Fulbright lectureship at the University of Ankara, Turkey and a distinguished visiting professorship at Morehouse College. In 1973, Miller was invited to teach at Oglethorpe University, where he retired as a professor emeritus in 1976. A member of the American Economics Association, he served as vice president of the American Statistical Association and national vice president of the Alpha Phi Omega fraternity.
---
1927
---
William French Githens, retired newsreel producer and socialite, Arlington, Va., on November 10, 1998. The son of a New York City fire captain, Githens received both his bachelor's degree and a master's in business administration in 1927. His skill as a tennis player not only earned him a place on the Columbia tennis team but led, indirectly, into his entry into high society. When a teammate,
---
1928
---
Alexander Wolf, retired physician, New York, on September 25, 1997.
---
---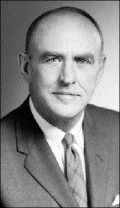 Percy LeRoy Griffith, retired engineer, New York, on November 14, 1996. A licensed engineer, Griffith received his master's from the Engineering School in 1931. He spent his career in engineering and construction, eventually serving as an associate partner at Kelly & Gruzen and as president of James King & Son, Inc., general contractors in New York. A fellow of the American Society of Mechanical Engineers and a member of the American Society of Civil Engineers, Griffith was also active in the civic life of Montclair, N.J., serving as chairman of the Urban Redevelopment Agency and as a member of the local planning board. Ever a staunch supporter of his alma mater, Griffith was president of the Columbia University Alumni Association of Essex County, N.J., of the Columbia Club from 1968-70, and of the Columbia University Club Foundation from 1985 until his death. In this last capacity, he was instrumental in establishing the Foundation's scholarship fund.
---
---
William A. Farrelly, Yarmouth Port, Mass., on April 2, 1998.
---
---
Oliver F. Klinger, Jr., retired publisher, Bayonne, N.J., on January 17, 1998. Klinger was long-time president and publisher of Oildom Publishing Co., the largest publisher of pipeline books in the energy industry. Through his own writing and commitment to coverage of various projects and technological developments in the field, Klinger was greatly responsible for the worldwide recognition his company's Pipeline & Gas Journal has received as the leading operations journal for the oil and gas industry.
---
---
Arnold M. Auerbach, writer, New York, on October 19, 1998. Auerbach, who wrote and acted for three Varsity Shows while an undergraduate, received a degree from the Journalism School in 1933 before embarking on his career as a comedy writer and satirist. The author of three Broadway plays and several books, including Funny Men Don't Laugh and Is That Your Best Offer, Auerbach also wrote satiric pieces for magazines and The New York Times and contributed to Fred Allen's radio program. Survivors include a daughter, Nina, who received her doctorate from Columbia.
Howard E. Houston, retired politician and diplomat, Bloomfield, Conn., on September 21, 1998. One of Connecticut's most distinguished public servants, Houston was active in local and state politics and international diplomacy. He served in the Army during World War II, mustering out as a captain. Houston was the founder and the first executive director of the Bradley Home in Meriden, Conn., where he eventually served three terms as mayor. He was appointed Connecticut's commissioner of welfare in 1953 at the same time that his brother, Raymond, was welfare commissioner for New York State. In the early 1960s, Houston was a delegate to the Connecticut State Constitutional Convention and served on the Republican State Central Committee. In the late 1950s and again in the early 1970s, Houston served with the State Department's Agency for International Development (USAID) in India, where he was instrumental in negotiating surplus rupee agreements. He also held diplomatic posts in Seoul, South Korea, as director of economic affairs and as USAID director. A trustee for many Connecticut companies and institutions, Houston was past president of the Meriden Rotary Club, the Meriden Music Association, and the Meriden Council of Social Agencies; he was also an officer of World Education, Inc., Morningside House, the Meriden YMCA, the Connecticut Council of Social Work, and the Meriden Historical Society. The recipient of numerous awards, including the Mugunghwa Medal (India), the Order of Civil Merit (South Korea) and the Superior Honor Award from USAID, Houston was inducted into the Meriden Hall of Fame in 1992.
1933
---
John F. Higginson, retired surgeon, Santa Barbara, Calif., on May 14, 1998. The son of Irish immigrants, Higginson received his medical degree from P&S in 1937 and accepted a surgical internship at Lenox Hill Hospital the following year. A Bowen-Brooks Scholarship from the New York Academy of Medicine allowed Higginson to become an honorary fellow in pathology at Minnesota's Mayo Foundation and Clinic in 1939–40, where he returned twice in the 1940s as a fellow in surgery and a first assistant in surgery. During World War II, Higginson saw active duty in the U.S. Navy Reserve Medical Corps, serving in the Pacific theater for which he was awarded the American Theater Campaign Medal, six battle stars, the Victory Medal and the Bronze Star with combat "V". In 1948, Higginson opened a private thoracic and general surgical practice in Portland, Ore. From 1958 until his retirement in 1984, he had his medical practice in Santa Barbara, Calif., where he also served as chairman of the departments of surgery at Cottage Hospital and St. Francis Hospital. For 20 years he was chairman of the Santa Barbara Community Cancer Committee, which he established. A former president of the Portland Surgical Society, Higginson was a member and former governor of the American College of Surgeons, the Société Internationale de Chirurgie, the Pacific Coast Surgical Association, and the Society of Thoracic Surgeons.
---
---
Stanley I. Fischel, retired physician and professor, Short Hills, N.J., on October 25, 1998. Fischel, who received his medical degree from P&S, was professor emeritus of medicine at SUNY-Stony Brook.
George C. Packard, retired marketing director, Asharoken, N.Y., on June 28, 1998. Packard, who served in the Philippines as a first lieutenant in the Navy during World War II, worked for 28 years at Ebasco Services, retiring as director of marketing consulting in 1977. He spent his retirement in his home in Asharoken, where he was a devoted choir member at the Trinity Episcopal Church.
---
---
Frederick Salinger, retired manager, Sierra Vista, Ariz., on August 30, 1998. Salinger, who also received a BSCE from the Engineering School, had worked at Waterford Design and for the Port of Seattle. His brother, Joseph '37, also died this year (see below).
Joseph H. Salinger, retired accountant, Albany, N.Y., on March 6, 1998. Salinger, who received a master's from the Business School, was an auditor for various businesses and government agencies before his retirement in 1984. His brother, Frederick '37, also died this year (see above).
---
---
Peter Guthorn, retired surgeon, Severna Park, Md., on September 28, 1998. After earning his medical degree from New York Medical College in 1943 and completing an internship at the St. Albans U.S. Naval Hospital in Queens, N.Y., Guthorn served as a naval medical officer in the Pacific theater. Discharged in 1945 with the rank of lieutenant commander, Guthorn accepted a surgical residency at the Veterans Administration hospital in the Bronx and established a general surgical practice in Monmouth County, N.J. During the Korean War, he served stateside as a reserve naval officer. A past president of the New Jersey Chapter of the American College of Surgeons, Guthorn also served as chief of surgery for the Jersey Shore Medical Center in Neptune, N.J., on the surgical staff of the Monmouth Medical Center in Long Branch, and on the faculty of the New Jersey Medical College. Guthorn's military service stimulated a long fascination with maps, ships and shipbuilding, and he became the owner of a extensive library on early American cartography. He wrote articles and books on cartography and shipbuilding, including British Mapmakers of the American Revolution and The Sea Bright Skiff. A member of the board of directors of the New Jersey Historical Society, Guthorn became a founding trustee of the "Deserted Village" in Allaire, N.J., a historical recreation of an iron ore and munitions center during the American Revolution. Guthorn's many contributions to his alma mater included service as class correspondent for Columbia College Today.
David W. Rome, retired accountant, Denver, on May 31, 1998. During World War II, Rome served as a bombardier in Italy with the Army Air Corps. A certified public accountant for Haskins & Sells and other corporations in New York, Rome also had his own accountancy in Westchester. After joining the Society of Mining Engineers, Rome worked for the organization in Salt Lake City and in
Denver, where he retired.
---
---
Jerome Heyman, attorney, Plainfield, N.J., on July 27, 1998.
---
1940
---
Harold R. F. Dietz, retired executive, Boca Raton, Fla., in July 1997. Before his retirement, Dietz, who earned an MBA from Harvard, had been president of TSS Stores.
Louis Pacent, retired executive, West Hills, Calif., on September 26, 1998. Pacent had been chairman of A&C Electronics in Northridge, Calif.
---
---
Jeremy Daniel, editor and writer, New York, on May 29, 1998. Daniel was known as Daniel Abrahams while at the College.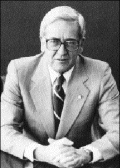 David Westermann, retired executive and attorney, Hempstead, N.Y., on November 26, 1998. A graduate of the Law School, he began his career as a corporate lawyer for the the Hazeltine Corp, one of Long Island's oldest defense contractors and eventually became president, CEO and chairman of the company. After retirement in 1980, he moved to Washington, D.C., where he took the James Forrestal Chair at the Defense Systems Management College in Fort Belvoir, Va., a post he held until 1989, at which time he became counsel at Westermann and Tryon, the Long Island law firm of his son, David. Westermann was a longtime supporter of Long Island charities and civic groups, assisting in the formation of Long Island Mid-Suffolk Business Action, the Long Island Forum for Technology, the Long Island Philharmonic and Long Island Cares. In addition to serving as president of the South Huntington School Board, Westermann was a director of National Westminster Bank, the New York Polytechnic Institute and the Performing Arts Foundation of Long Island. He was also a dedicated promoter of his alma mater, including service on the secondary schools committee, and an ardent supporter of Columbia athletics.
---
---
Robert F. McMaster, sewing executive, Minneapolis, on October 20, 1998. Following his service as a navigator in the Army Air Forces during World War II, McMaster built a successful international business empire importing and distributing Swedish-made Viking sewing machines. After selling his company to the manufacturer in 1978, he became chairman of the board of Kwik Sew, a company he had founded with his wife in 1967. In addition to his dealings with Viking, McMaster became well-known within the Swedish-American community through his involvement with the Swedish-American Institute, and in 1977 he was knighted by the King of Sweden for his contributions to Swedish-American relations. McMaster was a long-time member of the Columbia University Alumni Club of Minnesota.
---
---
William E. Nelson, retired executive, Irvine, Calif. Nelson had been director of corporate security for California-based Fluor Corp. before his retirement.
---
---
Robert E. Gill, Jr., retired attorney, Houston, on February 18, 1998. Gill also received his law degree from Columbia.
John A. Sopchak, retired electronics engineer, Milltown, N.J., on October 24, 1998. Sopchak, who also earned a diploma from St. Vladimir's Orthodox Theological Seminary in New York and an M.A. from Teachers College, briefly taught math and physics in New Jersey high schools, and physics at the University of Florida. In 1951, he joined General Electric's Auburn operations; a year later, Sopchak joined the Westinghouse Electric Corporation, where he remained for the next 32 years, eventually retiring from the company as a senior engineer. Survivors include a son John '79 Dental.
---
---
Robert T. Streeter, public school administrator, Flushing, N.Y., on March 25, 1997. Streeter, who received a master's from Columbia, worked for many years in the New York City public school system.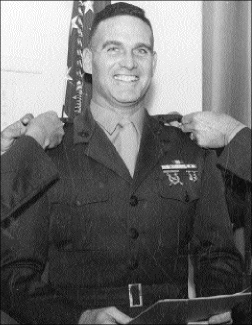 Oliver Wolcott van den Berg II, retired marine, St. Michaels, Md., on February 24, 1998. The scion of distinguished Americans (including Leonard Calvert, Maryland's first colonial governor; Oliver Wolcott, a signer of the Declaration of Independence; and Fleet Admiral Ernest J. King, chief of naval operations during World War II), van den Berg served 24 years in the U.S. Marine Corps before retiring as a lieutenant colonel. During the 1950s, van den Berg's portrait graced Marine Corps recruiting posters. Winner of both the Purple Heart and the Bronze Star, van den Berg served in both the Korean and Vietnam conflicts. Until severely wounded during the Tet Offensive, van den Berg was battle commander of the I-5 Marines, and he contributed substantially to the development of combat tactics during the conflict. After retiring from the Marine Corps, he worked as an executive at The Baltimore Box Company and at the Chesapeake Corporation.
---
---
Bernard Einbond, retired professor, New York, on August 14, 1998. Einbond had taught for many years at Lehman College in the Bronx.
---
---
Richard Kandrac, advertising executive, Indianapolis, on November 9, 1998. A Nacum and president of the Glee Club at Columbia, Kandrac worked as an editor before embarking on a 20-year career in advertising and promotions. Kandrac's contributions to his alma mater included service as chair of the Indiana secondary schools committee for Columbia.
---
---
Bernard K. Gunther, bank executive, London, England, on April 2, 1998. Gunther was an assistant vice president at Deutsche Bank's London office.
---
---
Peter Brendsel, teacher and consultant, McLean, Va., on May 6, 1998. Brendsel, who rowed on the lightweight crew while at the College, spent a year at the National University of Taiwan while an undergraduate and eventually majored in Asian studies and economics. After graduation, he crewed on crabbing boats in the Aleutian Islands and traveled in Latin America before returning to Taiwan's National University, where he continued his studies and taught English. He later worked at the FBR consulting firm in Taipei, but left the company in 1997 to work on a book on Taiwanese culture and business practices.