Feb
9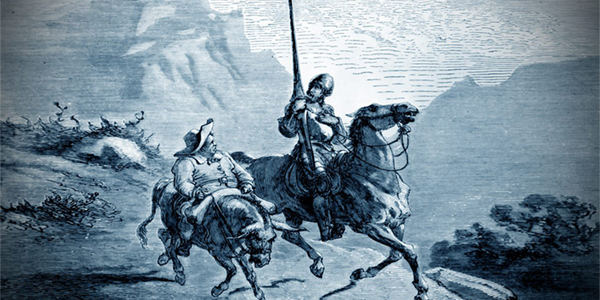 Event Info
Event Date:
Saturday, February 9, 2019 -

1:00pm

to

5:00pm
Hamilton Hall, 1130 Amsterdam Ave., New York, NY 10027 202 - The Center for the Core Curriculum
Event Contact
Columbia College Alumni Association
"If there is one novel you should read before you die, it is Don Quixote," the Nigerian author Ben Okri said at the Norwegian Nobel Institute in 2002, as he announced the results of history's most expansive authors' poll. The "world's best book" is the story of a middle-aged, armchair traveler in rural Spain. Driven mad by reading romances of chivalry, he turns himself into a knight errant in order to make the world a better place. Join us for an afternoon book salon to see how the great humanist storyteller Cervantes weaves this humorous and poignant tale – timeless and timely – featuring a character in a society driven by intolerance and injustice. Consider how Don Quixote unexpectedly impacts, for better or worse, the lives of those he meets. Enjoy an afternoon of rich conversation, followed by a wine and cheese reception with Professor Patricia E. Grieve, Nancy and Jeffrey Marcus Professor in the Humanities and former Lit Hum Chair.