Our Commitment to Student Learning
The faculty of Columbia have made tremendous efforts to adapt their coursework to an online environment and to engage our students wherever they are in the world, so that students can continue to progress in their studies and so that our academic community can stay connected during this difficult time.
Recognizing that faculty also have families, loved ones and their own health to safeguard, the faculty guidelines and resources shared here are intended to be supportive of this important work of teaching and educating, which remains the mission of Columbia University.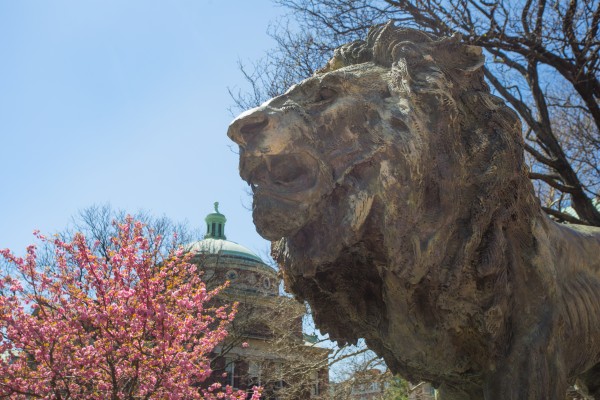 Support
Students are in locations across the country and around the world with several hundred undergraduate students remaining on campus due to unique personal circumstances.. Students, as with faculty, are now trying to continue their coursework in very different and sometimes very difficult circumstances, some are having challenges finding robust internet access or private study space, while others are tending to sick family members or working jobs to support families who have recently lost an income. Faculty who want to provide students with a sense of normalcy and security, can do so by communicating regularly, checking in on progress and demonstrating flexibility and support. Faculty are encouraged to stay in touch with their students, whether individually or as a class, to offer clear instruction and guidance, while also providing ways for students to connect to one another.
Making instruction equitable and accessible
Many of our students are now living in very different conditions from those in which they began the semester. Some students are in different time zones; some students have technological challenges in connecting to online courses; some students have work schedules or sleep schedules that are now at odds with course meeting times; some students are caring for young children whose schools are closed. It is incumbent on every faculty member to make their instruction and their course materials available to all enrolled students.
As the Spring semester continues, knowing students' current conditions and finding ways to ameliorate any challenges is valuable. Faculty can consider regular polling of their students, in order to collect information about their students' current conditions, especially those that might influence the ability to participate fully in class sessions delivered online at their regular times (e.g., due to time zones, access to broadband internet).
Messages to our teaching community
The following messages have been sent to our teaching community.
March 19, 2020: Recommendations made regarding alternative academic policies in light of COVID-19
March 24, 2020: Guidance to instructors of undergraduate students
March 24, 2020: Guidance to instructors on student theses and honors
March 25, 2020: Message to Columbia College students